'Suspected' cyber attack cripples JNPT container terminal
JNPT officials told ITLN that "operations were normal and there was no impact on trade."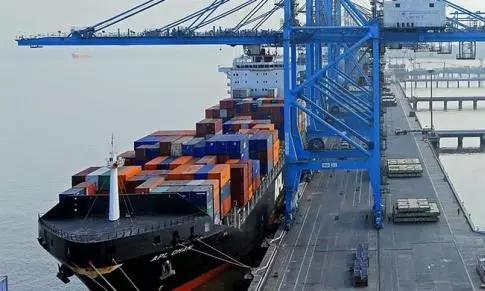 (Story has been updated with inputs from Navis & Expeditors)
The IT systems at the container terminal operated by Jawaharlal Nehru Port Trust (JNPT) in Nhava Sheva have been crippled for a couple of days due to a 'suspected' cyber attack.
JNPT officials told ITLN that "operations were normal and there was no impact on trade."
Sources, however, confirmed to ITLN that the attack is so severe that all automated operations are down at the moment, and everything is back to the paper-and-pen scenario.
While ships have not been turned back yet or re-routed, there are high chances that these developments cannot be ruled out.
When contacted, US-based Navis, which operates the automated systems at JNPCT, had this to say: "Navis is aware of the situation at JNPT and is in close contact with the JNPT team as they work to restore its operations. Navis will continue to make its support resources available to JNPT as needed."
Navis N4 is the global standard for terminal operating systems (TOS) to optimise the planning and management of container and equipment moves at a terminal. Navis N4 has been in use at the JNCPT from around 2017.
The area had witnessed huge congestion last week, and Danish carrier Maersk had issued an advisory cautioning shippers to take adequate measures.

There were 20 vessel calls at JNPCT in January 2022, and the terminal handled 43,878 TEUs.
Major global port operators, including India's biggest private port operator Adani Ports, Dubai government-owned global port operator DP World, PSA International, APM Terminals, CMA Terminals Holding, Terminal Investment and JM Baxi Group are in the race to own and operate JNPCT.
Around 12 players have participated in a global tender floated by JNPT to privatise the container terminal. The successful bidder will get the container terminal for 30 years along with a free hand to set rates at the terminal based on market forces.
JNPCT is one of the five container terminals operating at JNPT. The other four terminals are the Nhava Sheva International Container Terminal (NSICT), the Gateway Terminals India (GTIPL), Nhava Sheva International Gateway Terminal (NSIGT) and the newly commissioned Bharat Mumbai Container Terminals (BMCTPL).
DP World already operates two terminals in JNPT while APM Terminals operates one. For Adani, this could be an opportunity to gain a presence in JNPT after it lost out to Singapore's PSA International in a tender for a terminal earlier.
While it may not be related, US-based logistics player Expeditors is also facing severe problems due to an attack on their systems.
"The Expeditors network is operating under our global business continuity plan. Our employees continue to leverage backup procedures and alternative solutions to support our customers and stakeholders. Cybersecurity and Information Technology experts and partners are focused on remediation efforts across our systems. We appreciate everyone's support and collaboration. Additional updates will follow as the situation evolves." it said in the latest update.