12 players in race for 30-year deal to operate JNPT container terminal
Major global port operators including India's biggest private port operator APSEZ (Adani Ports and Special Economic Zone Ltd), Dubai government-owned global port operator DP World, PSA International, APM Terminals, CMA Terminals Holding, Terminal Investment and JM Baxi Group are in the race to own and operate the container terminal of Jawaharlal Ne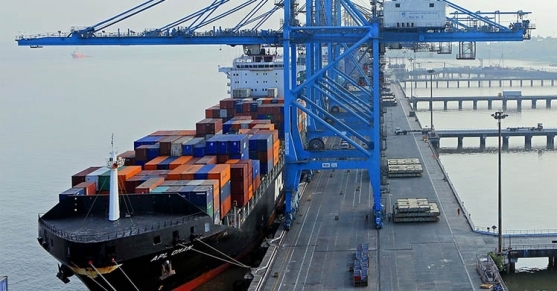 November 10, 2021: Major global port operators including India's biggest private port operator APSEZ (Adani Ports and Special Economic Zone Ltd), Dubai government-owned global port operator DP World, PSA International, APM Terminals, CMA Terminals Holding, Terminal Investment and JM Baxi Group are in the race to own and operate the container terminal of Jawaharlal Nehru Port Authority.
According to The Hindu Business Line report, 12 players have participated in a global tender that was floated by port authority to privatise the container terminal. The successful bidder will get the container terminal for 30 years along with a free hand to set rates at the terminal based on market forces.
In July this year, the ministry of ports, shipping and waterways had approved the privatisation of the container terminal.
JN Port Container Terminal (JNPCT) is one of the five container terminals operating at JNPT. The other four terminals are the Nhava Sheva International Container Terminal (NSICT), the Gateway Terminals India (GTIPL), Nhava Sheva International Gateway Terminal (NSIGT) and the newly commissioned Bharat Mumbai Container Terminals (BMCTPL). The port also has a shallow water berth for general cargo and another liquid cargo terminal which is managed by BPCL-IOCL consortium.
In the financial year 2021, it handled 5,44,027 TEUs in FY21 down from the 7,18,863 TEUs handled in FY20. The terminal has the capacity to handle 1.35 million TEUs a year.
JNPCT is the only container handling facility operated by a government-owned port authority across the 12 state-owned major ports in India.
DP World already operates two terminals in JNPT while APM Terminals operates one. For APSEZ, this could be an opportunity to gain a presence in JNPT after it lost out to Singapore's PSA International in a tender for a terminal earlier.
JNPCT is among the seven operational cargo berths run by government-owned major ports that will be privatised in fiscal year 2021-22 through the public-private-partnership (PPP) route, as the ports move from a 'trustee' set-up to an 'authority' model of governance under a new law passed by Parliament in February.
Shipping assets worth ₹12,828 crore will be monetised over the next four years under the ₹6 lakh crore National Monetisation Pipeline (NMP) announced in August this year by union finance minister Nirmala Sitharaman.
The shipping assets monetisation pipeline projects is being implemented by Ministry of Ports, Shipping and Waterways and potential models would be public private partnership (PPP).
According to the NMP the assets considered for monetisation are spread across 9 of the 12 major ports. "During the NMP period of FY22-25, monetisation value of ₹12,828 crore has been considered on account of estimated capex towards identified 31 projects," it said.