IT disruption affected our terminal ops but no loss in revenue: JNPA
JNPA chairman was talking to media today about how JNPA is aligning its projects towards the PM Gati Shakti initiative.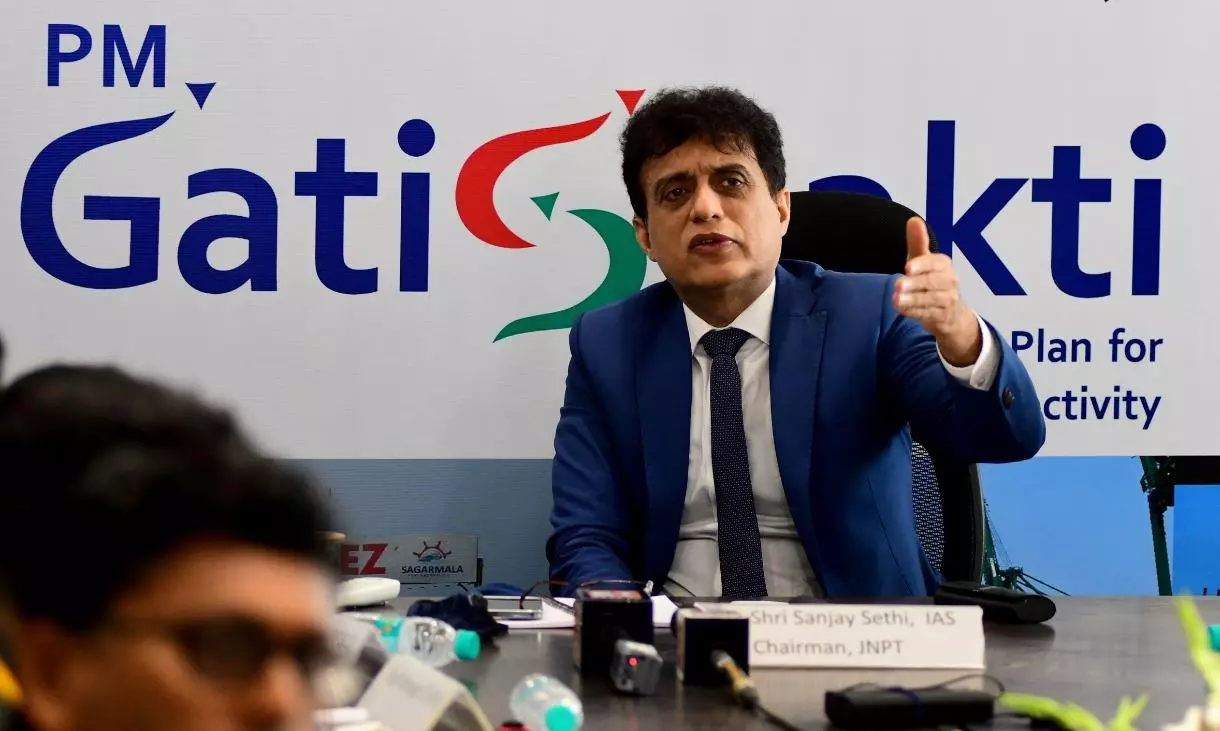 JNPA (Jawaharlal Nehru Port Authority) chairman Sanjay Sethi today confirmed that some of the vessels berthed at JNPCT had to be shifted and the terminal operations were affected in terms of loading, offloading and moving containers to yards due to the IT disruption (suspected cyber attack) that happened on Feb 20, 2022.
However, the chairman noted that the incident didn't cost JNPA any revenue loss and that all operations are now back to normal in all respects.
"If I had to get a consultant and give him one lakh rupees well that's no loss. When you do the math we still get the revenue part of the royalty. So we are not losing anything. The difficulty was for one week as we had to do some manual handling, some containers dealy, which did happen, otherwise, we lost nothing," he said.
He was talking to the media today in Mumbai about how JNPA is aligning its projects towards the PM Gati Shakti initiative, the national master plan for multimodal connectivity.
"It was our network at JNPCT that got affected and not the entire port. Thus our container terminal operating system was also got affected. All related operations including the billing, gate operations, bulk terminal systems were also affected. However, within a day we have been able to make alternate arrangements. There also was fear because we had to decrypt something that was encrypted and there were risks associated with using the system again. We immediately contact the central government agencies like the Computer Emergency Response Team (CERT-In) and Centre for Development of Advanced Computing (C-DAC) under the ministry of information and technology," he continued.
When asked if they have found any loopholes in the system, the chairman informed that JNPA has already filed a police complaint and is expecting a formal report on the same from CERT-In and C-DAC.
Gati Shakti
JNPA officials have reported that they are witnessing improvement in the coordination of different ministries and departments due to the Gati Shakti. All port-led projects are going through weekly scrutiny from the high-level officials under the prime ministers' office (PMO).
Stressing on JNPA's projects and its features contributing towards the aim of Gati Shakti, the chairman stated, "The projects like JNPA-SEZ, fourth container terminal, additional liquid cargo jetty, etc. will be a catalyst for port-based industrialization in India and make the EXIM trade even more efficient with ease of operation."
"Aligned with the PM Gati Shakti – the national master plan, JNPA has undertaken various projects like coastal Berth, JNPA SEZ, centralized parking plaza, fourth container terminal, road widening, the dry port at Wardha & Jalna, berthing facility for ROPAX/RORO, common railyard, additional liquid cargo jetty etc," he said.
JNPA also noted that they have extended the privatisation timeline for both the JNPCT terminals as well as the coastal berth by one more month. The officials have reported that the coastal beth is also receiving much interest and demand, particularly, for example, for the movements of cement from Gujarat to many places in Maharashtra.