Operations steadying at JNPT container terminal after IT 'disruption'
JNPT has chalked out a standard operating procedure for an interim period for handling EXIM containers at JNPCT.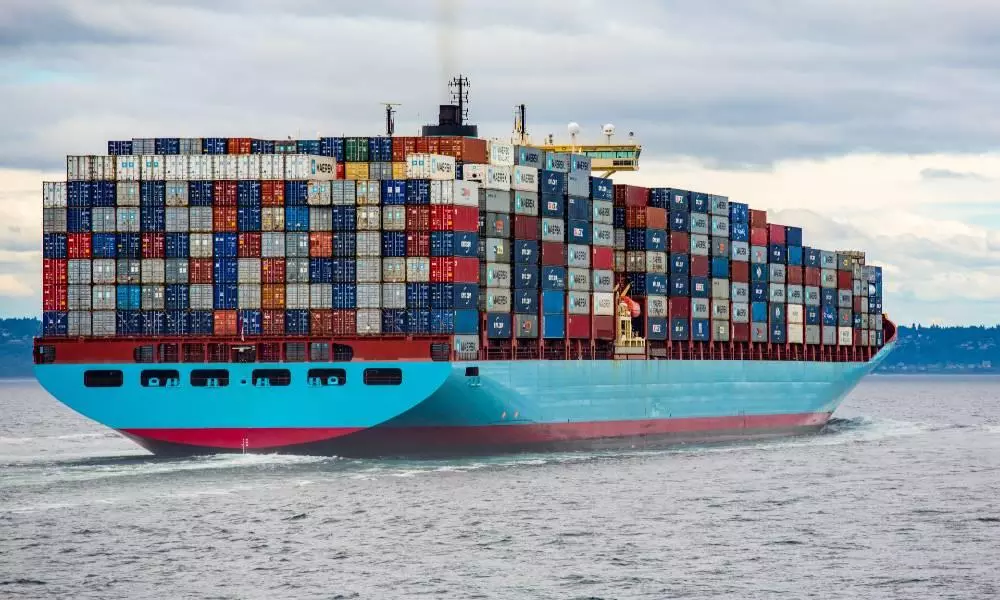 While the operations at the Jawaharlal Nehru Port Container Terminal (JNPCT) continue to be slow following the 'suspected" cyber attack, officials insist "there has been a technical issue at JNPCT, one of the five container terminals at JNPT. Govt agencies are working to resolve it.

"While there is a system disruption, there has been no effect on the cargo operations at JNPCT. To ensure business continuity, a standard operating procedure has been chalked out for an interim period for handling EXIM containers at JNPCT through alternate arrangements from February 23, 2022. However there has been no impact on the operations at the other 4 terminals at JNPT."
Sounds good but does it really address the issue? Hopefully, yes because the worries are building. Peter Sand, Chief Analyst, Xeneta had this to say: "I would expect significant disruptions also occurring in JNPT. Everything is operated digitally at a port too - automated processes and terminals in particular. This is likely to see a more clogged up JNPT - as they struggle to keep business running while being under attack."
The area had witnessed huge congestion last week, and Danish carrier Maersk had issued an advisory cautioning shippers to take adequate measures.
There were 20 vessel calls at JNPCT in January 2022, and the terminal handled 43,878 TEUs.
Sand's comments follow a similar, though not related, attack on US-based logistics provider Expeditors. In its latest update, the service provider said: "The Expeditors network is operating under our global business continuity plan. Our employees continue to leverage backup procedures and alternative solutions to support our customers and stakeholders. Cybersecurity and Information Technology experts and partners are focused on remediation efforts across our systems. We appreciate everyone's support and collaboration. Additional updates will follow as the situation evolves."
"It's impossible to know what really happened there (JNPCT)," says Bjorn Vang Jensen, VP Advisory Services - Global Supply Chain, Sea-Intelligence. "They say it looks like ransomware but so did Maersk until they dug into the code and discovered that they were actually attacked with a tool that disguises itself as such but is actually designed to kill the system."
Jensen, in a LinkedIn post, earlier had this to say: "Remember the Maersk break-down? I do."
"I see that Expeditors also says "ransomware". We will see. I have a client who uses Expeditors exclusively for some services. They are going through hell!," added Jensen.
Maersk, it may be recalled, had written off around $300 million following a cyber attack - NotPetya - in 2017.

Other carriers as well as logistics players have also been hit by ransomware and cyber attacks.

Some space to watch for all….