What do Indian logistics leaders expect from Union Budget 2023-24?
Infrastructure has been the common word among all stakeholders in the value chain while expressing their expectations for the upcoming union budget and it speaks volumes about Indian logistics.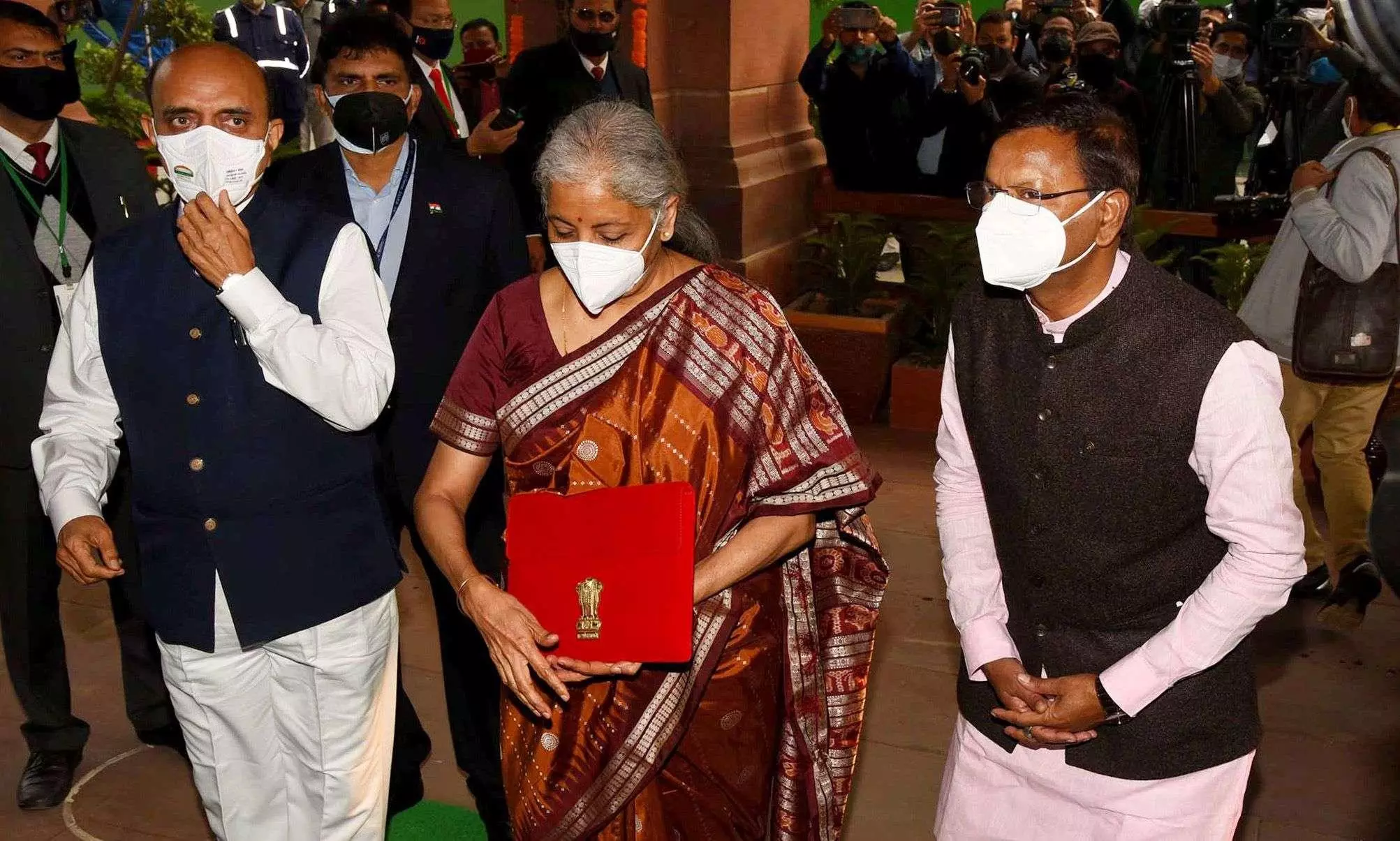 A recent survey on budget expectations conducted by the knowledge-based analytical group CareEdge noted that 88 percent of respondents felt that the government's focus on infrastructure spending would continue in FY24.
It reads, "Developing logistic infrastructure is expected to be the key support area by most respondents followed by easy credit availability. Other measures included credit subsidy for MSMEs, tax reliefs, expansion of Production Linked Incentive (PLI) scheme etc."
The survey also expects increased budgetary allocation of 12-15 percent towards roads and highways, 30 percent increase to railways for additional capacity creation and modernisation, exemption or reduction on capital gain tax or interest income of Infrastructure Investment Trust (InvIT) and higher monetisation goals through the toll, operate and transfer model.
The Indian logistics industry is also gearing up for the upcoming Union Budget 2023-24 which will be tabled on February 1, 2023, in the Parliament. Along with the larger economy, the industry has been vocal about its demands and expectations from this year's budget. When Union Finance Minister Nirmala Sitharaman will present the budget, the Indian logistics industry leaders want the government to focus primarily on the infrastructure that supports it.
The industry leaders not only want the government to invest more in the physical infrastructure of the country but also want to encourage other investors to come in. The industry also wants to see the tangible benefits, within this financial year, of the policies that the government announced earlier.
The budget also needs to bring in value for the multimodal, digital, warehousing, cold chain, transport and electric vehicle infrastructures through both direct and indirect interventions to help the industry move forward.
Rizwan Soomar, chief executive officer and managing director, DP World Subcontinent expects the budget to catalyse projects under the umbrella of Gati Shakti and National Logistics Policy (NLP), which will bring the country closer to its export vision of $2 trillion by 2030.
"Budgetary allocation to capital expenditure projects, spread across roads, railways and ports, will be essential for encouraging logistic infrastructure development, creating resilient supply chains and spurring private investments," he said.
He believes that the government will continue its initiatives to facilitate ease of doing business for investors.
"We are confident that the budget will also propose regulatory improvements to infuse confidence in investors aligned with the development of logistic infrastructure," he noted.
Essar's operating partner (infrastructure) and Essar Ports managing director Rajiv Agarwal wants the budget to look at rationalization of taxes which can not only boost savings & domestic consumption but also investment in new projects.
"The infrastructure and logistics sector is expected to play a pivotal role in manufacturing & services. They need to be supplemented with enabling policy frameworks and ensuring the availability of low-cost borrowing for long gestation projects," he said.
Anil Verma, executive director & CEO, Godrej & Boyce thinks that the government made a strong thrust towards investments in infrastructure for the current year through its Gati Shakti programme.
"The Gati Shakti and Smart Cities Missions gave a huge impetus to the infrastructure and real estate sectors. About 200 industries, from the manufacturing of capital goods and construction materials to services, are supported by these sectors and the incentives will benefit all supporting industries," he said.
Verma also thinks that the government needs to rationalise GST rates for major construction materials such as cement and recycled construction materials from construction & demolition waste to promote a circular economy.
V-Trans (India) chairman and group managing director Mahendra Shah believes that investments in infrastructure and technology can be given some motivation by offering tax benefits.
"It will on hand make the operations more effective and bring down the cost, on the other, it will also create employment opportunities," he said.
He also expects the budget to focus on lowering the costs of the logistics industry, especially by implementing the NLP.
"We look forward to seeing some tangible benefits to the industry being passed," he added.
Blue Dart's chief commercial officer Ketan Kulkarni wants the budget to lead to the development of world-class infrastructure, especially on the multimodal transport front.
"This budget should fund multiple interventions across the logistics ecosystem under NLP so that its impact is visible over the next 12–18 months," he commented.
He also wants it to address the need to digitalise a well-integrated assets platform and regulate & build capacities needed for the sector, "making it future-ready for the nation to grasp all the opportunities that come its way," as he puts it.
Yogesh Dhingra, founder, managing director and chief executive officer, Smartr Logistics, believes that allocating capital and commissioning projects to promote and fast-track infrastructure development should be a key priority for the Union Budget 2023.
"Timely execution of the Dedicated Freight Corridors (DFCs) will help reduce emissions as well as costs in freight movement through enhanced use of rail and reduced dependency on highways. Additionally, we would hope to see further investments and incentives to promote the development of cargo terminals which will drastically increase efficiency in freight handling at airports and speed for last-mile delivery," he said.
Christian Roeloffs, co-founder and CEO, Container xChange, believes that the Indian government will continue to focus on improving infrastructure and streamlining logistics operations in the 2023 budget.
"This could include increased investment in the development of ports, roads, and rail networks, as well as funding for initiatives such as the National Logistics Portal and the National Supply Chain Management System. Additionally, the government may also consider providing tax incentives or subsidies for businesses that invest in logistics and supply chain infrastructure and technology," he said.
Digital infrastructure
Roeloffs also thinks that the government should take steps to support this ecosystem, including investing in digital infrastructure, encouraging the adoption of digital technologies, developing digital skills, creating a supportive regulatory environment, and promoting collaboration and innovation.
"The biggest impetus should be given to creating an improved ecosystem for the digital supply chains of the future. This ultimately will improve the efficiency and competitiveness of the Indian economy, enabling businesses to take advantage of new technologies to improve efficiency, reduce costs, and increase competitiveness. Specifically, digitizing manual processes, such as using digital forms and software to track and manage inventory, can help to reduce logistics costs. And by automating processes, companies can reduce the need for manual labour, which can lower costs and improve efficiency. Additionally, digital systems can provide real-time data and analytics, which can help companies make more informed decisions about logistics and supply chain management," he added.
On the same line Prasad Sreeram, co-founder and CEO, COGOS Technologies is looking at the faster implementation of Unified Logistics Interface Platform (ULIP).
"It would improve interoperability reduce cost and improve efficiency in the logistics sector, leading to a cleaner and more sustainable future for all," he said.
Air cargo infrastructure
Meanwhile, Kami Viswanathan, senior vice president, FedEx Express, Middle East Indian subcontinent and Africa (MEISA) operations, recommends a special focus on air cargo as efficient air express infrastructure will improve global competitiveness, ensure just-in-time deliveries and fuel India's ambition of becoming a $5 trillion economy by 2025.
"The development and expansion of airports to meet the rapidly growing demand for air cargo capacity and digitized systems to streamline surging cross-border shipments will be essential to ensure seamless freight movement in and from India," she said.
Keeping in mind that MSMEs are the growth engines of the Indian economy, she also recommends allowing all categories of export and import shipments through express mode.
"We also recommend eliminating value and weight restrictions for clearance under courier regulations. This will further boost exports from India, especially for MSMEs engaged in cross-border e-commerce, and increase India's competitive advantage as a manufacturing hub," she added.
Another recommendation that she put forth was the implementation of zero rating of Goods and Services Tax (GST) for all international transportation services.
"Most of the international GST/VAT legislations 'zero-rate' international freight transportation services. This would facilitate trade and align India with international tax practices as well as reduce logistics costs," she noted.
Warehousing infrastructure
Varun Gada, director, LP Logiscience, a Liladhar Pasoo company, wants the government to look into the warehousing sector with special consideration. And he listed seven things for the government to note.
1. Reduce steel duty/prices for industrial warehouse construction.
"Up to 50% of the cost of construction of a warehouse is attributed to steel as a major component," he reasons.
2. Improve road transport infrastructure.
"This can help decongest the existing warehousing hubs, reduce rentals and unlock better value for land available for warehousing," he notes.
3. Capital subsidies for the construction of grade-A warehouses in smaller towns.
4. Better Public-Private Partnerships to setup of multi-modal logistics parks with better connectivity to new expressways.
5. Reduction in solar panel import duties to help reduce capex investments and a re-look at the tax structure and subsidies for environmentally responsible practices.
6. Easier and attractive loans/access to funds for tech adoption and setting up smart warehouses, especially for the cold storage and speciality warehousing segment
7. A focus on easier access to investment for industrial warehousing, including simpler processes for FDI.
Meanwhile, Dhingra of Smartr Logistics thinks that Multimodal Logistics Parks (MMLPs) should be prioritized through increased allocation for feasibility studies and identification and acquisition of land parcels to accelerate the public-private partnership (PPP) tendering and development processes.
"We are hoping to see the introduction of measures that will promote and ease physical infrastructure development such as clearance of land, zoning, occupancy, and ease of processes like property records registration and verification to make construction and leasing activities more efficient for end users," he noted.
"Furthermore, subsidies or lower-interest loans in the development of warehouses, warehouse automation equipment, and other supporting infrastructure for the logistics industry like the NABARD scheme for agriculture warehousing would play a significant role in enhancing capital investment, handling capacity, and efficiency in this critical industry," he added.
Cold Chain infrastructure
Swarup Bose, founder & CEO of Celcius Logistics thinks subsidies focused on the unique cold storage needs for sectors like fresh foods, dairy, meat, other frozen and processed food as well as pharma products and intermediaries would go a long way.
"Temperature-controlled warehousing is an investment intensive yet one of the most crucial aspects of the cold supply chain and a lot of logistic service providers/ farmers/ intermediary stakeholders end up compromising on product quality due to lack of access to efficient cold storage," he said.
Bose also believes that healthy Public Private Partnerships can help easier access to effective cold supply chain infrastructure which can help farmers and the government to drive efficient food distribution and improved quality of produce.
"A country battling high hunger rates cannot afford to lose 40% of its food to logistics issues," he added.
He also wants the budget to have provisions for FDI and/or capital support for digital adoption in the cold supply chain sector.
"The huge capital investment required for digital adoption in the cold supply chain sector is a massive challenge," he noted.
Transport infrastructure
Nitish Rai, CEO and co-founder, FreightFox, wants the budget to include fleet owners under the GST.
"This would help them save upto 10 percent of their costs incurred towards the new fleet, tyres, etc. Bringing diesel under the purview of GST has been mulled over, but this step can further lower costs up to 7-8 percent for fleet owners. We, also expect more support for our transporters on the road, especially in the form of affordable boarding and lodging," he said.
Arham Partap Jain, CEO & founder, Trucknetic expect the budget to keep logistics as a priority sector.
"Rising fuel prices present a challenge for the logistics industry, as increasing costs typically force players to either raise prices or suffer financial losses. Therefore, neutralization or relief measures must be provided by the government so that the pressure on the transportation costs is contained and does not have an impact on the viability of operations. Increased allocations in the Union Budget FY2023-24 for logistics can benefit other sectors too and create a strong backbone for our country's lifeline," he said.
Electric vehicle infrastructure
Samarth Kholkar, CEO & co-founder, BLive, is hopeful that the budget will carry announcements that will make financing electric vehicles (EV) accessible and affordable for all.
"We hope that the government will take steps to build a robust charging infrastructure, announce subsidies for battery manufacturers to enable fast-charging infrastructure across India and benefit EV owners," he said.
"We also expect rationalisation in GST rates to bring down costs of EVs. Currently, 5 percent GST is levied on the ex-showroom price of EVs but the makers are contributing 28 percent GST for the spare parts. We want all EV parts to be included in the 5 percent bracket to support the EV manufacturers. We are hopeful that this will find a mention in the Budget speech this year," he added.
In the previous year's budget, the GST was reduced from 18 to 5 percent on EV purchases and rents, which aided acquisitions. This time, Akash Gupta, CEO & co-founder, Zypp Electric, wants the same decrease to be applied to services as well.
"The EVaaS industry is avidly anticipating this move on the GST front with reference to the GST rate being reduced to 5 percent for EV-led services like last-mile deliveries, battery swapping, etc.
In order to promote the use of electric vehicles, Gupta believes that it would be smart to extend the incentives for at least another year.
"Even though the EV market is currently expanding quickly, there are concerns about cutting off subsidies, which would severely restrict the sector's growth," he added.
He also noted that Indian EV enterprises are searching for larger funding sources.
"But the nation's economy still lacks significant VCs who are well-informed about the EV industry. As a result, it is expected that the government would allocate a certain amount of money for EV startups in this year's budget," he said.
Amitabh Saran- founder and CEO Altigreen thinks that commercial banks need to be pushed to step in with financing support for EVs and reduce the interest rates.
"The Indian e-commerce space is booming, providing the tailwinds for rising demand in EVs for last-mile delivery. We look forward to the rationalisation of GST rates. Currently, 5 percent GST is levied on EV sales but OEMs pay 28 percent GST for spare parts. Bringing them under the 5 percent bracket can lead to a price reduction and an uptick in EV adoption (lower service costs). Range anxiety is one of the major challenges that have to be addressed by developing a robust charging infrastructure. We hope the government will provide more CAPEX subsidy (up to 40-50 percent) to install/set up charging infrastructure across India," he said.