We will soon have a pharma vertical led by expert professionals: Snowman CEO Sunil Nair  
In an exclusive interview with Indian Transport and Logistics News, Sunil Nair, chief executive officer, Snowman Logistics, is specifically talking about Snowman's capability to handle temp-controlled pharmaceuticals, the profitability of the business, creating a new pharma vertical and the logistics of Covid-19 vaccine.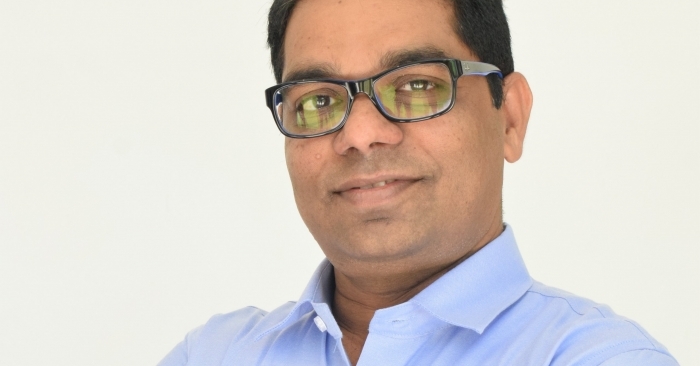 September 26, 2020: Snowman Logistics is an integrated temperature-controlled logistics service provider operating on a pan-India basis. With 31 temp-controlled warehouses and a total pallet capacity of 1,13,208 across 16 cities, including Mumbai, Chennai, Bengaluru & Kolkata, Snowman caters to clients which source and consume dairy products including butter and cheese, canned food items, poultry and meat, seafood, healthcare and pharmaceutical products.
In an exclusive interview with Indian Transport & Logistics News, Sunil Nair, chief executive officer, Snowman Logistics, is specifically talking about Snowman's capability to handle temp-controlled pharmaceuticals, the profitability of the business, creating a new pharma vertical and the logistics of Covid-19 vaccine.
Give us a sense of how profitable is the business of temp-controlled pharma logistics in India, with regards to the demand & supply in the market?
The demand for organised pharma logistics has been increasing in the recent past. If we compare its profitability for a 3PL operator, compared to food logistics, I don't find much difference. However, it is important to consider that a pharma company don't change its 3PL as frequently a Food company can. It is basically on account of complexities involved in getting necessary approvals for storage, from the Drugs Authorities. Investments in training and awareness of the people, and the overall 3PL processes. Thus, for the long run, Pharma works better due to its consistency and continuity of business.
Tell us about how your company has evolved for this particular market and what we could expect from the company in the near future?
We have been focusing on pharma segment quite seriously. In the last 2 years, our pharma segment revenue contribution has grown by 14 percent. Now, we have dedicated pharma warehouses in Mumbai and Chennai. We plan to expand more in this segment. We will soon be creating a pharma vertical, led by an experienced pharma distribution professional.
What are the challenges faced while moving temp-controlled pharmaceuticals in India? How high temperatures, fragmented market, infrastructure and paperwork influence
India is the third-largest producer of pharmaceutical products in terms of volume. India is a tropical country and is yet to make more developments in the temperature-controlled storage systems. Below are the challenges faced by temp-controlled pharmaceuticals in India.
1. A fragmented market with low visibility of the cold chain - Indian pharmaceutical industry is highly fragmented and price sensitive. Pharmaceutical logistics in India is cost-conscious and transaction-based; hence, it lacks partnership with cold chain and pharma companies. As there is low visibility of the cold chain, it becomes difficult to estimate the total cost of the transport. A pharma company might end up with a higher price for the logistics than estimated.

2. Paperwork and administration - Indian pharma logistics has a cumbersome process of paperwork, which is more as compared to the Western countries. The shipments while leaving the manufacturing facilities needs to go through an inspection process and verification of documents from the local authorities, which might take one day. When imported drugs or vaccines reach India, the pre-clearance and actual clearance process take one to three days to clear, which delays loading and impacts the shipment since it is temperature-sensitive.

3. High temperatures and infrastructures – Limited cold storage facilities dedicated to pharma are yet to come up. Shipments that we receive at the airport are opened at customs that go through an X-ray scan before being loaded to the aircraft, which remains exposed to the external temperature for one to two hours on the tarmac, thus hampering the effectiveness of the medicines and vaccines.
Also read: Time for pharma cold chain to commit for quality, temp integrity over costs
Tell us about what the pharmaceutical companies are looking for and what are their demands while hiring a logistics partner like yours?
With the pandemic in place and ongoing trials of vaccines, there will be a heavy reliance of pharma companies on cold chain supply in the coming months. Pharma companies while they partner with a cold chain logistics have expectations like –
Reduced cost of supply chain
Less of paperwork and quick processing at the customs
Good cold chain and distribution practices to ensure that the right product reaches the patients at the prescribed storage conditions because that is the key for the real benefit of the drug to the patients.
End to end visibility of shipments
Live temperature tracking of consignments.
Improvements in packaging.
In this backdrop, how equipped the Indian logistics industry & your company to handle a potential Covid-19 vaccine by the end of this year? And what are your recommendations to the industry?
Snowman Logistics has cold storages in 15 cities and 300 trucks, we believe, we are well equipped to reach vaccines to every nook and corner of India. We already have experience of handling pharma products and are well versed with the complexities and sensitivities involved. We believe that we will be able to execute this responsibility quite well since we have already started preparing for it.
It is important that the pharma industry while developing vaccines, should simultaneously start working on the distribution network. It has been found in the past that the industry, usually, focuses on developing an excellent product, but less on distribution due to which it fails. A failed distribution can lead to product damage, loss of potency, inordinate distribution cost, sales loss and overall confusion on right demand and supply. It would be good if the industry starts assessing the distribution network, list down gaps and begin partnering with 3PL companies to bridge it.