Time for pharma cold chain to commit for quality, temp integrity over costs
Though there is so much for the cold chain firms to cheer about the profitability of moving these pharma products, challenges remain. With Covid-19 vaccine on the horizon, they are busy investing and building new infrastructure.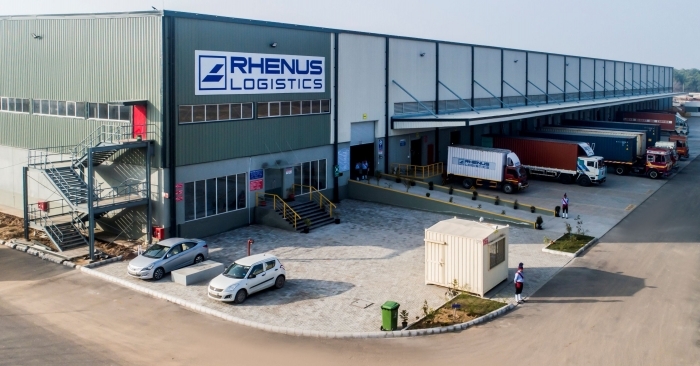 The pharmaceutical industry became a frequent customer of cold chain only in the recent past, particularly after the emergence of biologics which require a strict temperature-controlled distribution. Though there is so much for the cold chain firms to cheer about the profitability of moving these pharma products, challenges remain. With Covid-19 vaccine on the horizon, they are busy investing and building new infrastructure.
India is the third-largest producer of pharmaceutical products in terms of volume but it is also a country yet to make developments in the temperature-controlled storage systems and logistics. As per the September 2020 update of IBEF, the Indian pharma industry is expected to grow to $100 billion by 2025 from the current $37 billion reported in 2019. With the Covid-19 pandemic in place and ongoing trials of vaccines, there will be a heavy reliance of pharma companies on cold chain supply in the coming months.
The failure to maintain drugs at their prescribed temperature often results in loss of drug efficacy, which ultimately hampers the pharma supply chain industry. Every year, the global pharmaceuticals industry suffers a loss of products worth more than $15 billion due to temperature fluctuations during transit.
How profitable is temp-controlled pharma logistics?
The demand for temperature-controlled logistics is rising as the regulatory framework improves and its implementation is made more stringent. The efforts by the Indian government to create better facilities in terms of hospitals and health centres at the district level and beyond is further adding to the demand. The expected arrival of a Covid-19 vaccine is also believed to increase the prospects of this industry.
Shortage of infrastructure
"Vivek Arya, managing director, Rhenus Logistics India, said, "Due to the acute shortage of temperature-controlled warehousing and surface transportation for long service providers that have invested or directly control the asset and capacities on this end is able to achieve a relatively higher price than normally would from the user. Having said so as the business lacks large multiple professional players most of the invested parties are not able to get reasonable returns on their investments. There is a huge gap in the Industry for large professional players to enter with investments which are subject to the level playing field and long-term commitments from the user fraternity on contractual obligations. Indian users need to make a commitment to quality and temperature integrity over costs."
"Temp-controlled air capacity and reefer containers have come into heavy demand and rates are at a premium of at least 25 to 40 percent over normal ambient cargoes. Again, partnerships and relationship that is built on regular and stable volumes between airlines/shipping lines and the client and their selected 3PL is important to get the optimal rates and achieve better returns on this business," he continued.
Snowman to create a pharma vertical
Sunil Nair, chief executive officer, Snowman Logistics, said, "The demand for organised pharma logistics has been increasing in the recent past. If we compare its profitability for a 3PL operator, compared to food logistics, I don't find much difference. However, it is important to consider that a pharma company don't change its 3PL as frequently a food company can. It is basically on account of complexities involved in getting necessary approvals for storage, from the drug authorities. Investments in training and awareness of the people, and the overall 3PL processes. Thus, for the long run, pharma works better due to its consistency and continuity of business.
"We have been focusing on the pharma segment quite seriously. In the last 2 years, our pharma segment revenue contribution has grown by 14 percent. Now, we have dedicated pharma warehouses in Mumbai and Chennai. We plan to expand more in this segment. We will soon be creating a pharma vertical, led by an experienced pharma distribution professional," he continued.
Need for unbroken cold chain
Gubba Kiran, chief executive officer & director, Gubba Cold Storage, said, "In a typical season, international air freight rates can range from $2.50 to $5 per kilogramme, depending on the type of cargo that is shipping and available space. Therefore, rising air freight charges for cargo turning the pharmaceutical companies to plan their temp controlled shipments in prior and making them turn towards ocean freight through reefer containers. But these take 2-4 days of time, where they can avail the services of Gubba in storing their cargo once the clearance is done at ICD terminal."
"Vishakhapatnam and Mumbai are the major emerging pharma hubs; accordingly Gubba has done the appropriate market research to expand its wings over the counterparts areas. This is to provide unbroken cold chain and customized solutions to the pharma companies," he continued.
Why moving temp-controlled pharma is challenging?
The Indian pharmaceutical cold chain market is highly fragmented and price-sensitive with many small players offering temperature-controlled warehousing as well as transportation. The assets invested are used both for perishables like fruits and vegetables as well as pharmaceuticals. The geographical spread of manufacturing units for pharma as well as the need around maintaining the temperature integrity through the travel to interior markets is just one of the challenges faced by the logistic operators.
Lack of partnership
Nair noted, "Pharmaceutical logistics in India is cost-conscious and transaction-based; hence, it lacks partnership with cold chain and pharma companies. As there is low visibility of the cold chain, it becomes difficult to estimate the total cost of the transport. A pharma company might end up with a higher price for the logistics than estimated."
About the paperwork and administration, he said, "Indian pharma logistics has a cumbersome process of paperwork, which is more as compared to the western countries. The shipments while leaving the manufacturing facilities need to go through an inspection process and verification of documents from the local authorities, which might take one day. When imported drugs or vaccines reach India, the pre-clearance and the actual clearance process takes one to three days to clear, which delays loading and impacts the shipment since it is temperature-sensitive."
Regarding the high temperatures and infrastructures, he noted, "Limited cold storage facilities dedicated to pharma are yet to come up. Shipments that we receive at the airport are opened at customs that go through an X-ray scan before being loaded to the aircraft, which remains exposed to the external temperature for one to two hours on the tarmac, thus hampering the effectiveness of the medicines and vaccines."
Regualtions in local level
Arya said, "The uncertainty around continuous power supply though considerably reduced in the past three to four years, necessitates the installation of generators and results in higher cost of operations. The shortage of right capacity vehicles with proper design and equipment for domestic transportation is a challenge and will remain so until more and more professional players come into this area of logistics. The monitoring of temperature during transit by the drivers is a big challenge and needs proper equipment to ensure that the same is done relentlessly. Most of the regulations are based on the international movement. A lot needs to be done at local levels. The specialization needed in this area of logistics and the need for integrity of the cold chain offers a profitable business opportunity for the logistics players."
What do the pharma companies need?
While writing about the cold chain logistics players it is crucial to talk about their customers: the pharmaceutical companies. Understanding what they expect from logistics companies will shed light on the nature of demand coming up. The pharma companies what their supply chain partners to reduce to cost of moving their products, strictly follow the temperature requirements, swift customs and documentation processing and transparent visibility.
Arya said, "The pharma clients would like to be assured that all approved vendors and supply chain service providers support the applicable standards expected in terms of facilities, equipment, operations and staff, and can provide seamless cool chain transportation across the entire supply chain. Suitable and trained teams will also, allow us to leverage a strategic advantage in the healthcare logistics market through a stronger, more competitive and enhanced international transportation products. Unlike matured markets in the western part of the world, India has a lot of catching up to do. For this, the pharma companies need to attract logistics players by offering commitments and encouraging investments to support their cold chain strategy."
Nair commented, "Pharma companies while they partner with a cold chain logistics have expectations include reduced cost of the supply chain, less of paperwork and quick processing at the customs, good cold chain and distribution practices to ensure that the right the product reaches the patients at the prescribed storage conditions because that is the key for the real benefit of the drug to the patients, end to end visibility of shipments live temperature tracking of consignments and improvements in packaging."
Why prepare for Covid-19 vaccine logistics?
The International Air Transport Association (IATA) recently urged governments to begin careful planning with industry stakeholders to ensure full preparedness when vaccines for Covid-19 are approved and available for distribution. IATA listed facilities, security and border processes challenges that the logistics players would face once the Covid-19 vaccines are ready for supply.
Critical humanitarian exercise
Arya said, "Our recommendation to the industry is that given the nature of this virus and its life-saving impact on the patients please make sure that all stakeholders and participants are completely aware, sensitised and highly prepared and trained to play their part in this massive and most critical humanitarian global exercise. It would be very unfortunate if the integrity and the complete protocols of the distribution of these vaccines are not fully maintained and they fail leading to any single loss of life."
Partner with 3PL firms to bridge it
Nair said, "Snowman Logistics has cold storages in 15 cities and 300 trucks, we believe, we are well equipped to reach vaccines to every nook and corner of India. We already have experience of handling pharma products and are well versed with the complexities and sensitivities involved. We believe that we will be able to execute this responsibility quite well since we have already started preparing for it."
"It is important that the pharma industry while developing vaccines, should simultaneously start working on the distribution network. It has been found in the past that the industry, usually, focuses on developing an excellent product, but less on distribution due to which it fails. It would be good if the industry starts assessing the distribution network, list down gaps and begin partnering with 3PL companies to bridge it," he continued.
Kiran said, "We will need government support tremendously right from manufacturing to the last mile connectivity at far-flung places since basic infrastructure will have to be there to ensure that the safety and quality are not comprised. As a result, logistics, infrastructure and government policy have to go hand in hand to make sure that safety and quality are not compromised in delivering the Covid-19 vaccine across the country."
"We are in talks with some of the vaccine manufacturers to endow with 3PL services for the current Covid-19 pandemic. Gubba is open to provide customized solutions such as warehousing, sampling room, labelling, packaging, consolidation, and other value-added services to pharma companies under their guidance," he added.
Gubba Pharma Cold Storage
"We are coming up with a new Green Field facility (A1), at Bonthapally, Hyderabad with multi deep rack-based system. The capacity of the project is around 6300 pallets with dedicated chambers consists of 1200 pallets for each chamber, with 15- 25, 2-8, -20 deg cent under one roof. This is a custom bonded warehouse for import and export cargo by Air/Sea. We are proposing the same facility as central warehousing hub for the Covid-19 vaccine manufacturers including other value-added services such as labelling, packaging, stuffing, de-stuffing and so on. The project will be in finished by October 2020," he continued.
Clearly, the demand for transport and storage facilities for temperature-controlled as well as time-critical pharmaceutical products is on a rise. However, it is up to the stakeholders including pharma companies, logistics players and regulatory authorities to solve the challenges persisting. Lack of commitment and collaboration will not only destroy the market but also many lives.
This article was originally published in Indian Transport & Logistics News' September - October 2020 issue.