MSC plans direct connection from Mundra/Nhava Sheva to U.S. West Coast
First sailing eastbound from north India is due to depart Nhava Sheva on February 13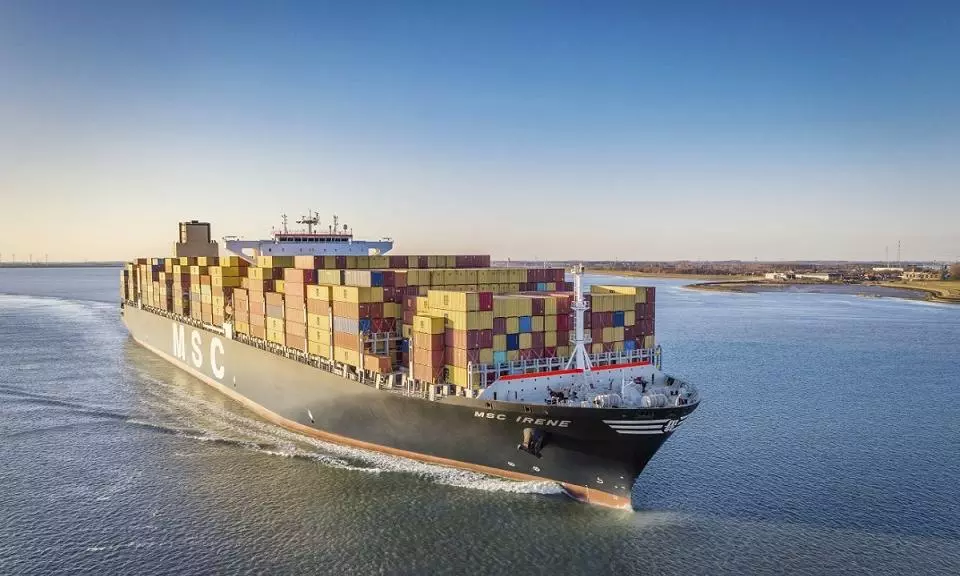 MSC will expand its current Sentosa service to connect the main ports of China directly with India's key ports of Mundra and Nhava Sheva with Colombo in Sri Lanka to provide better access to the north Indian market.
The new Sentosa rotation will also create a direct connection from north India to the main Southeast Asia ports and the U.S. West Coast.
"The first vessel westbound from the U.S. west coast to China and India will be MSC MARA, which is expected to depart Long Beach on March 5 on voyage FV309W. The ship is scheduled to call at Qingdao on 28 March 28, Ningbo on 1 April 1 and Nhava Sheva on 17 April 17," says an official release.
The first sailing eastbound from north India will be MSC SOLA, which is due to depart Nhava Sheva on February 13 on voyage FV307R. The schedule includes a call at Shekou on March 8 and the ship should reach Long Beach on March 26, the release added.
The full rotation is: Port Klang – Singapore – Tanjung Pelepas – Laem Chabang – Vung Tau – Da Chan Bay – Shekou – Long Beach – Oakland – Busan – Qingdao – Shanghai – Ningbo – Kaohsiung – Shekou – Singapore – Nhava Sheva – Mundra – Colombo – Port Klang.
(Video Credit: MSC)
The integration of the ports of Mundra, Nhava Sheva and Colombo in the Sentosa service will meet critical transportation demands within the market. Furthermore, it will bring significant benefits through increased opportunity and access to global markets for regional and local economies, farmers, and businesses, the release added.