Aerospace logistics not only needs to scale but also develop competence, tech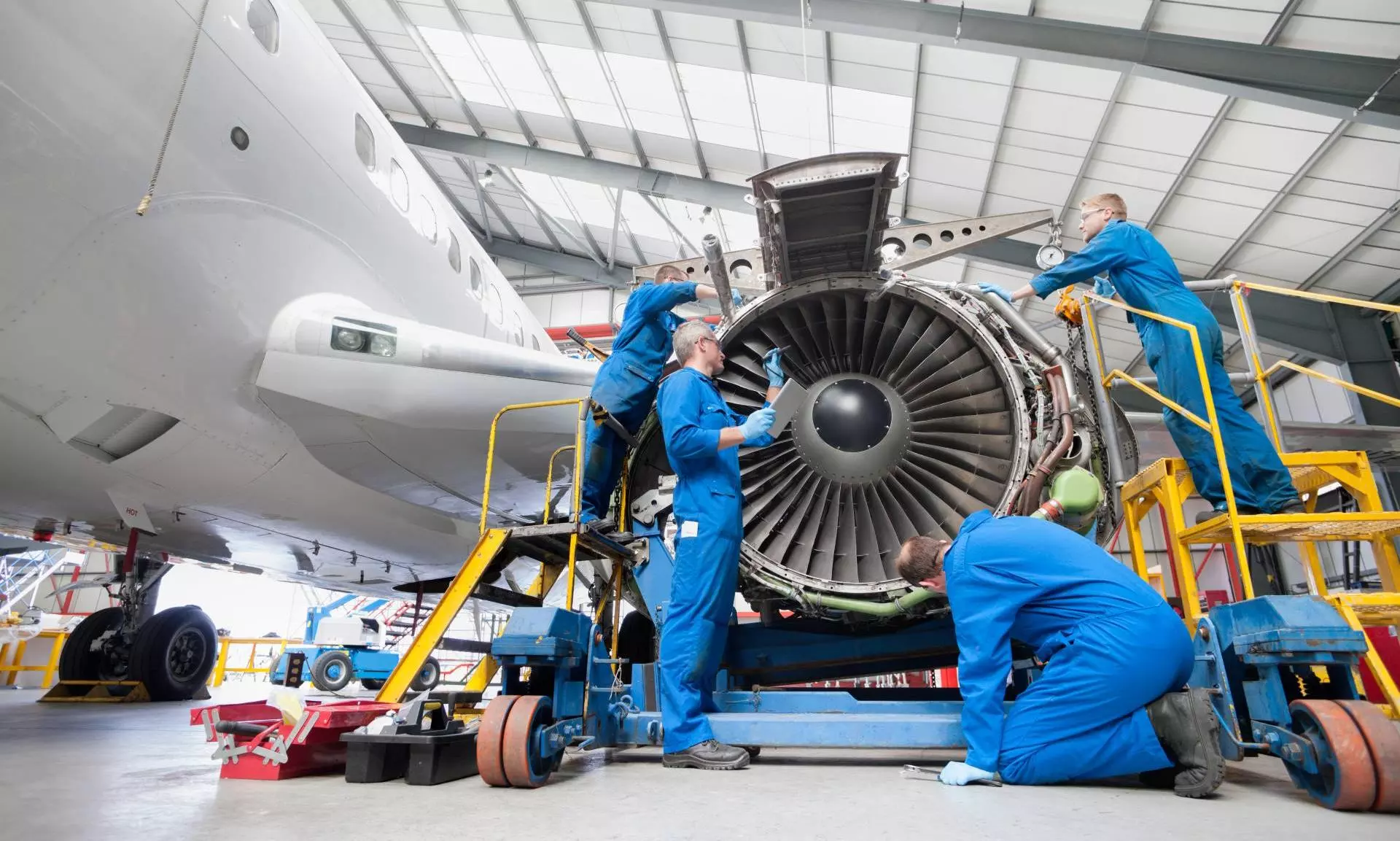 The Indian aerospace manufacturing industry and MRO activities are showing clear signs of growth. However, do we have a competent logistics ecosystem that supports their needs? What are the specialised shipper demands and how they are responding?

In its latest commercial outlook, Boeing noted that despite challenges and India's proximity to the highly strategic hubs of the Middle East global superconnectors, the region is seeing growth returning driven by underlying fundamentals. India has considerable widebody delivery upside potential as domiciled carriers look to compete by offering point-to-point long-haul routes to meet passenger preference.

It reads, "Air travel prospects remain strong given demographic factors that are expected to drive higher propensity to travel. In the next decade, India's passenger market will grow to become the world's third largest, surpassed only by the U.S. and China."
"The dominance of an extremely price-competitive low-cost carrier (LCC) sector has also stimulated passenger travel in India in the past decade. This has led to a strong demand for single-aisle airplanes to bolster fast-growing fleets. Growth in both medium and larger single-aisle airplanes will be required to meet robust passenger demand and airport capacity constraints over the next 20 years," it added.
It was on the same line, The Tata Group-owned Air India announced plans to buy 470 widebody and single-aisle aircraft from Airbus and Boeing in February 2023. The order comprises 40 Airbus A350s, 20 Boeing 787s and 10 Boeing 777-9s widebody aircraft as well as 210 Airbus A320/321 Neos and 190 Boeing 737 MAX single-aisle aircraft. There are reports that IndiGo, which still has 180 undelivered A320neo and 308 undelivered A321neo, could announce an order for hundreds of Airbus aircraft at the Paris Air Show to be held at Paris Le Bourget Airport in June. It is looking for 20 widebody aircraft to expand international operations. Meanwhile, there are more 737 Max expected to join Indian skies with Akasa Air, which already has 19 737 Max in its fleet and is expecting 12-16 aircraft deliveries per year as part of the total 72 units order.
Thus, India is becoming a huge market not only for aerospace manufacturing but also for maintenance, repair, and overhaul (MRO) activities. For example, in March 2023, Boeing announced an agreement with GMR Aero Technic to establish its first Boeing freighter conversion line in India. Indian government itself wants to make the country an MRO hub and it was expressed more explicitly through its policy initiatives and most recently by Indian defence minister Rajnath Singh during Aero India 2023.
However, this will also require a huge amount of logistics support for aerospace manufacturing, movements of spare parts and MRO activities and the industry is well aware of this. For instance, in March GMR Aero Technic signed a three-year logistics service contract with Kuehne+Nagel with which K+N will focus on inbound and outbound international air logistics needs, reduce downtime and 24x7 AOG support for GMR Aero Technic.
Meanwhile, in 2023, Boeing itself invested $24 million in a new logistics centre in India to cater to its regional customers that support an efficient and cost-effective service solution for regional customers to maintain higher fleet utilization and mission readiness rates.
Agreeing with the growing demand for these logistics activities, Deepak Kumar, head air logistics, Kuehne+Nagel India, Sri Lanka, and the Maldives, noted that logistics plays a vital role in the movement of aircraft, engines, and components between different locations for maintenance and repair.
"In recent years, the aircraft MRO market has grown significantly, mainly due to the growing demand for air travel and the need to keep old aircraft in service. MRO services are crucial in ensuring compliance with regulatory requirements. As the demand for MRO services in India continues to grow, the demand for aerospace logistic services is expected to increase as well," he said.
Looking into the complexity of aerospace logistics, he said, "Aerospace logistics movements in India are different from other commodities moving around due to their complexity, regulatory requirements, time sensitivity, high value, and strategic importance. Logistics providers need to have specialized expertise and infrastructure to handle these moves effectively."
"Most importantly, urgency plays a significant role in aerospace logistics movements in India. Aerospace components and parts often have strict delivery timelines, and any delays can have a significant impact on production schedules, maintenance timelines, and revenue for shippers, MRO companies, and airlines," he added.
"Aerospace components and parts often have strict delivery timelines, and any delays can have an impact on production schedules, maintenance timelines, and revenue for shippers, MRO companies, and airlines."
Deepak Kumar, Kuehne+Nagel
Rahul Mehra, co-founder of Roadcast Tech Solutions, a tech platform built for asset monitoring, fleet management, and vehicle tracking and provides services to aerospace logistics aggregators notes that more than for manufacturing parts there is demand for spare parts in India.
"These logistics companies are setting up local warehouses close to facilities where they can keep an inventory of spare parts so that the distribution time is minimum."
He also reports that the aerospace industry is following a just-in-time model of manufacturing.
"Most of these parts are imported and are often procured through chartered planes. Most of the manufacturers are practising just-in-time manufacturing. They do not want to maintain any inventory because the part size is huge and warehousing is very expensive because they are close to major cities," he said.
"The primary business is to help with the movement of spare parts and the second is to assist manufacturers to practice just-in-time manufacturing," he added.
Mehra also mentioned how these companies use demand forecasting tools to support the aerospace manufacturing and spare parts business.
"Based on real-time requirements, the parts are sourced. Logistics companies also help them to get in touch with suppliers. So it is not just about transportation but also managing the entire supply chain," he said.
"Logistics companies help them identify suppliers for spare parts, which city they are based in, the kind of inventory that they keep, and the inventory that the logistics company will keep based on the demand from the manufacturer or the maintenance company. Based on that manufacturers will maintain the inventory using demand forecasting tools. For instance, a company like IndiGo requires 20 units of a specific part every week because they know that out of 100 aircraft, 20 will require the replacement of that one part. These companies are using high-end platforms integrated with the logistics automation platform. They are using predictive modules which will tell them that the movement of aircraft is higher, maintenance will go up and this is the kind of part that they will require," he added.
"We are working on models so that companies can keep the supply chain lean, don't have to invest too much in inventory and can practice just-in-time manufacturing processes."
Rahul Mehra, Roadcast Tech Solutions
Kumar also pointed out that shippers, MRO companies, and airlines have specific demands when it comes to aerospace logistics movements in India.

"They require specialized handling of aerospace components and parts during transportation to ensure their safety and prevent damage. This may include the use of specialized packaging, handling equipment, and transportation modes. They also need permits and approvals in India that are subject to several regulatory requirements, including customs clearance, security screening, and documentation Hence, shippers, MRO companies, and airlines require logistics providers to comply with these regulations to ensure smooth and efficient movement of their shipments."
However, Kumar also noted that for the aerospace logistics industry to be successful, the business must be sustainable and not purely driven by the temporary surge.
"With multiple stakeholders involved in the supply chain, from order placement to the return loop, the incorporation of digital technologies can provide a seamless experience of an end-to-end supply chain network," he added.
Some of the digital technologies that he mentioned include improved visibility, artificial intelligence, advanced satellite technology, blockchain and immersive technologies.
Talking about the use of AI, he said, "Automating manual processes and minimising human error are the main goals of AI adoption in the aerospace industry. By identifying novel patterns and connections, AI, machine learning, and computer vision, among other AI-related technologies, offer insights into the data. This helps with several operations, including route optimization, asset utilization, and increasing fuel efficiency. As a result, the technology supports crucial judgement calls during autonomous flight operations."
Mehra and Roadcast are planning to launch a specialised platform for the demands of aerospace logistics companies and similar industries.
"Our platform was more built towards a planned supply chain. Everything is fixed or scheduled. For example, if today my warehouse will deliver to 10 facilities, that planning is already done six months in advance. But when you want to do real-time planning, like what will I do in the next three days or the next four days? For that, you need to accumulate a lot of data and predictive modules that will give the right result.
"We are working on these models so that our platform can be leveraged by these logistics partners or supply chains. We want to create a model by which companies can keep the supply chain lean, don't have to invest too much in inventory and they can practice just-in-time manufacturing processes. If they place an order the system should be intelligent enough to identify the nearest supplier with the lowest logistics cost and where they can keep the inventory," he added.
Thus, the Indian aerospace logistics industry is poised not only to scale but also to prepare itself to be more competitive with new technologies and advanced processes.
This article was originally published in Indian Transport & Logistics News' May-June 2023 issue.