44% of Indian firms to deploy logistics service delivery asset tracking solutions on cloud in next 3 years: HERE report
'APAC On The Move' report by HERE Technologies uncovers the latest pulse on the transport and logistics sector within the Asia Pacific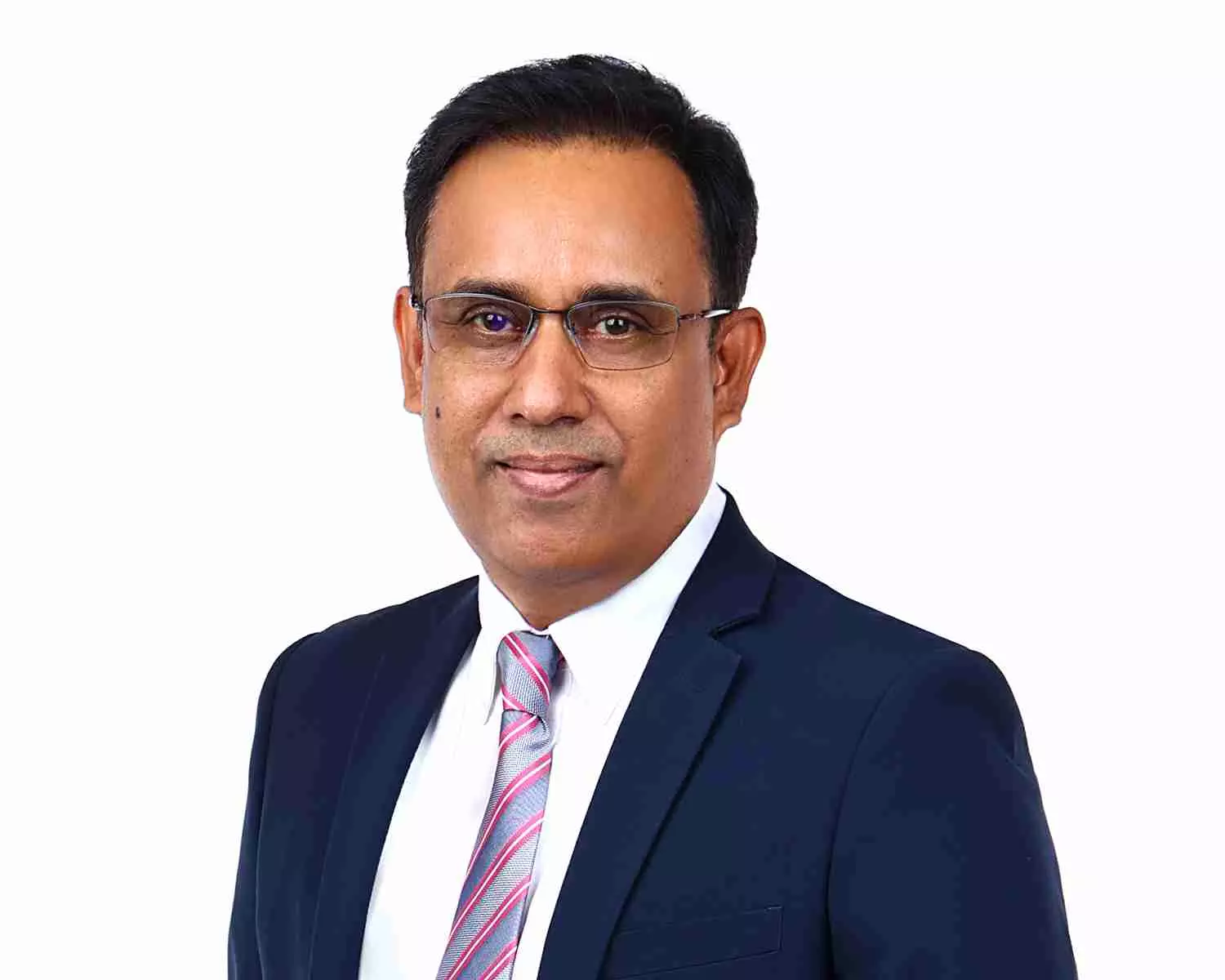 HERE Technologies, the leading location data and technology platform has recently published an inaugural study, 'APAC On The Move 2023', to provide insights from 1,300 transportation and logistics (T&L) business decision-makers across Asia-Pacific (APAC) including India, on the current technology trends and practices that are shaping supply chain, fleet, and logistics management.

The report contains insights from 1,300 transport and logistics business decision-makers across Asia Pacific. It serves as a guide to help businesses navigate current opportunities and challenges in supply chain, fleet, and logistics management.
The study deep dives into the adoption of technology in the transport and logistics industry in APAC. It highlights the current technology trends that are shaping up the supply chain, fleet, and logistics management in the region.
ITLN spoke exclusively with Abhijit Sengupta, Senior Director & Head of Business for Southeast Asia and India at HERE Technologies to glean some insights about the challenges and roadblocks faced by Indian companies in the adoption of technology to drive efficiencies in their processes.
1. Apart from IOT, what are some other technologies surveyed and used by Indian logistics companies that came up in the survey and their adoption rates? Indian logistics companies are increasingly turning to cloud-based solutions for asset tracking and shipment monitoring.
According to our study, 44% of companies plan to deploy logistics service delivery asset tracking solutions on the cloud in the next three years. Cloud platforms help integrate diverse solutions within existing ecosystems and offer scalability and flexibility. Additionally, some companies are also turning to on-premise solutions for asset tracking.
Looking ahead, logistics companies in India are planning to invest in a range of technologies to seize opportunities and create lasting competitive advantage. Apart from IoT, logistics players plan to invest in drones, cloud computing, blockchain, and predictive and big data analytics. These investments are aimed at improving operational efficiency, increasing revenue, and creating competitive advantage. Overall, Indian logistics companies are recognizing the need to invest in technology to stay competitive in an increasingly crowded market. By leveraging cloud-based solutions, and other emerging technologies like IoT, blockchain, and predictive analytics, logistics companies can streamline their operations, improve efficiency, and gain a strategic advantage over their competitors.
2. The release mentions that almost a quarter of logistics companies in India are planning to invest in drones (33%), cloud computing (31%), IoT, and blockchain (30%) for functions of competitive advantage (43%), improving operational efficiency (43%), and increase in revenue (40%). Could you shed some light on the cost of getting started with these technologies, as the release mentioned one of the major impediments for Indian logistics firms when it comes to implementing technology is 'knowing where to even begin'. Is the cost for implementing technology still a major challenge for Indian logistics firms? Where does the cost component feature in the Indian context when it comes to logistics firms?
The Indian logistics sector is highly fragmented, and logistics and supply chain costs currently constitute 13% to 14% of India's GDP. There is also inadequate infrastructure within the sector that impacts digital transformation and in turn logistics.
Despite recognizing the impact of implementing new technologies, 22% of Indian logistics firms surveyed struggle to select the right partners and suppliers to do so and 19% of them do not know where to start. When it comes to implementing logistics asset tracking and shipment monitoring solutions, 18% of Indian logistics firms highlighted the challenges to integrating with existing software and infrastructure as the no.1 barrier. This is followed by high connectivity costs (15%) and IoT hardware costs (14%).
From the challenges faced by Indian logistics companies, it's clear that there is a need for logistics providers to engage professional services to speed the implementation of in-house software development or off-the-shelf turnkey software or offload the entire effort to system integrators or location consulting boutiques to develop a bespoke solution. Solutions such as the HERE Platform unifies location datasets, which will turn out to be more cost-effective for logistics companies in the long run.
3. Could you give some e-commerce-specific insights found in the survey in the context of technology implementation or digitalization when it comes to Indian companies?
A report by Bain & Co. anticipates the Indian e-commerce industry to soar to $150 - $170 billion by 2027. As the industry continues to experience dramatic growth, it becomes crucial for e-commerce players to embrace digital transformation across the supply chain.
Seamless tracking of assets from the first mile till the final delivery is a herculean task and requires the implementation of advanced technologies across the supply chain. While the report does not touch upon e-commerce-specific insights, the findings do reveal the type of platform used by those tracking courier, express, parcel (CEP) – part of the e-commerce sector – in India.
● 39% of those tracking CEP are using web-based SaaS solution
● 36% are using a map-based solution with real-time location data
● 25% are using on-premise servers and computing infrastructure
From the findings, we know that the use of map-based solutions with real-time location data is catching up. The map-based platform provides logistics companies with the intelligence to make real-time decisions. It also plays an essential role in transforming business operations and services.
Logistics and supply chain management is a critical component of e-commerce operations in India, with companies investing in technologies like last-mile delivery tracking, warehouse management systems, and inventory management software to streamline operations and improve efficiency. These investments can help e-commerce companies offer faster delivery times, reduce costs, and improve customer satisfaction, which the study has identified as one of the key focus areas for logistics companies in the region.
Some other insights from the HERE report include:
49% of Indian logistics companies surveyed want to increase customer satisfaction when they purchase a logistics asset-tracking solution
43% of Indian logistics players believe adopting a mobile asset tracking solution enables end-to-end supply chain visibility
49% of Indian logistics companies want customers to have better end-to-end asset visibility and management when purchasing a shipment and cargo monitoring solution
33% of Indian logistics players plan to invest in drones, 31% in cloud computing, and 30% in Internet-of-Things and blockchain