Kale receives award letter for ACS from an Indian cargo airport on east coast
August 27, 2021: Amar More, chief executive officer of Kale Logistics Solutions, informed that they have received a letter of award from a large cargo marquee airport on the east coast of India for Kale's air cargo community system after going live at Bangalore International Airport and have signed for both community system as well as handling syst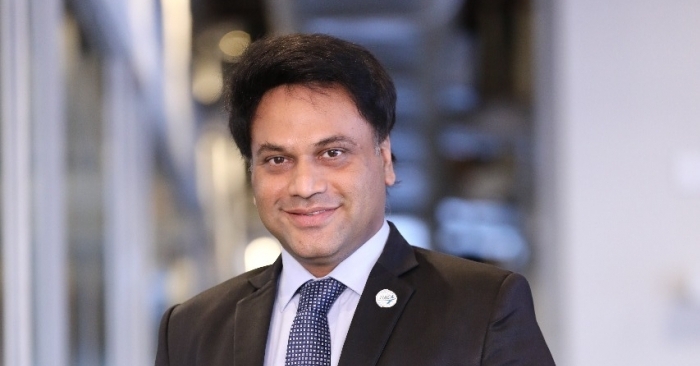 August 27, 2021: Amar More, chief executive officer of Kale Logistics Solutions, informed that they have received a letter of award from a large cargo marquee airport on the east coast of India for Kale's air cargo community system after going live at Bangalore International Airport and have signed for both community system as well as handling systems with Adani Airports.
He was talking to STAT Media Group editor Reji John in the latest episode of Logistics Tech Dialogues.
"I don't have to go after airports for cargo community systems, but it's the other way around. Because airports have realized that they need to set up these kinds of cargo communities and we are in discussions with about 40 plus airports and ports globally," he said.
He also noted that Kale is working with seven airport cargo communities on the east coast and three on the west coast of the United States. "The engagements are in progress so I'm not allowed to reveal those names," he added.
While talking about the increase in revenue, More noted that even though there was a spell of gloom everywhere due to the pandemic, it turned out to be a huge blessing in disguise for them. "Last year was one of the best sales years that we've ever had," he said.
"We thought that this is going to be a bad year but we ended up doing 25 percent better than last year. Our last five years CAGR has been 50 percent, but this year we will be doubling our turnover so this year the rate is going to be 100 percent," he added.
He also delved deep into other technological solutions offered by Kale Logistics Solutions and developments across continents.
"We are working with Dnata to create the next generation air cargo community platform for Dubai. We are looking at rolling this out over the next couple of years. So we will have the first few modules delivered to the platform by June next year. In Africa, Mozambique is where we have set up an ACS platform. In Kenya, we implemented our cargo handling systems. With our port community system, we are working in Africa, Thailand and we did some proof of concepts in Southeast Asia," he said.
"For our freight forwarding system, because we focus on small to medium scale freight forwarders, we get about five to six customers every month. We got customers in Saudi Arabia, Hong Kong and Europe, especially Spain. Since these communities have become a breeding ground for buying and selling logistics services, we have logistics e-marketplaces coming up. We have signed up with Private Sector Foundation Uganda for creating a logistics e-marketplace there. The e-marketplace is going to be part of our community platforms as we go along," he added.
More also informed that they also played around with drones along with their cargo handling system implemented at Delhi International Airport with Celebi.
"We evaluated two use cases there. One was drones to ensure security within the warehouse and it monitors if there's any pilferage or anything wrong happening there. And the second use case was inventory management. So the drones could actually do inventory management," he said.
Watch the Logistics Tech Dialogues episode with Amar More