India will be short of vital goods if we are not allowed to move: logistics firms
April 1, 2020: Since there are disruptions and shortage of manpower, logistics companies across the country are warning an unprecedented shortage of essential goods including grocery, food, FMCG and medical items if they are not allowed to operate as under normal conditions.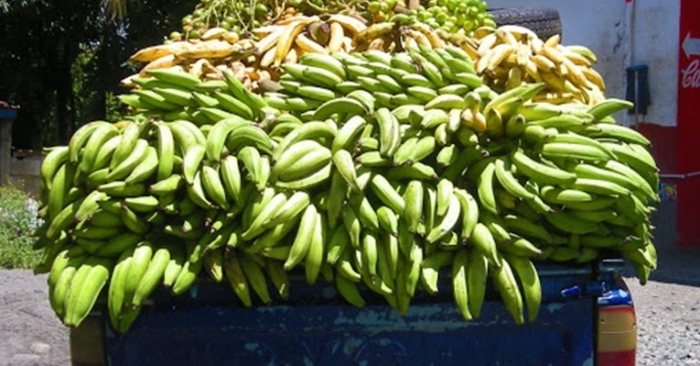 April 1, 2020: Since there are disruptions and shortage of manpower, logistics companies across the country are warning an unprecedented shortage of essential goods including grocery, food, FMCG and medical items if they are not allowed to operate as under normal conditions.
Sunil Nair, chief executive officer, Snowman Logistics said "There is a possibility of inventory shrinkage if inbound material movements are stopped at the state borders. This will empty the food distribution network and thus create stock out at retail outlets."
Nishith Rastogi, co-founder & CEO, Locus said "Companies having their own manufacturing plants with limited external dependence in terms of exports will be able to navigate better in these times. Trucks with high-value assets halted due to intra-city border restrictions may lead to a dip in product availability if companies are not agile enough to fix their source of supply.
Varun Chaudhary, executive director, CG Corp Global, an FMCG manufacturer, stated, "We are putting all our efforts to resume production and maintain a steady supply of goods all over India. We are in constant touch with concerned authorities in different states to get the required permission for movement of our products as we are facing difficulties on the ground for transportation of our products like many other FMCG companies."
21-day lockdown and govt response to logistics
In the wake of rapidly spreading Covid-19 pandemic across the globe, Prime Minister Narendra Modi announced a 21-day complete lockdown in the country through his 8 pm address to the nation on March 24, 2020. Though the drastic measure would help India stop the cycle of infection by keeping people inside their homes, the lockdown came within just four hours gap has also put a halt to all business, manufacturing and movement of goods across the country.
The ministry of home affairs later stepped in and allowed the movement of essential goods and took measures to keep supply chain operating. But the damage was already done as delivery vehicles are stopped at many interstate and intercity borders and many e-commerce companies had to completely or partially shut down their operations.
High demand vs disrupted supply chain
Logistics companies are now reporting continued disruption in the supply chain, shortage of manpower, drivers, while there is a strong but unpredictable and fluctuating demand particularly for grocery and other essential items.
Sunil Nair of Snowman Logistics said "Demand has been increasing since the shops remain open for limited hours, where the consumers are trying to stock up as much as possible so that they don't have to step out frequently. Home delivery business has increased in the lockdown period. All of our home delivery and QSR clients are ensuring that they execute as many orders as possible so that people need not step out for food and remain at home."
Nishith Rastogi of Locus said "There is an added pressure on most E-grocery, E-commerce, and food distribution companies to meet the essential goods demand of consumers in these testing times. There are restrictions on the free movement of inventory and demand fluctuations are hard to predict. Order volumes have increased by 3-5x, while companies are operating at 40-60% capacity. This leads to an increase in transaction time (~20-25% reduction in SLA compliance) and impacts driver efficiency."
Nair said "Following are the challenges which we are facing –
i. Workmen shortage: Most of the employed workforce is not available. It appears that they have not got the importance right, in serving the community and the accountability that an essential service sector has. We are working on it.
ii. Communication clarity about the interstate movement of goods: Government has permitted the interstate transportation of goods but still we are facing difficulties at the ground level in permitting the vehicle inside the state, hence hindering the delivery."
A new world with completely different consumer behaviour emerging
Logistics companies are also finding and predicting a few trends happening on the ground in this challenging environment. While e-commerce and fashion are going down and will destroy certain markets, grocery demands are up online and more people may continue to buy them even after the pandemic is over. Contactless deliveries are the new norm and cashless transactions are reporting higher traffic. In other words, we will be coming out from the Covid-19 pandemic to a new world with consumer behaviour changed forever.
"The new age economy is quite demanding, and those who can adapt to the current scenarios faster will survive. Ecommerce/fashion retail deliveries will continue to decline as essential goods demand surges. Contactless deliveries and cashless transactions will continue to increase. This lockdown period might very well be the time when consumer behaviour changes and shifts towards online buying. Consumers have now started to depend on these players for their essentials and might continue to use them for the same in the times to come," said Rastogi.

"Currently, grocery, food, meat, and other essential goods continue to be in high demand. Contradictorily, E-commerce/fashion retail deliveries have gone down by 80-90%, and we see a steep decline in other online services such as eye checkup/ blood tests. Pharmacy services are witnessing a dip and catering to 20% order volume in comparison to usual. However, we believe that this situation is conditioning consumers to change their buying habits. It wouldn't be a surprise if a lot more users will use online shopping for buying everything under the sun, going forward. E-commerce players will continue to serve them, and technology will act as a huge differentiator," he continued.
Technology is emerging as the differentiator
The spreading of Covid-19 pandemic is bad for all kinds of business but there is at least one group who prove their worth right now: the technology companies. Various supply chain platform developers are coming out with solutions to enable route optimization, contactless deliveries, avoiding digital signatures or virtually controlling moving trucks.
Rastogi said "Having an efficient supply chain is crucial now, more than ever, and having the technology to automate decision-making processes helps eliminate gaps while considering multiple constraints. This ensures that companies focus on execution and not worry about decision-making, thereby making the process efficient, and giving businesses confidence."
Nair said "In times like these a cold chain is important since it is holding the buffer stock of perishables. Right now where there is a lockdown, all the shops and retailers are dependent on the previously stored inventory. This inventory will not last. Thus, movement from source to the cold storages (even when it is from other states), need to be allowed immediately."