Çelebi Airport Services gets ground handling license at Bengaluru Airport 
June 8, 2018: Çelebi Airport Services, a global service provider in ground handling services has announced that it has been awarded the ground handling license by Bengaluru International Airport Limited (BIAL). The contract was won by Çelebi Airport Services on the basis of a highly competitive bidding process which saw multiple global ground handl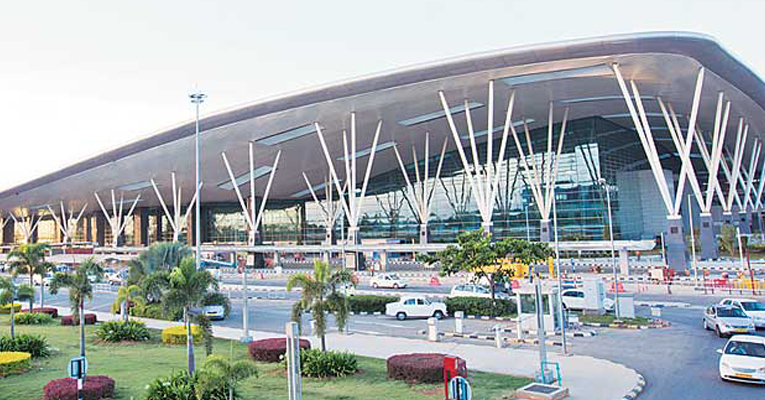 June 8, 2018: Çelebi Airport Services, a global service provider in ground handling services has announced that it has been awarded the ground handling license by Bengaluru International Airport Limited (BIAL). The contract was won by Çelebi Airport Services on the basis of a highly competitive bidding process which saw multiple global ground handling players participate. Under the 10 year concession, slated to commence from August 2018, Çelebi Airport Services will provide state of the art ground handling services to further enhance the customer experience at BIAL.

BIAL has been at the forefront of adoption of technology to introduce airport friendly initiatives with the specific aim of enhancing customer services at the airport. With this partnership, Çelebi will introduce global standards of ground handling services to offer modern & state of the art passenger and aircraft handling at BIAL. One of the key focus areas for Çelebi would be to ensure safe, efficient, customer friendly and environment friendly provisions by capitalising on its global expertise. The company plans to invest $7-9 million in this airport.
Sharing his views on the development, Murali Ramachandran, CEO - India, Çelebi Aviation Holding Inc., said, "This partnership is an important step towards strengthening our presence and commitment in the India market and comes on the occasion of the 10th anniversary of our India operations. We are focused on expanding our footprint within the country and stand committed to catalysing the growth story of the Indian aviation sector. India is a key market, well set for a major growth path and Çelebi is well positioned to contribute, support and play a meaningful role in this change process."
Kempegowda International Airport is the largest airport in southern India, and the third largest in the country.
With a legacy of 60 years since its inception and 10 years journey in India, Çelebi already has a strong presence in the India market and is providing ground handling services in the key gateways of Mumbai and Delhi. The company also has operations in Cochin, Ahmedabad and was recently awarded the license by Kannur International Airport which is slated to start operations later this year.