FROM MAGAZINE: Building logistics competencies for India's pharma exports
Over the last 30 years, India's pharmaceutical industry has evolved from being almost non-existent to becoming a world leader in the production of high quality generic drugs. At the same time, medical science and medical technology have also advanced leaps and bounds with drugs becoming more sensitive than ever before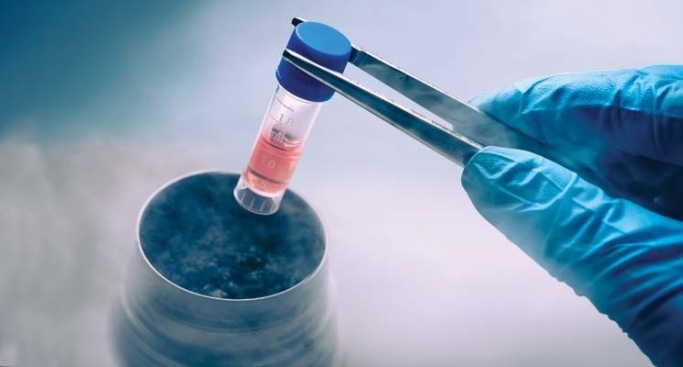 Over the last 30 years, India's pharmaceutical industry has evolved from being almost non-existent to becoming a world leader in the production of high quality generic drugs. At the same time, medical science and medical technology have also advanced leaps and bounds with drugs becoming more sensitive than ever before. To counteract this complexity and create worldwide quality standards, Indian pharma players in tandem with their logistics counterparts are trying to ace cold chain standards by connecting quality with technology.
By 2030, India's pharmaceutical industry is aiming at doubling its global market share (by value) from the current 3.6 percent to about 7 percent. India's pharmaceutical exports rose 11 per cent to $19.2 billion in 2018-19, mainly driven by higher demand in regions such as North America and Europe, as per recent data published by the Commerce Ministry. The pharma exports in 2017-18 stood at $17.3 billion and $16.7 billion in the previous fiscal. The country is now looking at tapping uncharted territories like China and Japan, developing technology platforms and next-gen APIs.
As the country gets ready to become a global hub for pharmaceuticals, massive investments are going into cold chain and logistics. On the other hand, pharma companies are seeing massively increased pressures on KPIs and supply chain stability due to changing delivery models and physical and digital threats. The stakes are too high, and there is now absolutely no room for error in the temperature controlled supply chain and logistics. Every stakeholder within the supply chain, both senior and junior, is stepping up its game to deliver patient-centric and cost-effective services.
Historically, the pharmaceutical industry was never a big consumer of cold chain logistics. This was because a majority of drugs did not need to be stored or transported in ambient temperatures. But ever since large molecule biologics and personalised medicines have been introduced, the pharmaceutical supply chain is constantly demanding newer technologies and better products for transportation as these require both temperature and time-controlled distribution.
The market share of biologics, or biopharmaceuticals, is growing rapidly over the globe and is expected to account for up to 28 percent of the global pharmaceutical market by 2020. While traditional drugs are generally stable and have a long shelf life, biologics – such as blood products, vaccines, and therapeutic compounds to treat various conditions – are more sensitive to varying temperatures and other types of exposure. Logistics providers wanting to capture a share of the growing market have already begun increasing their cold chain capacity.
"There is an ongoing increase in global demand for temperature controlled packaging solutions, in particular in the high-end segment like active/electric containers. This is mainly driven by stronger global regulations and by the fact that almost all new pharmaceuticals are biotech and temperature sensitive," observes Andreas Seitz, general manager, DoKaSch Temperature Solutions. The company's innovative product - the Opticooler container - provides reliable transport solutions for temperature sensitive shipments across different climate regions and during adverse weather conditions. As production sites for high value/high risk pharmaceuticals are located mainly in Europe and North America, DoKaSch's container flow originated there. But of late, the company is seeing increasing demand in India and is expanding its presence here.
"The focus is – beside a particular safe and in-time transport – always to keep the cargo within the requested temperature range, over the entire transport from the production facility to the final consignee. Under any circumstances and environmental conditions! There are two main challenges: The packaging solutions must be able to keep the requested temperature with its specific technology extremely reliable over the transport, no matter how long it takes, and all partners who are involved in the transport, like airlines, forwarders, trucker, handling agents, warehouse operators, etc. must follow the procedures/SOPs," added Seitz.
Envirotainer, a global player for cold chain solutions for air transport of pharmaceuticals, is also expanding its network of stations supporting its state-of-the-art e-technology containers, namely the RKN e1 and RAP e2, by adding Mumbai to the list. Mumbai is the 32nd station in the Envirotainer network to carry the flagship RAP e2 solution, one of the most advanced temperature-controlled air cargo containers. Recognizing the need for secure temperature-controlled airfreight solutions, Envirotainer has been expanding its sales offering in Asia-Pacific over the past years, investing in both service capabilities and an agile network model.
In June this year, Envirotainer launched a new data service, Insight Report, and an online ordering platform called One Portal. While the Insight Report records crucial shipment data and delivers it within 48 hours post completion of the shipment, One Portal provides customers full access to an entire suite of data sharing capabilities.
"The One Portal and Insight Report are the latest initiatives in our continuous improvement program to enhance a seamless and transparent customer experience to facilitate stakeholders in the temperature control pharma supply chain," said Stephen Maietta, head of market development, Envirotainer.
With the latest upgrade, One Portal offers its customers access to all order data and access to services like the Technology Transfer Package (TTP), "which simplifies the process of qualifying a shipping solution, access online services such as dry-ice calculation and make use of our partner co-marketing library for lead-generating activities," explained Maietta. "We have observed increased efficiencies with the choice of a self-service offer which complements the direct support from the operations and commercial teams," he added.
Explaining the significance of the Insight Report, Maietta added, "The Insight Report increases the customers' visibility to their cold chain which helps identify any weak points where all parties can work proactively to minimize temperature deviations through process reviews or audits, training and education. This data can be used to improve service performance which will further protect product quality and ultimately patient safety."
This year, GVK-led Mumbai International Airport Limited (MIAL) became the first airport in India and third in Asia to receive the IATA CEIV Pharma certification. The airport is now set to launch the country's largest temperature-controlled solution for the transport of pharmaceuticals on the tarmac region built by Cargo Service Center (CSC). This facility will include a fully temperature-controlled independent facility with a storage capacity of 300 tonnes of pharma at any given time. It will have the capacity to handle a throughput of 14,000 tonnes per month, with six freezer chambers of 2 to 8° celsius and one of -5° celsius. CSC currently runs pharma zones for export consignments at Mumbai, Delhi and Ahmedabad.
"The CSC terminal in Mumbai is declared as The Pharma Excellence Center and will become the hub of pharma activity. Once a month, industry hands will get together with members from the pharma fraternity to discuss their research, new deliveries, new trials, new technology, new machinery, new ways of packaging and training. CSC has a unique opportunity of being a neutral play to bring all pharma companies on a single table with the aim to enhance the quality of Indian pharma for the global market," said Tushar Jani, chairman, Cargo Service Centre. Mumbai airport's (MIAL) partnership with various prominent airports such as Amsterdam, Brussels and Miami is also expected to boost India's pharma exports.
Meanwhile, in a bid to promote pharma business in Hyderabad, GMR Hyderabad International Airport (GHIAL) is working towards developing a full-fledged pharmaceutical value chain logistics at the airport. It is also looking at doubling the airport's cargo capacity. In Hyderabad, 60 per cent
of the cargo exports comprise pharma products.
Speaking at Pharmerging Expo event earlier this year, SGK Kishore, CEO, GHIAL said, "In the coming years, we are looking at developing a full-fledged pharmaceutical value chain logistics getting developed at RGI Airport. Meanwhile, existing capacity is all set to get doubled." According to GMR, the current terminal handling 1,50,000 tonnes of cargo annually will be expanded to handle double the capacity. "We have come out with comprehensive master plan to ensure that the facility gets expanded," he said. GMR is also looking at exploring blockchain technology 'to make data available in real time' throughout the pharma cargo chain.
Raising awareness and adaptability in the pharma supply chain will remain a constant endeavour. In order to keep up with drug product innovation, a growing middle class with access to healthcare, underdeveloped and underserved markets and changing climate conditions, the pharma supply chain will be constantly challenged to achieve more efficiency and quality.
The pharma air cargo sector has not kept up with the pharmaceutical industry's expectations, however, notable strides are being made, observes Envirotainer's Maietta. "Consider the innovation across data devices, digitalization, IoT, packaging systems and progress of CEIV certified airport communities dedicated to lead and develop effective pharmaceutical handling, to name a few examples. The pharma supply chain stakeholders are clearly invested and focused on providing quality and reliable service which includes embracing best-in-class technology," he added.
The fate of millions of patients and billions of dollars thus rests on the pharma industry's ability to partner with logistics players and master the complex supply chains that underpin the development of advanced therapies. As these and other therapies evolve, seasoned industry players need to continuously collaborate to respond to the needs of this complex and ever-changing industry.

This story was originally published in Indian Transport & Logistics News' September - October 2019 issue.