UPS announces second airport gateway at BIAL, set to give a fillip to Indian industry
UPS is doubling its flight rotations and airport gateway capacity for India. The new intercontinental flight strengthens trade between businesses in India, Asia, Europe and the rest of the world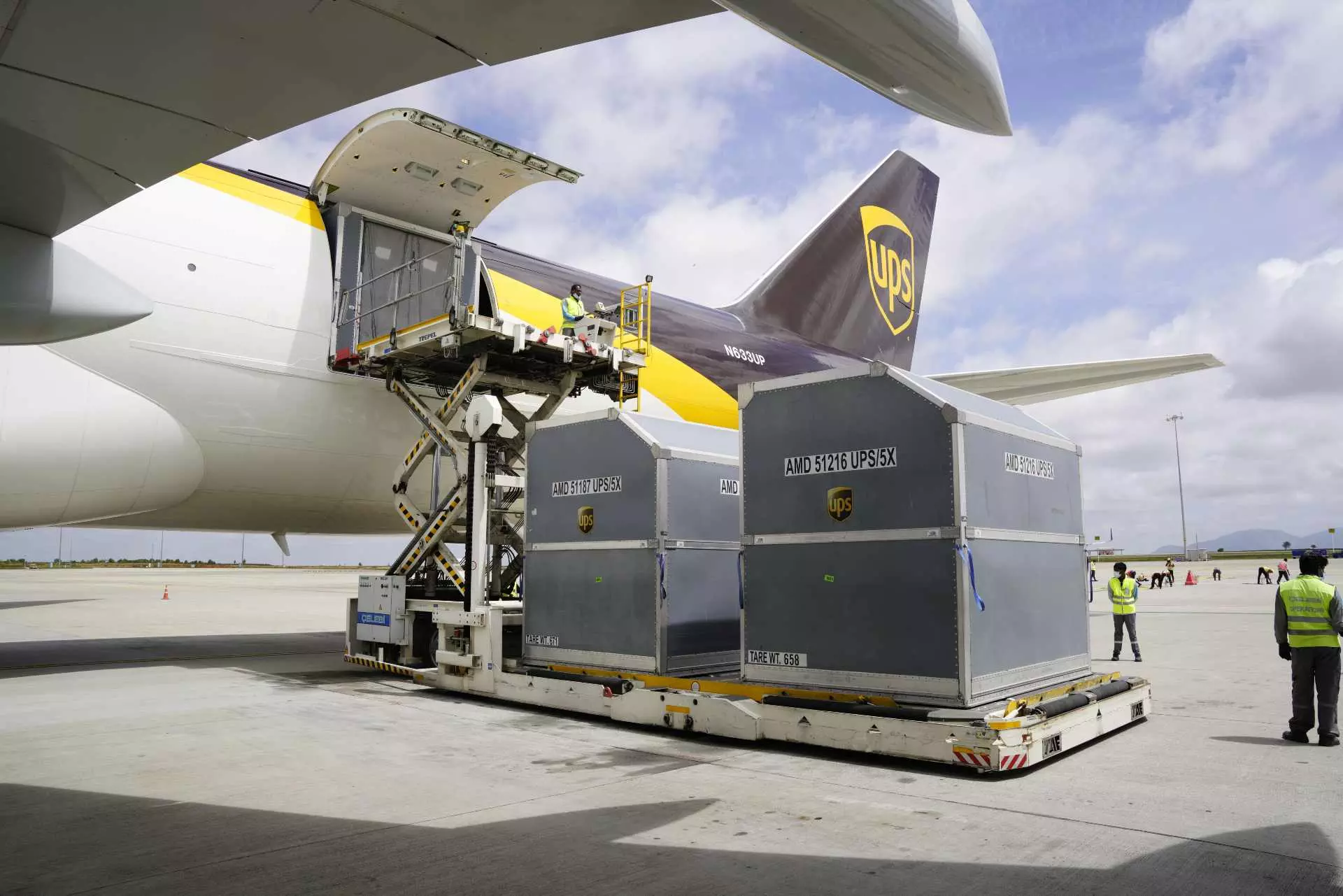 UPS has today announced an expansion of its global smart logistics network with a new airport gateway facility in India at Kempegowda International Airport, Bengaluru (BLR). With this added capacity, a new Boeing 747-8 flight will now be able to further connect its customers in India with more international trade opportunities in Asia, Europe, and the Americas.
Deepak Shrivastava, UPS Managing Director for the Indian subcontinent. "According to India's Ministry of Commerce and Industry, for the first time, in the financial year 2022, exports have surpassed $400 billion, demonstrating the strength of India's supply chains and the resilience of its small businesses. We are here to support that growth."
This is UPS's second dedicated airport gateway facility in India after opening its Delhi airport gateway in 2020 and another example of how UPS is empowering local businesses to grow, expand to new markets and compete globally. The Bengaluru facility will provide in-house customs clearance and serve as a cross-border trade link for southern India, giving customers an extended pick-up time of up to two hours, while strengthening supply chains for cross-border trade.
"We look forward to welcoming UPS's 747-8 aircraft, further connecting Bengaluru to the world," said Satyaki Raghunath, Chief Strategy & Development Officer at Bangalore International Airport Ltd. "Our airport is on track to become a world-class cargo hub powered by leading global logistics provider like UPS, who are meeting the exponential growth of e-commerce and boosting trade for businesses in southern India."
With the new flight scheduled to pass through BLR five times a week, and with six weekly flights coming into Delhi, the opening of the Bengaluru gateway almost doubles the number of flight rotations for UPS in India. The 747-8 is the largest aircraft in the UPS fleet, which means more capacity with a payload of 307,000 pounds, translating to lower emissions with fewer flights needed. By using owned aircraft, UPS also gives businesses the peace of mind they need when dealing with supply chain complexity.
Big gains for the export market
Shrivastava told the Indian Transport & Logistics News (ITLN) that there are industry clusters and markets in India which will be immediately seeing the positive benefits of this new gateway.
He said, "This Bengaluru gateway now connects east to west. The Indian government's aspiration is to do $ 2 trillion in terms of export of goods and services, so there is a focus on exports. Our customers had been asking for a very agile and robust network that is not limited only to one-way traffic. A lot of raw materials for all these industry clusters in India come from the eastern part of the world which is from China, Hong Kong, Singapore, and Taiwan. So there is efficiency on imports through this gateway and then you are giving a very strong agile network into Europe. This connection from Bengaluru feeds directly into the European Gateway hub which is in Cologne and that's the way you connect the exports into the Europe market and further from Cologne into Louisville. This network will be giving access to markets like North America Latin America and Canada. So there is a very strong network helping one to be efficient in terms of inbound movements and also in ensuring that your quality products can reach western markets. So that's the way these new and strategic investments are going to support the trade both from the export/import perspective."
"The plan is for this airport gateway will be to bring value in terms of extended pick-up, and cut-off time. This way exporters can do more because there is a window of an additional two hours for them to hand over the cargo to us. There is a very efficient, in-house customs clearance system which means that the experience of the exporter, as well as the consignee in terms of the end-to-end supply chain, will be immensely improved, which is a great value proposition to the industrial clusters and trade. These two UPS gateways are going to complement the western markets heavily as well," Shrivastava added.
The UPS air network features a fleet of almost 600 aircraft delivering to over 220 countries and territories around the world. This is the third year in a row that UPS has introduced new flights into its network, after services to and from Hanoi and Ho Chi Minh City in 2020, and to and from Osaka Kansai, to and from New Delhi and Cologne and Naples/Milan and Cologne in 2021.
Ismet Demirel - Director of Transportation for India, Middle East & Africa told ITLN, "The reason we invested in Bengaluru is that it was a strategic point for us. If you look at the south of India with all its industries, then this was a need and a demand. So all the export volumes out of APAC and India will connect to Cologne and from there it will connect to Latin America, Canada, and to the US. Bengaluru flights will come in from the East like from China, Shenzhen, Bangkok, and Thailand and it will bring exports into India. Meanwhile, exports out of India will go to the UPS hub in Cologne, which is our biggest European hub that connects to the rest of the world."