Air India considers using passenger cabins of grounded flights to move cargo
March 28, 2020: Air India is examining the possibility of transforming its parked passenger flights into freighters by using the passenger cabins to carry air freight.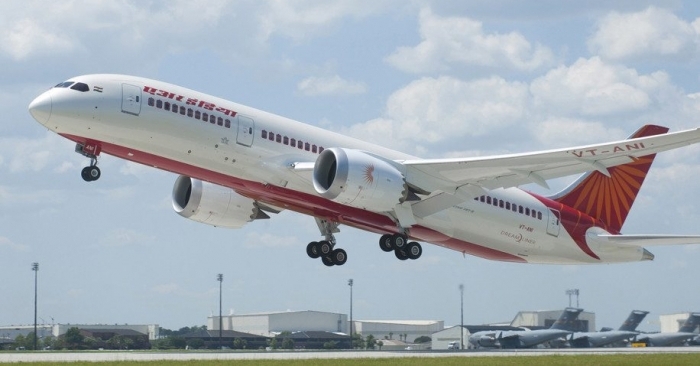 March 28, 2020: Air India is examining the possibility of transforming its parked passenger flights into freighters by using the passenger cabins to carry air freight, though the government-owned airline is already flying these flights to carry essential and medical goods using belly space.
On Friday, India has extended its ban on all domestic and international passenger flights till April 14 as to fight against the spreading of Covid-19 pandemic.
This is in line with many other airlines around the world like Lufthansa, Austrian, China Eastern and LATAM which are already using their grounded aircraft as freighters utilizing both belly space and passenger cabins, though such a move in India needs the approval of the Directorate General of Civil Aviation (DGCA).
Nirbhik Narang, executive director, cargo, Air India, said "We are considering and the expert team is examining the feasibility of using our fleet of passenger flights as cargo-only freighters which is very much in demand right now. This may also require removing the seating arrangements or applying for approval from the DGCA."
"Meanwhile Air India is using the belly space of its fleet of passenger aircraft as charters for supplying essential goods and medical items to each corner of the country. For example, on Thursday we flew the Boeing 787 Dreamliner from Mumbai to Delhi and on Friday we had it flying from Delhi to Aizawl, capital of Mizoram, from there to Kolkata, to Hyderabad and then back to Delhi, all carrying essential and medical items to fight against Covid-19," he said.
The 3rd batch of air cargo carried essential items from Delhi to Pune and ICMR kits from Pune to Patna. Thereafter, testing kits were delivered in Delhi aboard the return flight from Patna. MoCA appreciates the contributions of all stakeholders. @ushapadhee1996 @airindian @aai pic.twitter.com/3Ywi3btz9z

— MoCA_GoI (@MoCA_GoI) March 27, 2020
Airlines flying charters using belly space
Many Indian airlines are also using or planning to use chartered flights with belly space to move essential and medical goods inside and outside the country. SpiceJet is flying all its five freighters and also some of its passenger flights, while GoAir has expressed its willingness to participate in emergency services by writing a letter to the ministry of civil aviation.
Emirates, Etihad Airways and Qatar Airways are among foreign airlines who also want to fly their grounded airlines with cargo in belly space to Indian destinations, while also considering using passenger cabins with subject to approval.
Boeing's message
With more and more global airlines deploying their parked wide-body passenger aircraft for cargo-only flights to provide capacity for vital supplies as a result of Covid-19 pandemic, plane maker Boeing has issued a multi-operator message (MOM) for passenger airplane carriage of cargo.
If airlines seek to carry cargo on passenger seats, Boeing recommends ensuring compliance with any regulatory restrictions that include cargo type, fire suppression and smoke detection.
Civil aviation ministry's air cargo group
On March 27, ministry of civil aviation has set up an air cargo management group with resident commissioners of states and union territories to ensure the smooth flow of air freight and essential commodities across the country during Covid-19 pandemic.