FROM MAGAZINE - Women in logistics: Breaking barriers
Gender diversity in an organisation is being viewed as a building block for success. Logistics companies are facilitating the inclusion and retention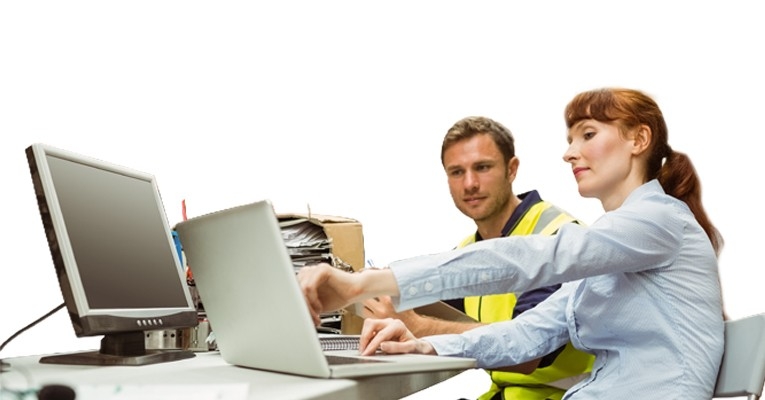 Gender diversity in an organisation is being viewed as a building block for success. Logistics companies are facilitating the inclusion and retention of women through mentoring, training and awareness initiatives. All of them have policies in place to make it conducive for women. The industry is realising the potential of gender balanced teams due to its positive impact on performance that also finds validation in numerous studies.
Nahida Jafferi
Traditionally, the male dominated supply chain logistics industry was associated with heavy lifting work (not considered a women's forte), where people got an entry-level job and worked their way up. Now supply chain courses at institutes help people start at managerial level. With automation and technology on the rise, it is not about physical work anymore. Moreover, supply chain salaries are going up tremendously because companies are realising the gains the segment brings to business.The logistics sector is in need of more manpower. On the sidelines of Air Cargo India 2018, Vandana Aggarwal, Economic Adviser, Ministry of Civil Aviation, said that the government is committed to making logistics an industry and increase jobs in the sector from 22 million to 40 million by 2020. In 2015, a report by National Skill Development Corporation (NSDC) showed that India's Transportation, Logistics, Warehousing and Packaging sector will need to employ more than 28.4 million employees by 2022. Around six to seven years ago, men occupied on an average 96 percent jobs in the sector. Today, the number of women in logistics has gone up to 20 percent. In developed countries the percentage of women is higher. Gender diversity is getting a conscious push in the industry as companies realise that gender balanced teams offer better work results.

While there are women being hired in various organisations, they hit a glass ceiling that does not allow them to rise beyond mid-level employees. But, is the glass ceiling slowly seeing cracks? It surely is at DP World that is promoting gender inclusion as a policy, wherein a growing number of women are welcomed and awarded leadership roles.
Interestingly, a McKinsey Global Institute report finds that advancing women's equality can add $12 trillion to global GDP by 2025. The industry seems to be getting there. While commenting on gender inclusiveness in the industry, Saloni Agrawal Chokhani, Head - Freight Forwarding, Nagarkot Forwarders, cited, "In my daily work life, I come across women from various divisions and at every management level who are quite endearing, enthusiastic and hold achievements of their own. "At Nagarkot, the All India Sea & Air freight forwarding division comprises 75 percent women generating 40 percent of the turnover for the company. That is a significant contribution that underlines the potential of women.
Some studies relate the presence of women in C-Suite to better financial performance. However, Tulsi Mirchandaney, MD, Blue Dart Aviation, believes that essential attributes of leadership and success are not confined to gender. The industry resonates with her view. She also highlighted, "In my interaction with various women over the years, I have found that women are responsive, efficient multi-taskers, good communicators, team players and solution finders. In a dynamic environment where events regularly call for speedy decision-making, responsiveness and practical solutions, these are valuable attributes."
There are fewer women due to the lack of awareness about the industry, the failure to balance home and work, and corporate culture. Dr Sharmila Amin, Managing Director, South Asia-India, Bertling Logistics India Pvt Ltd., informed, "With regard to Bertling that is a specialised Project / Oil & Gas Co. in the logistics business, the percentage of women wanting to work or even handle these kind of jobs are far less compared to other services in the logistics industry."
In her initial days in the industry, Amin used to be the only women at meetings and wondered if it would be a regular occurrence. But she sees an encouraging sign. "Being in the logistics business for 28 years now, I have seen a huge change in acceptance of women and some are also holding top positions. Bertling has worked on its market and employment strategies to attract and retain talented women employees. A good education in logistics or operations and a mentor, will help women chart a successful career path," remarked Amin.
When asked about India's share in Bertling's overall business, Amin stated, "India's current contributions to Bertling Group's revenue is increasing year-on-year. By 2020, we will be one of the largest of Bertling offices worldwide."
The players also consider promoting the scope of opportunities as imperative to attract the right talent. Moreover, a conscious effort in hiring women is essential to ensure gender parity. The work opportunities within the industry that women could be drawn to include customer service, transportation, engineering, supply chain analysis, operations, purchase, warehousing, materials handling, ramp handling, strategy management, inventory control and forecasting.
Industry Initiatives
The logistics industry players have started taking proactive steps to alleviate gender issues at workplace. DP World, a container terminal operator and a leading enabler of global trade,facilitated the inclusion of women with creating a talent pipeline at the entry level, and recruiting girls in operational areas like gate staff and engineering. "We have established a women Board of Directors to drive the agenda of diversity. In India, DP World has successfully seen a 30 percent increase in the female headcount over the last three years," said DP World in an email statement.
The terminal operator has partnered with the Narottam Morarjee Institute of Shipping to sponsor and educate women who are interested in undertaking a leading role in the industry. In addition, DP World organises mentoring and awareness programmes in collaboration with Women's International Shipping & Trading Association (WISTA) to shed light on the diverse growth opportunities available in this sector.
BlueDart Aviation conducted awareness programmes in schools incollaboration with Airport Authority of India-Chennai, over the last two years. They introduced school children to the functions in logistics industry to help them know about more career paths. "The kids were amazed at the number of women that play important roles in various facets of our industry, and they serve as an inspiration to our next generation," informed Mirchandaney.
Blue Dart Aviation has women spanning roles in engineering and maintenance, materials/aircraft inventory, technical services and administration, among other functions. "Companies like ours have policies in place to try to create an environment of meritocracy to ensure equal opportunity and treatment, to prevent sexual harassment in the workplace, and to propagate policies like maternity/paternity leave, amongst others. Training and development is also high on our agenda," stated Mirchandaney.
Often the biggest challenge has been the extra working hours and the ability of women to balance a top career with parenting. Conducive working arrangement, proper training go a long way in retaining women and helping them climb up the ladder.
CMA CGM, a French worldwide shipping company, conducts various skill development and training programmes across various levels to make its women workforce more skilful and strong. It has 43 percent women in its workforce where some manage key profiles. Audrey Dolhen, managing director, CMA CGM-India, said, "CMA CGM is proud to have more than 12,000 women working across various divisions representing the shipping & logistics industry. In India, women represent approx. 20 percent of the total workforce and is expected to witness a 5-6 percent increase by the end of 2018."
"The shipping group also hires many lady officers," informs Dolhen."The chief engineer on-board the group's latest flagship, the CMA CGM ANTOINE DE SAINT EXUPERY, that is en-route to Europe on its inaugural voyage, is a woman."
CMA CGM has many awareness initiatives and is now taking to the digital medium that has the maximum reach.Dolhen enthused,"On the occasion of International Women's Day, we are inviting every women employee at CMA CGM to take pictures and share them on online social networks using the #WEARESHIPPING hashtag. This shall showcase to the world that shipping and logistics is not a male-only industry."
Promoting Role Models
The likes of Dr Malini Shankar, Director General Shipping, Capt Radhika Menon, first woman captain of the Indian Navy, Tulsi Mirchandaney, MD of India's first cargo airline, are inspirations for the young to achieve similar feats in their careers.
Mirchandaney played an instrumental role in the preparation and successful launch of India's first and, till date, only domestic cargo airline. "We created history and changed policy in an aviation environment that was, and still is, heavily skewed towards the passenger airline segment."
Unsurprisingly, for years Mirchandaney was the sole woman representative of Blue Dart at various meetings and conferences. "It is heartening to see the positive changes and so many more women playing an active part across the various functions of our industry," she added.
Another striking personality who is breaking barriers in the industry is Manju Dhawan who left her lucrative job at Blue Dart Express along with three of her colleagues to establish Ecom Express, a logistics company dedicated to the e-commerce sector. Dhawan holds three decades of experience in supply chain, and was recently bestowed with the 'Woman Supply chain icon of the year' award in 2017. Her company targets covering over 20000 Indian pin codes, up from the current 17000, in next three years, inching closer to match the unmatched network capability of 26000+ at India Post.
Dhawan recalled, "Working in the express and logistics industry during the initial years itself was a really formative experience. Ever since I have been a part of this industry, challenges of dealing with transporters and customers have never held me back. I believe hard work and right attitude are the ultimate qualities which take one ahead in life and in career."
Ecom Express corporate culture considers diversity and gender inclusion as key strategic areas to help it become the best logistics solutions provider for the e-commerce industry.The company is also hiring women in leadership roles. Women account for 8 percent of their back office jobs. Ecom Express clientele includes most of the ecommerce firms in India, namely, Jabong, Shopclues, Limeroad, Shopper STOP, Naaptol, HomeShop18, amongst others.
"It is noteworthy that we have not only hired women in the support but there are great examples within the system where women have been assigned ground operational roles, from a female Cluster Head in Tinsukia district of Assam, to women in-charge of distribution centres in Sonepat (Haryana) and Kolkata (West Bengal), to a State Manager in Jharkhand who made it to the top after working as a Customer Sales Executive for two years with the company," informed Dhawan.
The striking part is that Ecom Express has built a team of delivery associates comprising women in the North East who handle all the functions of a delivery centre, along with delivering packages. Similarly, Even Cargo- an ecommerce delivery company, founded by social entrepreneur Yogesh Kumar, has only women delivering packages of its clients that include Vajor, Clovia and Flyrobe, among others, in Delhi. The idea behind the social enterprise was to empower women and remove the perception of women as a species in danger.
The growth of women in the sector can only be triggered by valuing diversity and promoting its scope, which shall in turn add innovation and new perceptions to the business.