We want to attract Indian pharmaceutical, perishable & chemical shippers to Rotterdam
The Port of Rotterdam boasts a share of 26 percent of all sea freight volume from India to North-Western Europe. The port also believes that the developments related to Brexit will attract more Indian volumes to its shores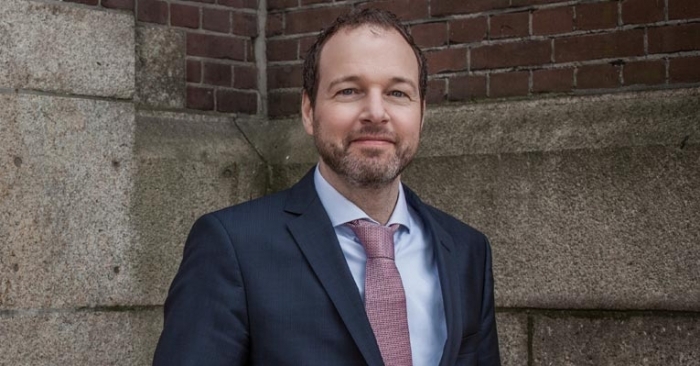 The Port of Rotterdam boasts a share of 26 percent of all sea freight volume from India to North-Western Europe. The port also believes that the developments related to Brexit will attract more Indian volumes to its shores. Business manager of Port of Rotterdam Alexander Philipsen, in an interaction with Libin Chacko Kurian, talks about the port's plans to invest in India and attract more container, bulk & breakbulk volumes from the country.
What are the inputs that your Indian representatives reporting back to the Netherlands?
They are currently updating us on the impact of Covid-19 on Indian ports and how this affects volumes between India and NW-Europe and in particular Rotterdam. They also monitor (potential) future developments for the post-Covid-19 era, meaning shift of production from for instance China to India, and the impact it could have on the India-Europe trade. Both representatives have an extensive network in Indian shipping and they talk to all parties in the supply chain (shippers, forwarders, branch organizations, shipping lines, etc.). Furthermore, the representatives report about potential consultancy (incl. education/training/digitization) and investment opportunities.
What is Port of Rotterdam's interest in the Sagarmala Project?
The Port of Rotterdam is interested in investing in port developments in India. This could be in one of the 600 projects that are in the list, of the Sagarmala. Regulatory rules and bureaucracy could be a challenge.
What will be the nature of the port's involvement into the Sagarmala Project?
The Port of Rotterdam is interested in port developments in fast-growing countries in the world like India. We feel that we can contribute with knowledge and investments. Investments can be in greenfield ports, but also the extension of existing ports. However, the Port of Rotterdam always collaborates with local parties. This can be the government, a government organization or a private company.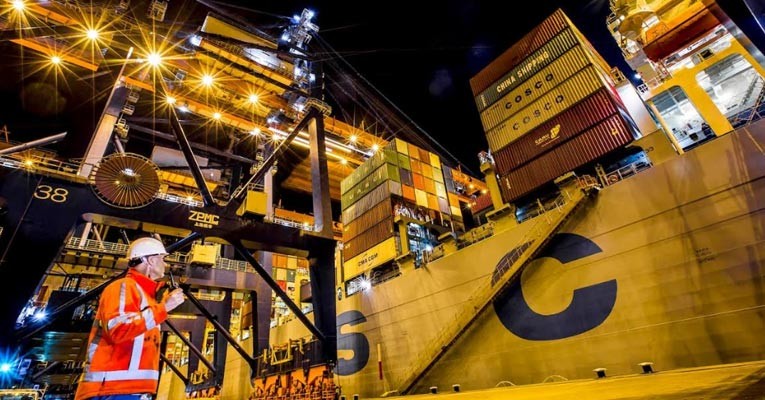 How will Brexit influence ocean freight trade between India and the Port of Rotterdam?
Nobody knows what the impact of Brexit will be, but it could be that because of delays in UK ports deepsea shipping lines will shift from direct calls in the UK to transhipment. Rotterdam is very well positioned in the schedules to/from India (i.e. a large number of the first port of call positions). Rotterdam also has the best feeder/transhipment network in terms of the frequency number of shipping lines. This combination puts Rotterdam in the ideal position when it comes to transhipment of Indian cargo flows to/from the UK.
How well the Port of Rotterdam is connected to Indian ports?
The total number of services between Rotterdam and India have increased to 7-9 in the last couple of years. This increase concerns two direct services (not transhipment via Colombo). This increase has also resulted in two additional so-called 'First Port of Call' positions for Rotterdam, which is the ideal position for a port to handle both hinterlands as well as transhipment cargo because of fast transit times.
Which are the Indian shippers or industry segments that you want to attract towards Port of Rotterdam?
Pharmaceuticals and perishables are indeed one of the main segments we're targeting and where we see a lot of (growth) potential. The potential of automotive needs to be investigated further. Although we see Rotterdam as the preferred location for all kinds of containerized cargo due to many factors, we have a strong focus on the development of pharmaceutical and chemical flows.
For example, the Port of Rotterdam is the most important port in Europe for the import and export of refrigerated and frozen cargo in reefer containers. All the required facilities are available such as e.g. state of the art terminals, availability of more than 18,500 reefer plugs, GDP compliant supply chain partners and solutions for temperature control monitoring. We are involved in a large number of pharmaceutical reefer projects with supply chain partners (shipper, forwarders, carriers, customs etc.) thanks to increased pharma reefer throughput.
Next to our strong position as reefer hub, Rotterdam offers as well Europe's largest petrochemical cluster. Rotterdam is a reliable, strong link in the supply chain of containerised chemical goods. In addition to a large number of production companies, Rotterdam has over 120 independent tank terminals, storage and transhipment facilities for tank containers, warehousing and logistics services for chemicals. Customers benefit from a wide range of options and economies of scale and scope.
We aim to optimise the logistics chain for pharmaceuticals and containerised chemicals and increase reliability and efficiency of the cargo flow from, to and via Rotterdam.
"A shipper doesn't have to necessarily choose a German port to move the consignment to Germany." Can you explain this recent quote of yours?
Rotterdam is extremely well connected to the main industrial areas in Germany, for instance, the Ruhr area (main industrial area in Germany; cities Dortmund, Duisburg, Essen, Bochum) as well as the cities along the River Rhine, which runs to Basel (Switzerland). Main cities; Mannheim, Ludwigshafen, Basel, Köln, Düsseldorf etc.). But apart from that Rotterdam is increasing its rail connectivity to Southern Germany (Bavaria area: Munich, Ulm etc.). When you look at transit time from Rotterdam to any of these area's you will find that shipment via Rotterdam is often much shorter. This saves time and costs.