TVS ILP to develop additional 10 mn sq ft in 30 more cities by 2027
Under the TVS Mobility Group, TVS ILP is a 50:50 joint venture between TVS Supply Chain Solutions (TVS SCS) and Ravi Swaminathan Associates.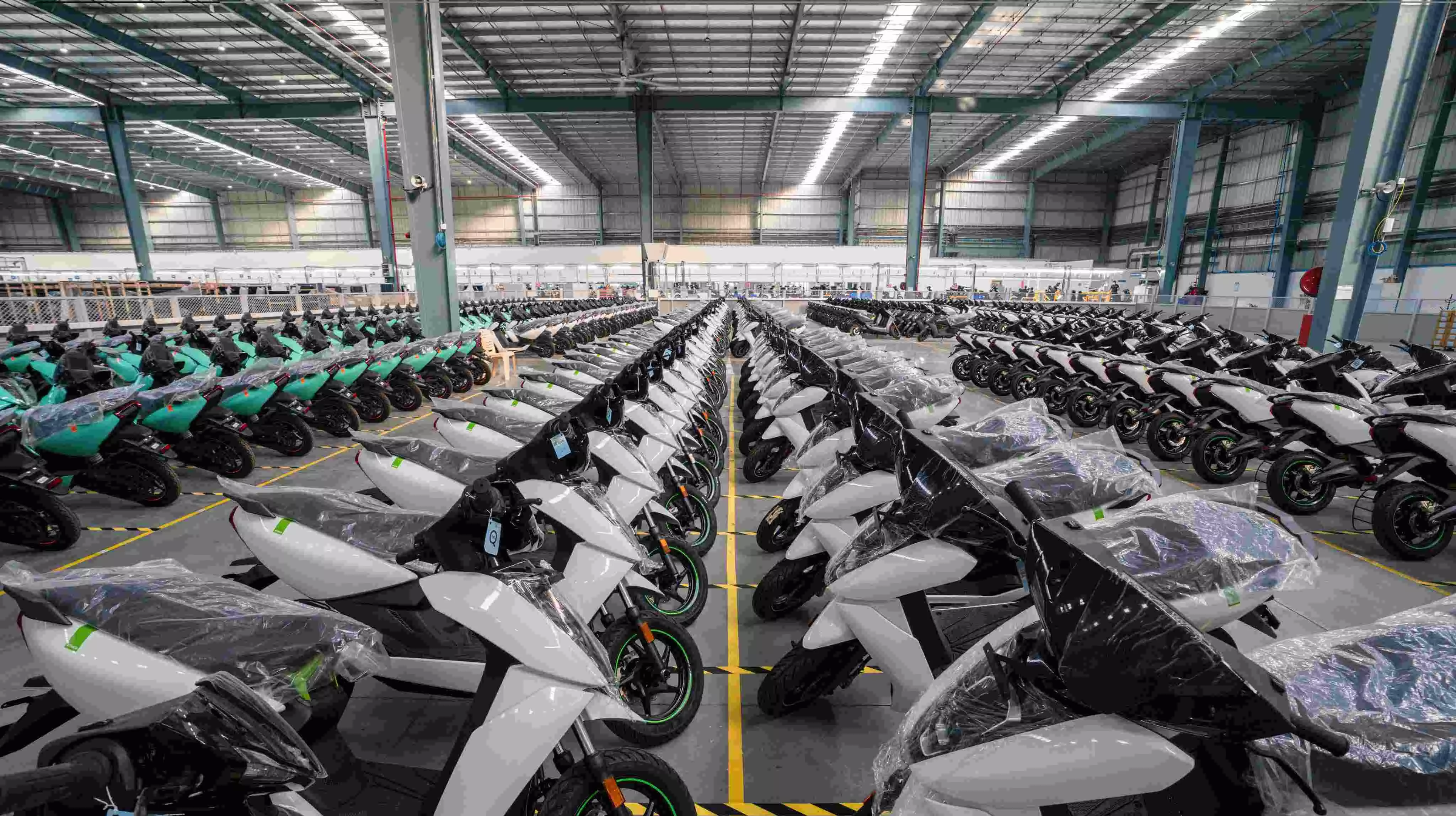 The logistics parks developer TVS Industrial & Logistics Parks (TVS ILP) announced that it intends to expand its portfolio from 10 million square feet (sq ft) across 19 facilities in 11 Indian cities to 20 million sq ft in 41 cities by 2027 with $75-85 million annual spending.
The warehousing space provider intends to achieve this by developing a warehousing facility close to the consumption and demand centre in every 400 kilometres of the length and breadth of the country, as briefed by TVS ILP's chief operating officer Manikandan Ramachandran.
Sitting in the TVS ILP Hosur Park II Phase 1 space leased out to the Indian electric two-wheeler manufacturer Ather Energy, he said, "Over the next few years, the annual spend would be approximately $75-85 mn per year and we intend to be a 20 million sq ft platform with contracted revenue of $750 mn. The management is evaluating various options for future growth capital. TVS ILP has seen a 30 percent growth year-on-year consistently."
TVS ILP has a wide customer portfolio with manufacturing occupying 38 percent of its business, auto & auto ancillary 27 percent, e-commerce 22 percent, Third Party Logistics (3PL) six percent and Fast Moving Consumer Goods/Durables (FMCG/D) 5 percent.
Meanwhile, Ramachandran emphasised that their focus will be on warehousing and storage rather than manufacturing going forward.
Back to Ather and Hosur Park II Phase 1, which also hosts TVS Supply Chain Solutions (TVS SCS) and Flipkart. The Bengaluru-based EV startup occupies a combined space of 6 lakh sq ft across TVS ILP's Hosur Park II Phase 1 and 2, leased for 15 years.
While its 1.2 lakh sq ft in Phase 1 is used for the lithium-ion battery assembly & storage and after-sales operations, the 4.8 lakh sq ft in Phase 2 has two assembly lines of its finished model of two-wheelers.
Ather decided to shift from its 20,000 sq ft facility in Whitefield, Bengaluru to TVS ILP's Hosur Park II Phase 1 space of 1.2 lakh sq ft in 2019 after three months of deliberations with TVS ILP on the benefits of Hosur and finally occupied it in August 2020 after a project duration of just 114 days since starting construction in April 2020.
"However," Ramachandran said, "Ather's operational and storage requirements kept increasing and it demanded more space adjacent to Phase 1. And that resulted in TVS ILP's Hosur Park II Phase 2 with 4.8 lakh sq ft space."
TVS ILP acquired the land close to Phase 1 in 2021 which came with a lot of terrain challenges as well as design alterations due to space restrictions.
The facility was handed over to Ather in July 2022 and it now enables Ather to produce one EV two-wheeler every 40 seconds during operational hours.
"The facility was built and provided in a record time of 108 days because of our operational capabilities and thus Ather has been able to meet its vehicle delivery target of December 2022," said Ramachandran.
With storage space for 2,000 finished EVs, TVS ILP is now gearing up to double this capacity with a new level-up.
He also delved deeper into the reasoning behind developing warehousing facilities in Hosur very early on (Hosur Park I is not too far away and is occupied by TVS SCS) and how Flipkart or Ather got convinced with its cost-saving benefits and set up their manufacturing and distribution activities in the rather remote Karnataka-bordering town in Krishnagiri district of Tamil Nadu, 40 km away from Bengaluru city.
"First, manpower, especially skilled manpower, is very easy to find in Hosur. Second, the city is equipped with infrastructure that enables easy connectivity to other parts of the country and third, it sits very close to the demand points," he said.
However, as Ramachandran talks about the Indian real estate and infrastructure sector, Hosur is only one among many Indian cities, including Tier 2 and 3, that he mentions and Ather is only one among his 35 customers already occupying space in different facilities.
He said, "Cities are rising in Odisha, Jharkhand, Andhra Pradesh as new demand centres. For instance, Odisha has become a preferred destination for warehousing due to its central location and excellent connectivity to major cities in North India. Similarly, Hosur and Madurai are becoming a hub for e-commerce companies looking to cater to customers in South India. Vijayawada is emerging as a new customer centre."
With a facility in every 400-kilometre strategy, TVS ILP plans to build its warehousing chain from Vizag to Cuttack to Kolkata to Siliguri to Guwahati and then expand to the northern hinterland of India.
The infrastructural developments and ambitions to expand are not without challenges. The challenges can range from land acquisition complications to the new demands of its customers due to the rapidly changing nature of business.
"For instance," as Ramachandran puts it, "Indian states of Odisha and Jharkhand come with a lot of complications in terms of acquiring land. In such cases, we turn to the state government for land. While building the facilities, can't blame our customers but they often have to change their requirements both due to business needs as well as market conditions."
However, Ramachandran wants to call them more as opportunities that can showcase TVS ILP's expertise and help customers meet market requirements in a time-bound, efficient and business-ready manner.
Thus TVS ILP believes that it is firmly footed on the ground with its business fundamentals as they set to expand by doubling its warehousing portfolio and quadrupling its presence in Indian cities.