Flipkart awarded TAPA FSR 'A' certification for 75 fulfilment centres
Flipkart is the first company globally to be recognized with multisite 'A' accreditation and the only e-commerce company to receive the certification.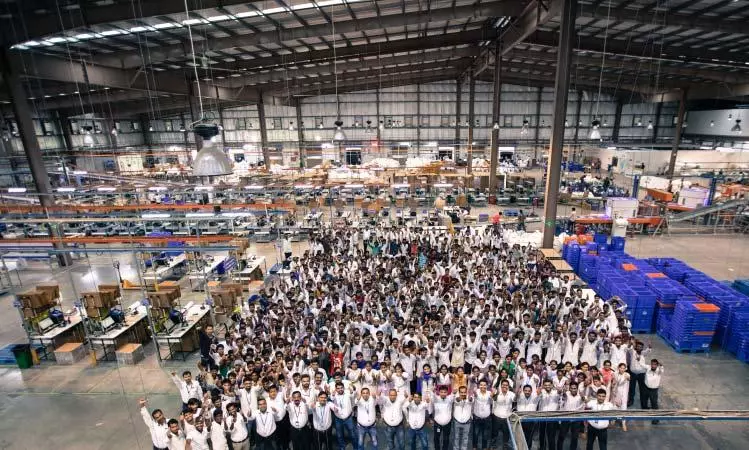 Flipkart has recently become the first company globally to be recognised and awarded the Transported Asset Protection Association – Facility Security Requirement (TAPA FSR) multi-site certification for its 75 fulfilment centres. The certification makes Flipkart the only e-commerce company globally to receive a multisite 'A' accreditation, elevated security protection from the organization.
"At Flipkart, our goal of making commerce accessible, reliable and affordable for India goes hand-in-hand with our commitment to upholding the security and integrity of the facilities that serve and connect customers and sellers across the country." reads the release.
Since 2017, Flipkart has adopted the TAPA FSR standard as a benchmark for Security Risk Management across its warehouses. The certification recognizes and furthers our commitment to providing improved end-to-end supply chain solutions.
This certification — which also recognizes greater security for personnel as well as increased physical security of materials — is achieved by working with Independent Audit Bodies. It is a recognition of Flipkart's efforts towards ensuring the business continuity of its sites through effective program management and mobilization of its workforce for seamless operations.
"Being the only marketplace globally to receive the highest accreditation from TAPA APAC is an affirmation of our commitment to Risk Management Benchmarking through Global Standards & Certifications," says Hemant Badri, Senior Vice President and Head of Supply Chain at Flipkart.
"Conscious efforts towards incorporating Risks Mitigation aspects across the value chain have been our top-most priority. As one of India's homegrown e-commerce platforms, we are confident that this achievement will become an inspiration for many end-to-end supply chain companies to mirror efforts in ensuring the creation of a secure and resilient network in the country," he adds.
While the certification will further strengthen the robust infrastructure needed across the country, it also enables us to create greater transparency, foster trust and protect the interests of the ecosystem and communities that we work with. It also provides an opportunity to generate skilled employment in the country to efficiently operate and work in tandem with the set benchmark.