Falcon Autotech launches NEO for warehousing automation
Technology includes bots that can move across X, Y & Z dimensions to reach target bins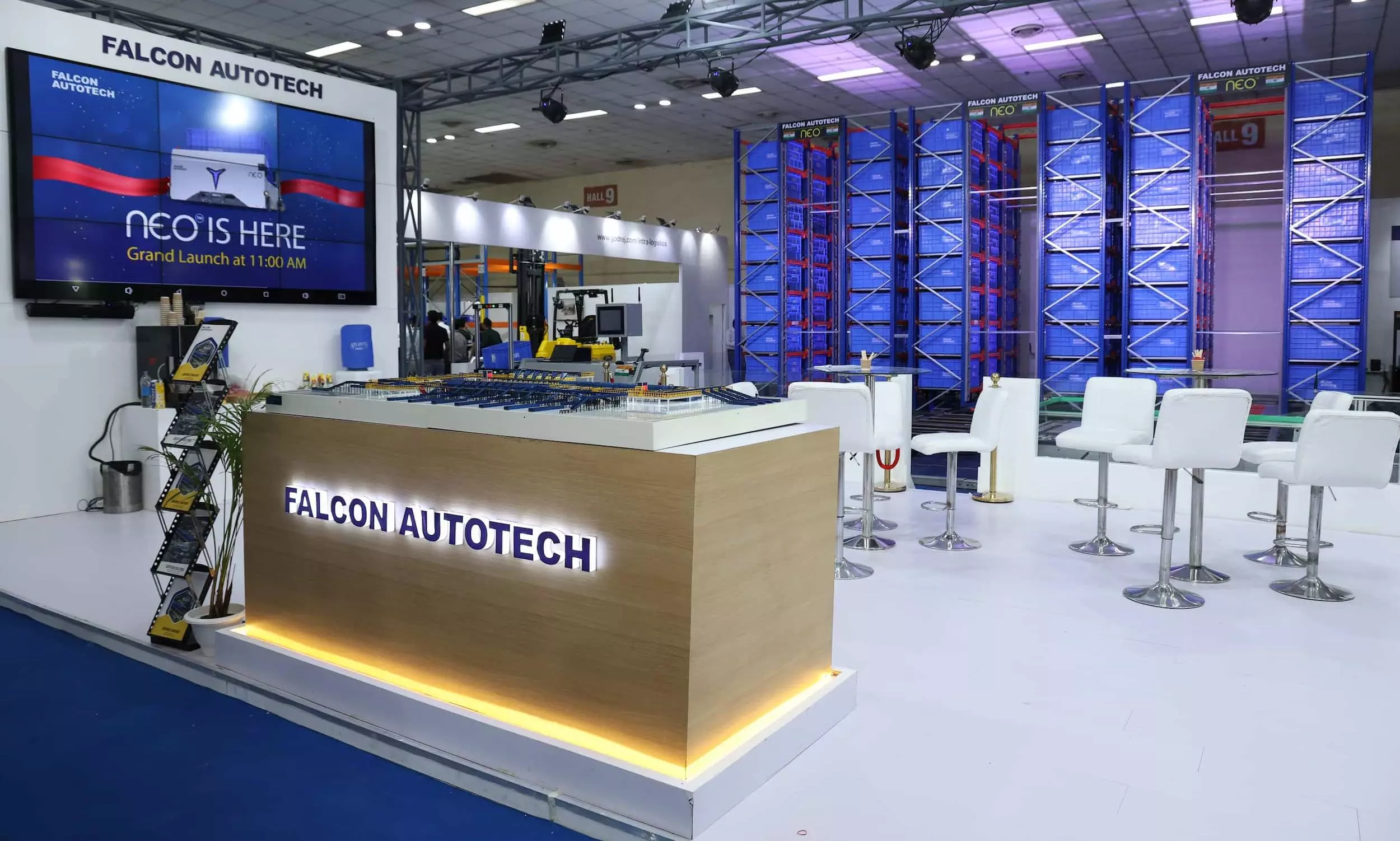 Falcon Autotech, a global leader in intralogistics automation solutions, has announced the launch of NEO - an automated storage and retrieval system (ASRS).
NEO is leveraging robotics, artificial intelligence, and advanced sensors to automate goods' storage and retrieval processes, says an official release. "Comprising five key components - NEObots, NEOgrid, NEObins, NEOit and NEOstations - the ASRS enables storing and retrieving goods in an overlaid grid within the four walls of the warehouse without complex engineering. It is adaptive and can be deployed quickly and cost-effectively compared to traditional material handling systems."
NEO's feature includes 3D movement wherein the bots can move freely in all three X, Y, and Z dimensions to reach their targeted bins eliminating the need for any lifts or conveyor system, the release said. "NEO's modular structure also provides the freedom to grow as the company grows. Based on the requirement, companies can add more robots or bins to cater to growing demands. In its decoupled system, any bot can enter any aisle, access any bin, and reach any workstation, making NEO the most flexible goods-to-person system. It also sets new standards for efficiency in warehousing operations by automating tasks such as retrieval and sorting, leading to faster order fulfilment and increasing picker productivity by 4-5X."
Sandeep Bansal, Chief Business Officer, Falcon Autotech says: "We are thrilled with the launch of NEO, our advanced ASRS technology in India. NEO is competing with the manual multi-tier shelving system, and we are proud to announce that our engineers, with six years of dedication, have cracked this engineering challenge. In NEO, the per bin storage cost today is similar to a multi-tier shelving system, which means with just a fraction of the additional cost of automation, our customers can enjoy unparalleled ROI of this technology even in a low labour cost market like India."