DP World opens 380,000 sq.ft. state-of-the-art warehouse in Bhiwandi
One section of DP World Bhiwandi warehouse spans 190,000 sq. ft. & is designed for hazardous chemical storage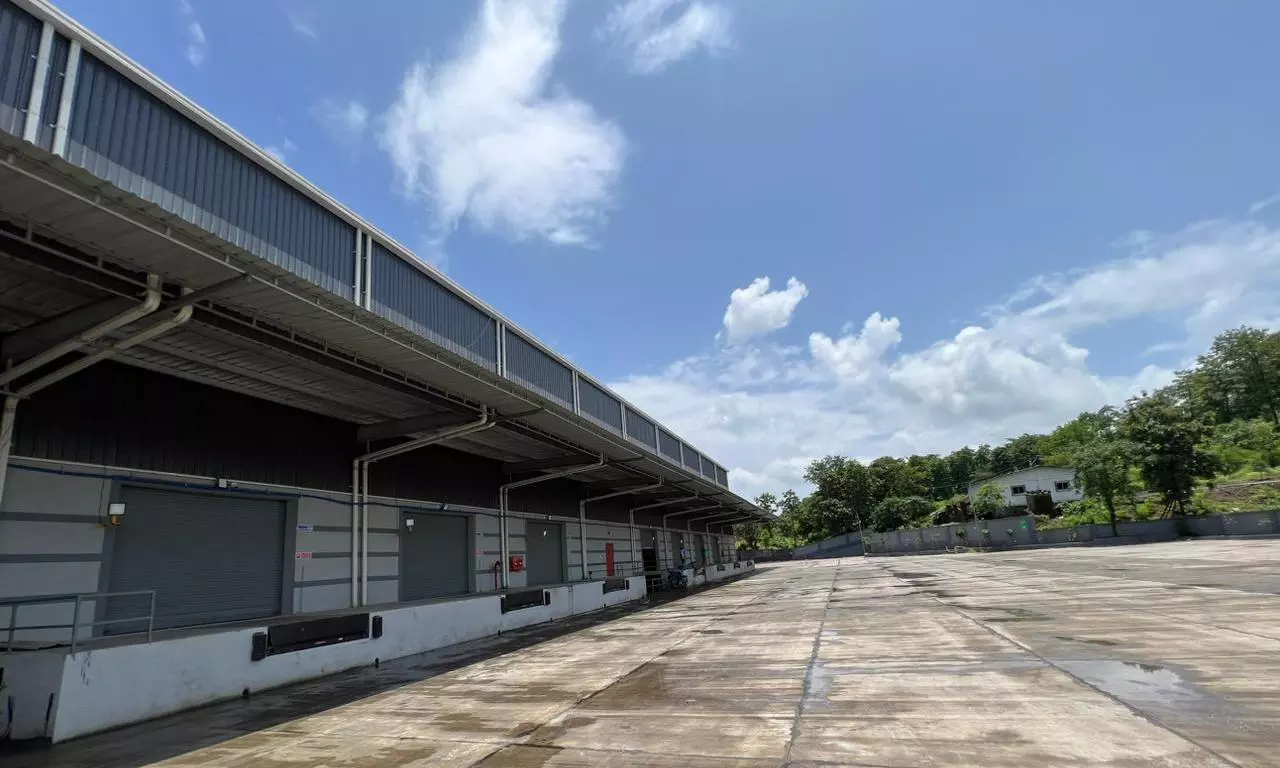 DP World opened its state-of-the-art 380,000 sq. ft. warehouse in Bhiwandi, Thane, Maharashtra.
The facility is fully compliant for the storage and handling of chemicals along with non-chemicals and has commenced operations effective September 1, 2023, says an official release. The new facility increases DP World's warehousing capability to 5+ million sq. ft. of warehousing space pan India.
One section of the warehouse spans 190,000 sq. ft, and is specially designed for hazardous chemical storage, complete with heavy-duty G+8 level racking and state-of-the-art very early smoke detection apparatus (VESDA). "This adaptable section offers 20,000 pallet positions for the normal temperature zone along with an additional 1,000 pallet positions for 20 to 25-degree temperature-controlled area, which can be further expanded when needed."
The second section covers 150,000 sq. ft, and is dedicated to non-chemical storage, the release said. The warehouse includes a 40,000 sq. ft. separate area featuring two distinct cold storage rooms.
"The new facility includes a chill temperature-controlled area, maintained at 20° to 25°C for pharma, food reagents etc. Additionally, there are fireproof partitions, a dedicated firewater system, a spill containment pit, and rockwool insulation on the roof. To enhance air quality and promote employee well-being, the facility utilises High-Volume Low-Speed Fans (HVLS) for efficient air circulation. Furthermore, as a sustainability initiative, the facility is equipped with a solar system."
Also Read:DP World to invest $510mn to develop Tuna-Tekra container terminal
Anoop Chauhan, Head, Contract Logistics & Cold Chain Solutions, DP World, India says: "At DP World, we are constantly working towards building a seamless multi-modal network. The addition of the state-of-the-art warehouse in Bhiwandi in the DP World network will not only expand our robust infrastructure but will also enable us to aid our customers in achieving greater connectivity between global and domestic markets."