Union Budget 2018: Aviation industry lauds announcements
February 1, 2018: Finance Minister Arun Jaitley in his Union Budget 2018 speech has said that the government is aiming to expand airport capacity by 5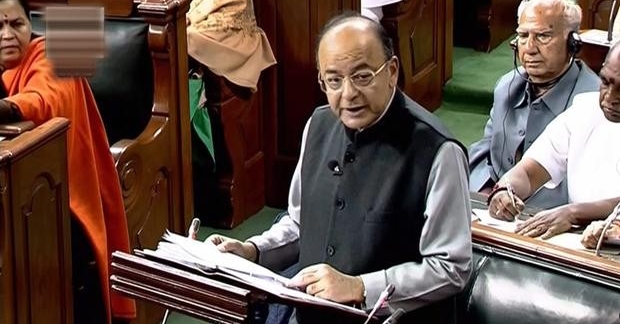 February 1, 2018: Finance Minister Arun Jaitley in his Union Budget 2018 speech has said that the government is aiming to expand airport capacity by 5 times to handle 1 billion trips a year.
The Airport Authority of India currently operates a total of 124 airports, while there are 6 additional privately run airports. Jaitley said the balance sheet of AAI would be leveraged to raise more resources for funding the expansion plans.
The expansion will further get a push by the government's regional connectivity scheme called UDAN (Ude Desh ka Aam Nagrik), which seeks to air connect India's small towns at affordable rates. As many as 56 unserved airports and 31 unserved helipads will be connected under the UDAN scheme, Jaitley further stated.
"Infrastructure is the growth driver of the economy. Our country needs massive investments, estimated to be in excess of Rs 50 lakh crore, in infrastructure to increase growth of GDP, connect and integrate the nation with a network of roads, airports, railways, ports and inland waterways and to provide good quality services to our people," said the finance minister.
The move has been lauded by the aviation sector.
Amitabh Khosla, country director – India, International Air Transport Association (IATA) said, "We welcome the focus on airport infrastructure capacity announced in the Budget. In our 20 year passenger forecasts, IATA anticipates India will become the 3rd largest aviation market by 2024. But this is by no means guaranteed. To make this a reality, airport capacity in India needs to be augmented and expanded quickly. IATA has earlier recommended and is supportive of leveraging AAI's balance sheet for infrastructure creation and expansion."
Khosla, however, also expressed his concern about the Mumbai Airport. "The big question mark on capacity, and a critical area of concern for IATA , continues to be about Mumbai airport. Navi Mumbai airport is still a distant dream. In the meantime, Mumbai continues to fall behind in aviation activity, and Maharashtra state is unable to maximize the economic potential that can be delivered by aviation. We urge the government to urgently look at innovative approaches to bridge the infrastructure shortfall."
Earlier on Tuesday, Kapil Kaul, CEO & Director South Asia, CAPA had shared the India airline industry review for FY2018 and Outlook for FY2019, wherein he said that the industry is likely to post losses of about $430 to 460 million in FY2019.
He also informed that the FSCs are expected to project a loss of $900 to 925 million whereas LCCs shall record a profit of $460 to 515 million. LCCs' fleet are projected to increase by 376 aircraft by March 2019. Indigo and SpiceJet are expected to debut long-haul operations by Winter 2018/19 and Summer 2019.
According to CAPA, the domestic traffic is expected to increase by 18 to 20 percent reaching 125 million by the end of March 2018 and around 150 million passengers in FY2019 while international passenger traffic is expected to increase by 12 percent reaching around 65 million by end of March 2018 and 70 to 75 million passengers in FY2019.
As per CAPA, for international operations if bilateral restrictions are lifted by the government, the international traffic shall grow close to 15 percent by next three to five years.