Traceability needs collaboration, demands effort from all stakeholders:  O4S CEO Divay Kumar
In an exclusive interaction with itln.in, Divay Kumar, chief executive officer and managing director, O4S, opens his mind about the new platform and its potential.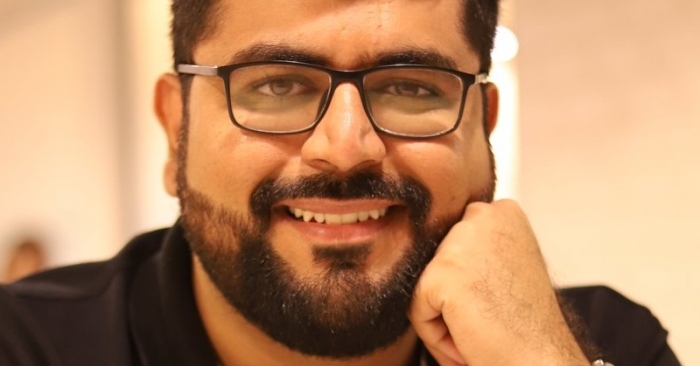 September 23, 2020: O4S is a SaaS-based supply chain solutions company founded in 2016 by Divay Kumar and Shreyans Sipani with an aim to enable businesses to have a 360° control over their downstream supply chain. Now Series-A funded, this is a $3.5 million worth company based out of Gurgaon, Hyderabad, and Bangalore. In June 2020, O4S launched a digital trade promotion platform under the name 'Gynger.' The platform helps brands to directly connect with retailers and incentivize them with unique codes instead of using invoices.
In an exclusive interaction with Indian Transport & Logistics News, Divay Kumar, chief executive officer and managing director, O4S, opens his mind about the new platform and its potential.
Tell us about your new solution Gynger and how it fits into your overall business?
O4S is all about traceability. We provide traceability across the supply chain and particularly beyond the manufacturing and warehousing where most brands doesn't have the control. Traceability is like a collaboration effort for all the nodes in your supply chain including warehouses, manufacturing, raw materials, retailers and consumers. All have to be a part of this system to build the traceability.
Collaborating in this initiative demands some sort of value. So some value has to be given to all the parties to bring visibility. For example, our product Supplytics gave very good traceability at the warehousing and the value which these nodes get is though streamlining warehouses and making it more digital.
Similarly, the other product, Original4Sure is for traceability at consumers level which is a large node and the value consumers get out of it is the brand protection or the e-warranty. Now, this is exactly where Gynger comes in. Gynger is actually traceability at the retailing end. The value which we can give to these people for being part of this system is by giving them incentives. This is how Gynger fits into our entire supply chain business.
How Gynger works?
Now we don't want companies to spend additional money to bring retailers on to the programme. Companies already have programmes where they incentivize retailer for quantity purchases or bulk purchase or quarterly bulk purchases. So we are just shifting the medium instead of that passing through middlemen going to a retailer is shifting it away from them and directly giving them on mobile platform by scanning a unique ID on every product.
Why would any companies choose Gynger?
Let's say I'm a brand and I have provision of ₹100 for a retailer. Only about ₹35 of it goes to a retailer while ₹65 gets distributed between the middlemen. The distributor will sell to a wholesaler, wholesalers may send it to a bigger retailer, a bigger retailer will send it to a moderate.
So a big FMCG company would say they have 1 crore retailers, but they will only have data of about 10-15 lakh who directly connected with. The rest 85 lakh retailers are not directly connected so they can incentivize these direct retailers through invoice based programs. This is where Gynger comes in. It is not an invoice based system. It is all about the unique ID. So, every carton has a unique ID, you scan those unique IDs and you'll get incentives through our mobile application.
You are targeting to onboard over 50 lakh subscribers or retailers in this platform by the end of this year and expect 35 percent of total revenue to come from this platform. What is the nature of potential you see?
Today, if you think about the Indian markets, one of the biggest problems is the dependency on distributors. When the Covid-19 and lockdowns came in, a lot of distributors and middlemen stopped working. A lot of them were split into geographies. But retailers were still working. So Covid-19 had a lot of disruption in the supply chain. And the problem was that these companies did not have any data of the retailers who they supplied to these middlemen or distributors or dealers or which retailers we cater to. They're entirely dependent on the distributor to the distribution of the product.
With Gynger, we are trying to connect the brand directly with the retailer directly through a mobile application, so that their dependency on a distributor is reduced. Brands can engage with their retailers, with training programmes, incentives, conferences, rewards and product information to increase the capacity.
We see a lot of potential here and a lot of new projects have also started. In fact, there are projects which are outside India, We have a client that is scaling Gynger to eight countries in Southeast Asia.
Can you give me a sense of geography that you are focusing on right now?
Our primary geography focus for this entire financial year is India although we have got clients in Dubai and Singapore, which are catering to the Middle East and Southeast Asia. So, we are not actively looking for clients outside India but when we get inbound we definitely pick it up like there are a few companies from the United States also which have given us inbound in consumer and electronic space but we are not actively going out there.
How is the response from the companies or retailers?
We launched Gynger in June, but we had done a lot of non-commercial trials earlier. So it's been about eight - nine months. So what is seen as a pattern is whenever a company releases this module, within a month or two, about 20 to 30 percent retailers subscribe to it and become active users. Now, depending on the brand's communication strategies and marketing, they start increasing like 10 - 20 percent every quarter. So for any company, which envisions all retailers to be on a platform, it would generally be somewhere around one 1 year to bring 90 percent of the retailers on this platform.
How Gynger could fight counterfeit products?
Now that every product in carton gets a unique ID in form of a QR code on the product. This is how we incentivize a retailer. For all these traceability, we rely on these serial numbers. So these serial numbers are encrypted. So if there is a duplicate product out there, that retailer will not get incentives and we'll get an input saying that the product scanned doesn't match. So basically the underlining principle is that only the original products are able to deliver the value in the entire value chain.