FROM MAGAZINE: The Huge Untapped Potential in Coastal Shipping
Placing his bet on the coastal shipping for being the most economical and clean mode of transportation, Avi Dutt highlights the untapped opportunities and the current challenges in India's maritime ecosystem.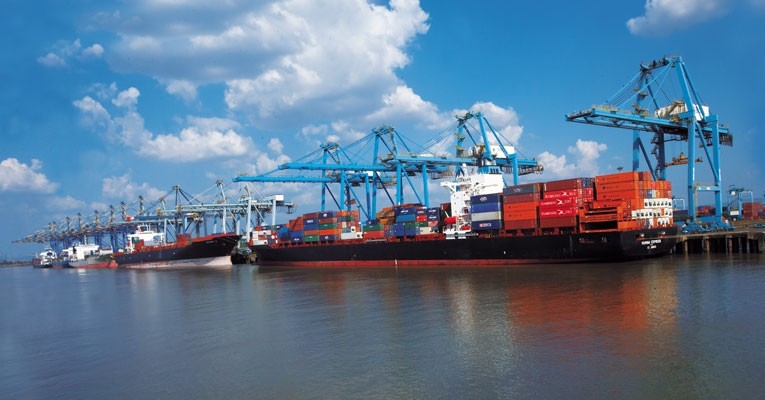 Placing his bet on the coastal shipping for being the most economical and clean mode of transportation, Avi Dutt highlights the untapped opportunities and the current challenges in India's maritime ecosystem.
India's long coastline, array of ports on the east & west coast; and a large & resilient domestic economy provides a perfect ecosystem for the country to develop a substantial coastal shipping industry.
In India, domestic movement happens primarily through road, followed by railways and a meagre share is through waterways. Coastal shipping can be a great enabler to develop economy and reduce logistics costs as evident from the experiences in other developed regions.
The European Union experience has demonstrated that cost of coastal movement of cargoes was about 20 percent and 40 percent that of road and rail movement, respectively. The 'Marco Polo Scheme' of the EU aims to free Europe's roads of an annual volume of 20 billion tonne-km. of freight. China is also estimated to move one billion tonnes of coal, steel, grains and fertilizers along its coast through about 12,000 specially-built coastal vessels.
Current Status
Currently, in India, the coastal shipping primarily handles POL, coal, and iron ore, which account approximately 80 percent of the total coastal movement. An overview of the geographical location study indicates techno-commercial viability and feasibility of moving various cargoes such as cement, fertilizers, food grains, steel, marble, salt, sugar, cotton, and automobile. There is a huge untapped potential to be exploited across the sector.
There has been several deliberations by various bodies and committees on coastal shipping in the past, yet the industry has not developed and faces a stiff competition from road and rail transportation.
Many key initiatives have been taken to facilitate the coastal cargo movement. Some of which are discounts on port charges, policy changes as cabotage relaxation across various cargoes, facilitation for coastal berth in various ports. Various stakeholder meetings across commodities and geography have been conducted at various levels and joint study of techno-commercial viability has been carried by government, private companies and logistics service providers.
Coastal Cargo: major issues and recommendations
With the impetus towards facilitation on coastal cargo and the shift from road, rail to waterways from government side, private companies across the value chain (importers, freight forwarders, etc.) need to work in tandem to facilitate and make this a success.
As of now, some of the key gaps or opportunities in the way of a successful coastal cargo movement are insufficient coastal vessels plying across the Indian waters; less shipbuilding & vessel repair facilities and the financing of coastal shipping.
One of the driving factors for enhancing coastal shipping is the availability of coastal vessels. Many factors attribute to the given status. One of the key reasons is absence of demand across the coastal route. Availability of coastal vessels depends on the demand for moving cargo through the coastal route. Growth of larger coastal cargo carrying vessels has been limited due to comparatively slower growth in coastal cargo handling.
Secondly, there are less shipbuilding & vessel repair facilities across the Indian Coastline. India has a meagre share (less than a 1-2 percent) of the global ship repair industry. Availability of ship repair and dry dock facilities is inadequate to foster the growth of coastal shipping as of now.
There have been several steps taken in this direction, more needs to be followed.
Thirdly, the financing of coastal shipping is a major concern.
Apart from these, other reasons attributing to the gap and bad state of coastal shipping are limited awareness amongst the banking community about the nature and dynamics of coastal shipping in the country; cyclical nature of shipping industry and cargo assurance challenges of the coastal shipping industry; lack of policy stability and non-uniformity of regulations and facilities across States/UTs; fragmented nature of the industry; the credit absorption capacity of the domestic shipping sector needs to be assessed to ascertain realistic financing requirements based on long term sustainable business models and viability parameters; uncertainty of cash flows for the industry given the limited cargo availability and lack of incentives for modal shift; high operating costs compared to other modes due to regulatory and compliance related issues; low levels of funding through equity in India for coastal shipping; high taxation regime and infrastructure bottlenecks for coastal shipping; underdeveloped market for second hand vessels and lack of liquidity; and need for realisable collaterals in case of defaults. Collaterals are sought to mitigate risks for the various uncertainties.
Also, funding support needs to be strengthened and proper understanding needs to be developed. The growth of coastal shipping tonnage in India has been challenged by high capital costs, lower equity support and lack of sufficient financial risk management mechanisms to address the risks faced by the sector.
Fourthly, there is lack of skilled and trained manpower in the maritime ecosystem and this has a significant impact on the viability of its operations and execution.
Also, there is lower perquisites and no tax incentives for personnel working on coastal ships. Salaries for officers working on foreign going vessels are higher as compared to officers on coastal vessels. Also, personnel working on foreign vessels are accorded NRI status (once they spend 182 days or more outside India) and thus they are not liable to pay Income Tax on their salaries.
And fifth, there is also a kind of restriction on river-sea movement for various types of vessels. This is an important factor for safety and this should be in conjunction to economic usage needs to be developed. River-sea shipping entails a single vessel sailing both coastal and inland waters. River-sea shipping enables lower transport costs and reduces the risk of damage caused by additional handling. Inland barges registered under the Inland Vessels Act (IV) and coastal ships registered under the Merchant Shipping Act (MSA) primarily carry out inland cargo movement. However, gaps between the two modes of transport with regards to construction and operational standards, manning, survey and certification requirements hamper the movement of inland vessels and coastal vessels across ports.
Lastly, Indian controlled tonnage is reducing and is substantially low. There are many reasons for the same. Development of a long term coastal shipping system requires increasing the share of tonnage controlled by Indian companies. This will require providing sufficient incentives for Indian shippers to invest in adding more capacity to their existing tonnage.
Potential
Modal shift to coastal shipping is required due to the need for reduced transport sector pollution, lower Co2 emission, lesser land congestion, reduction in fuel bill per tonne freight movement and reduction in social costs of accidents, insurance etc. Above all, coastal ships, RSVs (River Sea Vessels), and IVs (Inland Vessels) will also facilitate in the development of coastal/riverine communities, which have been lagged behind due to the larger focus on road and rail transport for a long time. Water transport being the most economical and clean mode, the vision is to leverage the same with an initial governmental assistance to make end-to-end deliverable costs lower than road and rail transport through an efficient connectivity of land and water interface by way of initiatives like Sagarmala, 'Made in India' coastal ships and lower capex (capital expenditure) & opex (operational expenditure). Coastal shipping has a significant potential for the movement of cargo and passengers and is destined to be the future.
Avi Dutt works with Mumbai Port Trust under the Ministry of Shipping as Assistant Director - Strategic Management. He is an IIT-IIM graduate and has worked in Tata Steel in logistics space. He has gained substantial experience working in the maritime industry both in private and public sector enterprises.