Tech startups to reign post-Covid logistics, investors betting
In the dark times, will there be investments? Yes, there will be, for the dark times. The technology-enabled logistics startups have no shortage of investments as they represent the bright spots even during the dark times caused by Covid-19 pandemic.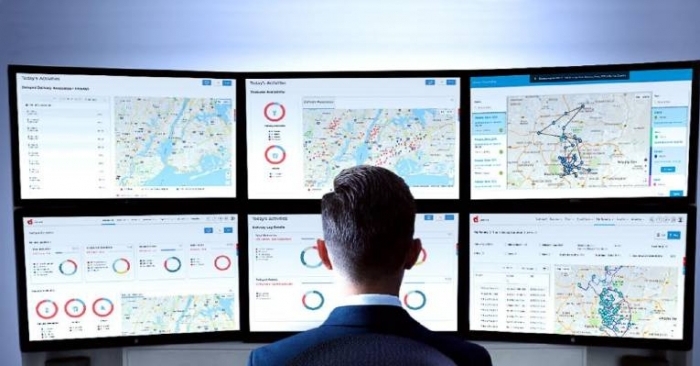 In the dark times, will there be investments? Yes, there will be, for the dark times. The technology-enabled logistics startups have no shortage of investments as they represent the bright spots even during the dark times caused by Covid-19 pandemic. However, shifts are happening in both the business models of startups and how their investors are pouring money into.
Indian logistics technology startups in 2019 attracted around $1 billion from their investors, almost double to what they received in 2018. While India has become a graveyard to many startups during the Covid-19 pandemic and subsequent lockdowns, startups into technology enabling logistics found more customers as well as investors. Meanwhile, the concern of moving goods shifted from an operational level talk to the management level in many companies. And tech startups are now talking about prescriptive & preventive methods of management of logistics from providing just visibility earlier.
Logistics industry of India
The Indian logistics market is valued at around $160 billion and is growing at a pace of 10.5 percent annum. It is expected to keep this momentum due to the essentiality of this industry as we have witnessed during the various levels of lockdowns. However, the logistics industry is also heavily unorganised and fragmented with fleet owners of 3-5 trucks spread across the country using inefficient legacy systems.
Market developments like the rise of e-commerce and government interventions like the Goods & Services Tax (GST) not only revolutionised the way logistics is carried out but also pushed it towards technology adoption. Technology startups came forth to take up this challenge by bringing in visibility, coordination and ease to transact.
Dhruvil Sanghvi, chief executive officer, LogiNext, said, "Indian logistics is one of the most complex algorithms to solve for the number of variables and uncertainties. The human brain cannot take these variables into account while designing a process so it is imperative for Indian logistics companies to utilize technology to make the processes easy."
"A few years ago, technology was seen as a luxury, last year it became a necessity but now technology is what takes your business to the next level. After running many technology pilots successfully, it was determined that the cost of implementing technology is much lesser than the burden of having obsolete technology or the total absence of it. Artificial intelligence, machine learning, big data, robotic automation are technologies that Indian logistic companies should implement immediately for greater returns," he continued.
LogiNext was first backed up by Sanjay Mehta of Indian Angel Networks. After winning the first 10 customers, LogiNext attracted Alibaba and Paytm. At the beginning of this year, the company received $39 million as a part of its Series B with TigerGlobal and Cred.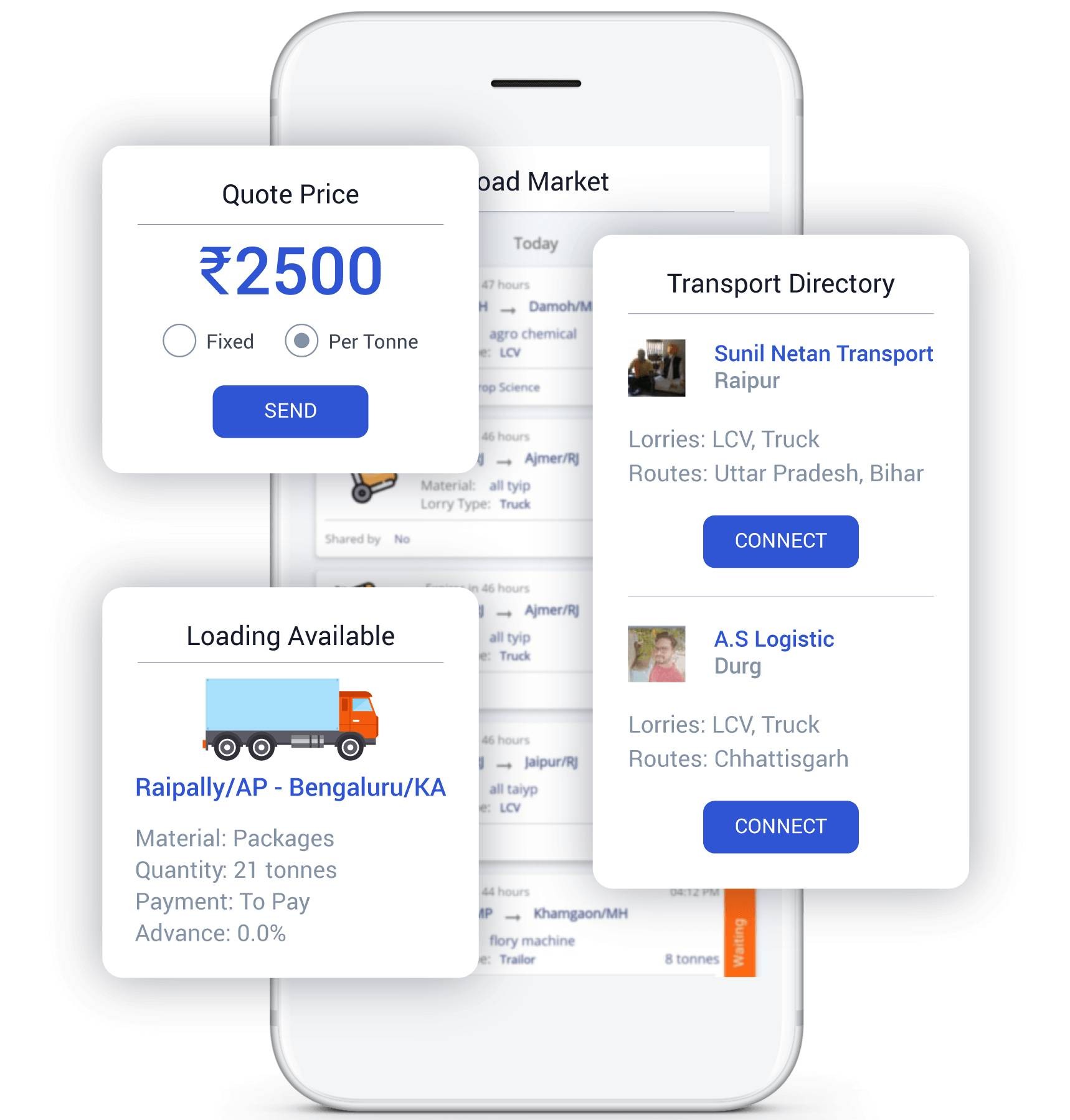 In June 2020 Vahak raised an undisclosed amount in seed funding led by venture capital fund Leo Capital

Tech startups in Indian logistics
Karan Shaha, co-founder, Vahak, said, "The Indian transport market lacks technological infrastructure at a basic level. This factor is further amplified by the ignorance of players towards new technological innovations. Most of the lorries running in the market are still primitive. This leads us to believe there is a huge scope of Internet of Things (IoT) in this industry along with modern technologies like Machine Learning (ML) and Artificial Intelligence (AI) which can be used for efficient matchmaking and lorry bookings in the future."
Vahak is an online marketplace for suppliers with a digital community of over 40,000 transport businesses and lorry owners throughout the country. Vahak raised its VC seed round in June 2020 from Leo Capital and angels like Amit Gupta (CEO, Yulu), Abhishek Goyal (CEO, Tracxn), Ramakant Sharma (CEO, LivSpace), Harsh Pokharna (CEO, OkCredit) and Archana Priyadarshini (former Partner at Unicorn India Ventures). The previous funding rounds include an Angel round in early 2019.
Sanjay Bhatia, co-founder & chief executive officer, Freightwalla, said, "Different models of logistics startups exist in India, some are digital marketplaces that provide bidding & freight rate discovery options, while others are only-tech platforms. Freightwalla, on the other hand, is a full-stack service provider powered by a digital platform that provides end-to-end services online right from instant rate discovery to online documentation and can handle door-to-door cargo movements for our clients.
Freightwalla has been able to raise $4 million in its Series-A funding in December 2019, within a year of seed funding. Investors include foreign as well as Indian VCs like Kae Capital, Tekton Ventures, Amplo Ventures & FJ Labs. The company now has 1000+ clients registered on its digital platform.
Investors are interested in solving problems
The number of logistics tech startup investments have significantly increased after 2017-18. Partly due to the increased interest in the sector and also due to an increase in the size of the existing startups. Logistics tech startups raised a record number of funding rounds last year. Despite lack of growth in investments in the global market as well as Asia, India has performed well and saw an increase in the overall funding to the tech startups in 2019 which is reflected in the investment in logistics tech startups as well.
Shaha noted, "Startup investors are interested as there is a big opportunity to solve these problems at a scale and build large companies with strong revenues and bottom line. The B2B logistics market is typically not a winner-take-it-all market, encouraging many startups and VCs to try new and innovative business models," he continued.
Sanghvi said, "Currently, investors are looking for high margin, low capital investment, scalable business that can provide profits quickly. For the same reason, companies having operations in India but selling Internationally are considered as good models for getting funded worldwide. Logistics is the buzzing space right now so if the company has a high gross margin, low capital investment, and scalable business plan - that would be the mantra to click with the investors."
"Many Indian Logistics tech Startups are based around deliveries which are human intense and have many on-ground and legalities to sort. Besides, having a differentiating factor in these businesses is next to impossible, unless you consider discounts. The trend is tilting towards technologies like automation, artificial intelligence, machine learning, big data and investors are excited to support companies that can bring interesting use cases from these technologies," he continued.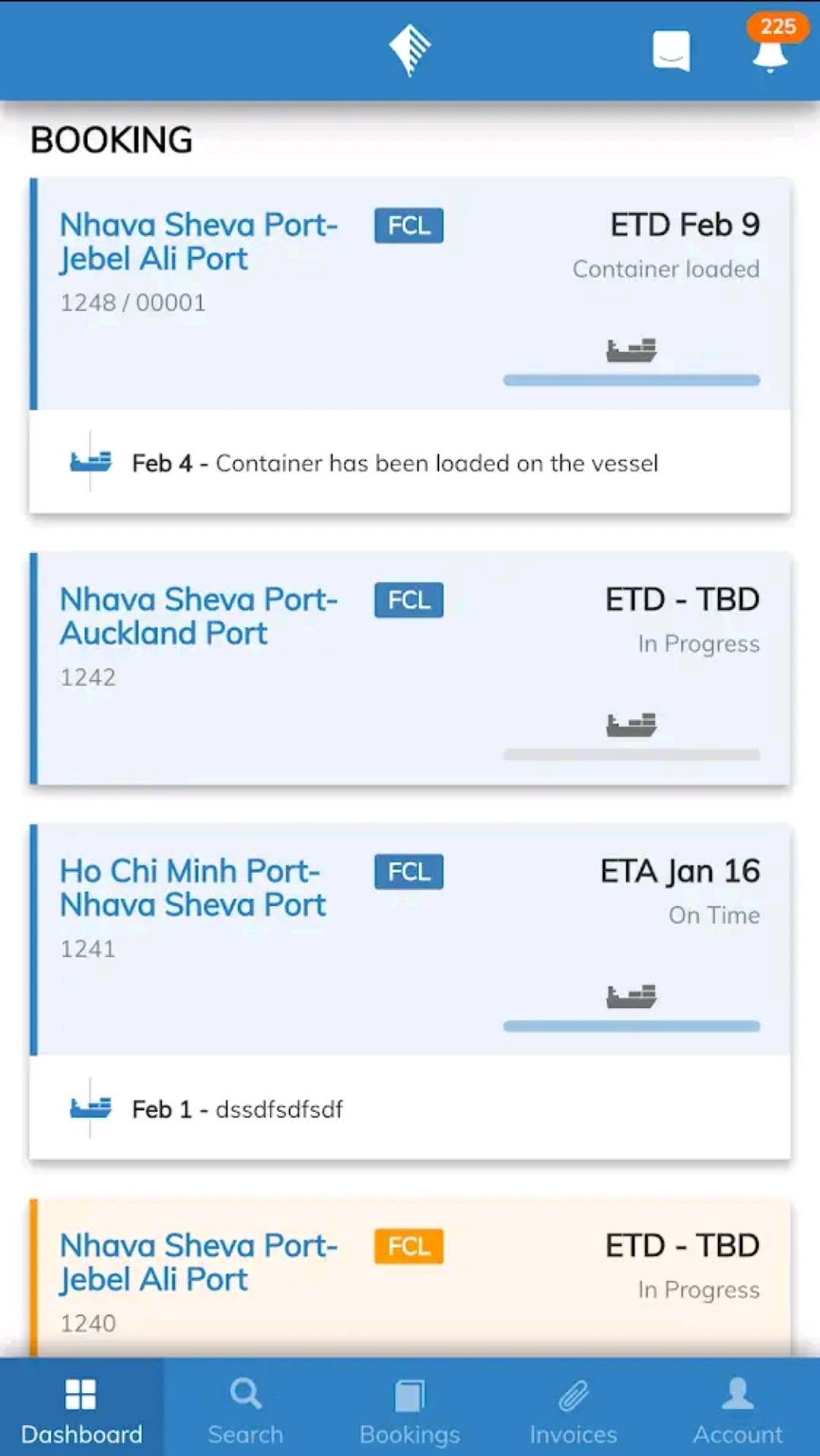 Freightwalla raised $4 million in its Series-A funding in December 2019, within a year of seed funding.

Covid-19, startups & investors
The Covid-19 crisis personifies the need to go digital, even in the logistics industry. Tech startups have been able to survive and smoothly run operations whereas traditional businesses have struggled. Take for example the freight forwarding Industry, traditional freight forwarders on an average have been operating at 30-40 percent capacity on an average whereas a digital player such as Freightwalla can operate at 60-70 percent capacity of volumes, purely backed by its digital offerings. Startups that can digitize traditional processes in a fragmented industry like logistics, attract investments from marquee investors.
Shaha informed, "Since logistics is typically a capital intensive industry, startups are cutting costs and trying to be more prudent in current times. Many companies are shifting to asset-light business models. On the flip side, the pandemic has changed the way the transport business is usually run on the ground, forcing business and individual lorry owners to adopt technology-based solutions and methods. According to me, it's also a great opportunity for startups to leverage this accelerated change in user behaviour. Similar to startups, Investors are also more cautious at this time. They are looking to invest in companies which are more suited to grow in this new business environment."
Bhatia noted, "The Covid-19 situation has changed the mindset of both investors as well as startups in a positive manner; they understand the need and the value of digital offerings. Investors see more value in companies that can digitalize and operate even in times of crisis such as the Covid-19 and startups have been striving to shift most of their operations digitally. The current mindset is to be able to survive and stabilize operations and investors are extremely supportive at this stage."
Sanghvi said, "Startups were at two ends of the spectrum during the Covid-19 scenario - the headwind business which got impacted negatively and their survival in these times was itself considered an achievement. The others are tailwind businesses like LogiNext which saw an unprecedented demand due to Covid-19. These businesses had to ensure robust infrastructure and remote team dynamics to handle the new loads and challenges unseen previously. The headwind businesses have also started finding tailwind applications to generate new streams of revenue. For example, many of our Consumer Packaged Goods (CPG) customers like Unilever, Nestle, etc have started offering home delivery services. Our courier customers have started delivering medical, essential, and grocery items."
"The mindset is now to create models like dark factories or dark restaurants which can be automated and run remotely without human intervention based on technology. When investors spot a business that can be run remotely, have multi-faceted revenue streams supported by a strong team and leadership, they are ready to pool in the highest investments even during these times," he continued.
Investing in the new normal
As Covid-19 gripping the world countries in various levels and even expecting the next wave of infection, we are walking into a new normal where businesses will have to adapt and companies need to be more agile. In a market so large, all types of startup business models will grow. However, the more useful question is which models are best suited to survive the longest and have the best competitive moat. This is an open question and only time can tell which models will succeed in the long term.
Shaha commented, "Investors play a pivotal role in defining a market and its existing conditions. Our message would be to encourage startups which are democratizing the market and giving power back in the hands to small and individual businesses.
Bhatia said, "At Freightwalla, we've seen a huge spike in interest from customers in the adoption of technology and services that provide our customers with end-to-end visibility on their shipments, workflow management solutions to enable more efficient operations, and tools that offer better reporting and analysis to track and improve organisational KPIs. We believe this will soon become the new normal in logistics operations and businesses that shift to this new model of working will be those that succeed in a post-Covid-19 India."