FROM MAGAZINE: Tearing down the walls to mend the road
In his 2012 book 'India grows at night', author, commentator and public intellectual Gurcharan Das draws the picture of Indian economy as a 'bottom-up story', where the vibrant entrepreneurs move the market up and then the government follows it. He compares it with the 'top-down success' of the Chinese economy, where the powerful state comes up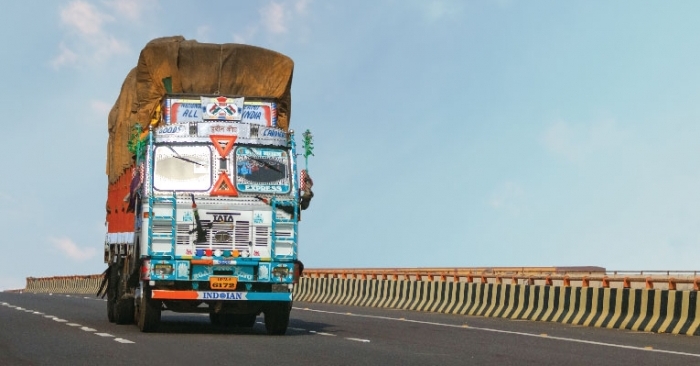 In his 2012 book 'India grows at night', author, commentator and public intellectual Gurcharan Das draws the picture of Indian economy as a 'bottom-up story', where the vibrant entrepreneurs move the market up and then the government follows it. He compares it with the 'top-down success' of the Chinese economy, where the powerful state comes up with reforms and then the society grabs it. He also warns that India will be stuck in a middle-income trap if it follows the 'bottom-up' pattern for too long without strong government initiatives.
If Das is right, then the sense of urgency displayed by the government of India on the logistics sector is an illustrative example of how the Indian state could or must respond.
On July 7, 2017, the government of India created a logistics wing under the commerce ministry, which had the mandate to develop an action plan by identifying bottlenecks and gaps. In November 2017, the government granted infrastructure status for the logistics sector, so that the industry could easily obtain bigger finances at much cheaper rates.
On February 5, 2019, the new logistics wing released the Draft National Logistics Policy for public scrutiny inviting comments and suggestions. And in September 2019, the redrafted policy was sent for cabinet approval.
Though there were many suggestions from the industry, the 23-page draft has almost all logistic challenges that grip Indian industry from skewed modal mix to movement of goods through customs listed as 18 thrust areas. The draft also plans to set up a logistics fund, framing an act on integrated logistics and about constituting four new committees including the National Council for Logistics, chaired by the prime minister.
N. Sivasailam IAS, special secretary (Logistics), Ministry of Commerce and Industry during a logistics event organised by Confederation of Indian Industry (CII) in November said, "We have incorporated most of the comments and suggestions made by the stakeholders. Through the effective implementation of the policy, we hope to provide an impetus to trade, enhance export competitiveness, improve India's ranking in the Logistics Performance Index to between 25 and 30, reduce losses due to agri-wastage to less than 5 per cent and bring down logistics costs to 10 per cent of GDP from the current levels of 13-14 per cent."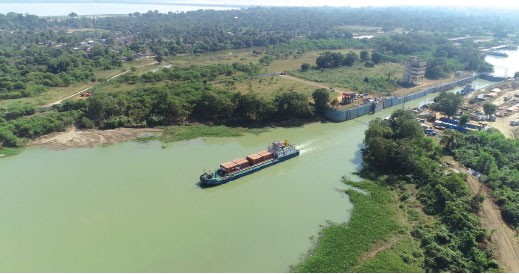 In January 2018, the department of commerce released its first state ranking system, 'Logistics Ease Across Different States' (Leads), which is based on nine logistic parameters including infrastructure, timeliness of cargo delivery and regulatory process.
Steve Felder, managing director, Maersk South Asia said, "The government's ambitious target of making India a $5 trillion economy requires a focused approach in implementing reforms and measures in the logistics sector."
The sense of urgency has a lot to do with how often products manufactured in India fail to stand against that produced in other parts of the world.
Uncompetitive Indian products
On November 4, 2019, during the Association of Southeast Asian Nations (ASEAN) Summit at Bangkok, Prime Minister Narendra Modi announced that India will stay out of the free trade agreement 'Regional Comprehensive Economic Partnership' (RCEP).
The fear is that lowering of the trade barriers may flood the Indian market with dairy products of New Zealand and chemicals, pharma, iron and steel from China. Whatever the arguments are, one thing that they all agree with is the fact that Indian products are highly uncompetitive in the international market. Successive governments had to set up export promotion schemes in the form of incentives and duty exemptions to help Indian products compete in the international market.
Though there are many reasons why Indian dairy products are expensive than New Zealand's or Indian steel than Chinese, logistics cost plays a crucial role in between.
Rahul S Dogar, managing director, Holisol Logistics, said, "Inefficient storage, suboptimal modal mix, longer and inconsistent lead times, slow down due to the coordination with multiple regulatory agencies, the lower adaption of technology adds to the operational cost which affects the competitiveness in the international market."
Let us take a look into how logistics cost can be brought down by attaining the right kind of modal mix, adopting technology, integrating warehouses, reforming tax regimes, reducing documentation and building stakeholder communities. Tear down the walls that separate us and mend the road towards doing business.

In search of the right mix
The draft policy foresees to alter the current modal mix from 60 percent through road, 31 percent for railways and 9 percent in water to 25-30 percent through road, 50-55 percent for railways and 20-25percent in waterways.
On November 12, 2018, at the new multi-modal infrastructure in Varanasi, Prime Minister Narendra Modi received a consignment of Pepsico India that came from Kolkata through river Ganga (Inland Waterway-1), the first-ever containerized vessel sailed on Indian inland waterways. In February 2019, the global container shipping company, Maersk Line started using the same for cargo movements. By November 4, 2019, river Brahmaputra also had its first containerised cargo moving from Kolkata to Guwahati, Assam.
"With cargo successfully being transported via Inland Waterways-1 this year, we hope to see even more increase in multimodal transport routes, aided by the efforts of Sagarmala project," said Felder.
Launched in 2015, Sagarmala scheme of the central government wants to double the freight share of coastal shipping to 12 percent by 2025 from the current 6 percent. In January 2019, Container Corporation of India (Concor) ventured into coastal freight shipping by starting a service from Kandla to Tuticorin via Mangalore and Kochi flagged off by Nitin Gadkari, minister for Road Transport and Highways and Shipping.
Deepal Shah, chief financial officer, Allcargo Logistics said, "Lot of over-dimensional cargo can be moved through waterways. At Allcargo, we have moved stator using the multimodal route (road and coastal) for a thermal power project in Nabinahar. Route was – Sanand to Mundra (road), Mundra to Kolkata (coastal route), Kolkata to Bakhtiyarpur (Ganges). This considerably reduces unnecessary cost of road transportation."
Vivek Arya, managing director, Rhenus Logistics India said, "The government initiatives will contribute in bringing down the logistics cost in the country and boost infrastructure development like multi-modal and inter-modal terminals, Roll on-Roll off (Ro-Ro) facilities, ferry services and navigation aids."
In November 2019, Minister of Railways and Commerce & Industry, Piyush Goyal, in a high-level meeting of Zonal general managers, asked to attract new cargo traffic and increase freight loading in trains. The message is clear and sound. India wants to shift its freight weight from roads to rail, coastal shipping and inland waterways.
Vikash Mohan, CEO, DHL SmarTrucking, India said "Currently, the bulk of goods in India are transported by road, comprising around 65 percent of freight. While this means there has been a lot of stress on the existing road logistics infrastructure, with Bharatmala slowly coming to life, and with measures like e-way bill and FASTag adoption and the revised payload norms, this strain is already easing."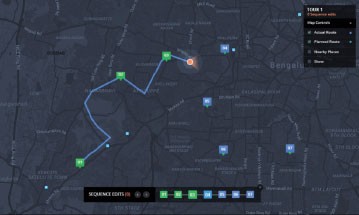 Start-ups
A study released by global research platform HexGn revealed that Indian transport and logistics start-ups attracted $2.4 billion in 2019 mostly by riding on the tech success of bike-sharing, mobility, and freight aggregators.
Sachin Haritash, founder and CEO, Mavyn, said, "Performing the functions of logistics through digital means has proved to be time-efficient, cost-efficient and reliable. Mavyn is one of the few start-ups in India, which is paperless, faceless and digital. It uses AI to refactor the end-to-end transportation process, aiming to provide the best price and on-time delivery to shippers."
Felder said, "Digitization has been paramount in propelling the logistics and shipping industry forward. We see great opportunity in investment in technology start-ups focused on developing solutions backed by artificial intelligence, machine learning, blockchain and similar technologies to help address challenges prevalent in the industry."
Online grocery
Nishith Rastogi, CEO & founder, Locus, said, "Online grocery is a highly lucrative business in the Indian subcontinent, but at the same time, extremely competitive and time-sensitive. With the help of comprehensive route optimization and tracking solutions powered by advanced geocoding algorithms, this logistics problem was resolved at Bigbasket, resulting in increased rider efficiency and better time compliance."
Mohan said, "By leveraging GPS, Internet of Things and sensor technologies, DHL SmarTrucking enables the continuous tracking of shipments. With these technologies and offline data loggers (ODLs) we can make sure that the ambient temperature within the vehicle is being maintained constantly, preserving the quality of the temperature-sensitive goods being transported."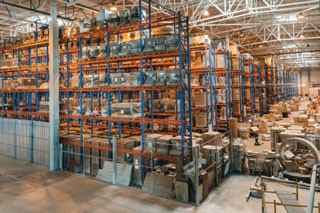 Warehousing
India is experiencing an influx of foreign investment into its industrial warehousing sector. According to the November 2019 report of Colliers International, the country has attracted Rs 25,400 crore since 2017 and is likely to be Rs 49,500 crore by 2021. While the US-based Blackstone Group, one of the biggest foreign investors, crossed Rs 85000 crore mark in October, formed a joint venture with Hiranandani to invest Rs 2500 crore and recently invested Rs 380 crore in logistics parks of Allcargo.
"A leading customer of Holisol into the direct selling of health, beauty and home care products was facing challenges due to fragmented and disorganised warehousing. They had five fulfilment centres which led to problems in integrity and delivery timelines. Holisol consolidated all the five FCs into one single FC which acted as one centralised fulfilment centre. We designed a hybrid storage system equipped with technology which reduced the warehousing cost by 24 percent and increased the perfect order rate to 100 percent," said Dogar.
"One of our customers, a large scale automobile manufacturer was struggling with frequent sales loss due to inaccurate sales forecast and high inventory levels. Holisol's Artificial Intelligent platform 'VERDIS' helped the customer in gaining visibility and complete control over the cost and inventory distribution across the supply chain nodes, geographies and product lines by accurately forecasting SKU level sales for each market region," he added.
Most of the problems arise when there are multiple partners in the supply chain as the ownership of safe transportation and warehousing keeps changing hands.
Arya said, "An ideal situation is to have one partner providing integrated logistics services and solutions. We also have customers for whom we pick from various locations, consolidate the entire consignment under one BL and then export. Such solutions help to reduce cost."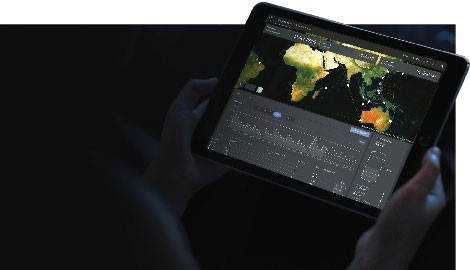 Goods and Services Tax
The movement is not only constrained by the location of warehouses, but also by the tax regime followed by each government. For that matter implementation of Goods and Services Tax (GST) had a revolutionary effect on Indian logistics.
"A consignment from Bhiwandi (Western India) used to reach Lucknow (Northern India) in 6 days carrying declaration documents for MP and UP with the help of agents to facilitate the border crossings. With the onset of GST, there is a reduction in transportation cost/freight due to abolition of posts at state borders. The transit time for the same journey is reduced by almost a day and there is no requirement for the agent at all now," informed Arya.
Mohan said, "Earlier, companies had to maintain multiple warehouses to reduce costs related to state entry tax and CST levy. After the rollout of GST, many businesses have been able to restructure their warehousing operations and reduce the number of needed storage facilities."
Dogar said, "With the implementation of GST, the turnaround time for trucks improved by 10-15 percent in a day. The automobile firms who earlier faced problems in sub-assembly due to the excise duty have now set up sub-assembly plants in different places which have reduced their manufacturing cost.There has also been a consolidation of small stock transfer warehouses that lead to a reduction of overall warehouse maintenance cost.
Fuel concerns
Fuel cost is directly propositional to cost of logistics in India at least until we strike the right balance between the modes of cargo transportation. Till then companies have to find a way around the rising fuel cost in the country.
"For example, a consignment of washing machines needs to be shipped from Mumbai to Bengaluru. Based on the distance and route, we know that X amount of fuel will be needed, which will cost Y. Many unforeseen factors like traffic congestion, accidents, construction work and driving behaviour can affect the movement," said Mohan.
"We use dynamic route optimization that takes into account different route options, traffic delays and diversions so that the vehicle spends the least amount of time idling or stuck in traffic and fuel can be saved. We also have sensors to monitor fuel levels and the lock on the fuel tank, to minimize pilferage issues. Our onboard diagnostics system observes and analyses the driving behaviour, by monitoring for issues such as rash or fast driving and excessive braking which influence the fuel consumption," he added.
Though there are many technical walls to be brought down, the real impediment for the smooth movement of freights in India is the lack of cooperation between multiple stakeholders. Let's take a look into how initiatives like TradeLens of Maersk and Cargo Community Systems of Kale Logistics brought down truck dwell time in airports and seaports.
Holding hands with shareholders
Amar More, CEO, Kale Logistics Solutions, said, "Airport Cargo Community System (ACS) handles airlines, agents, freight forwarders, stevedores, freight depots, exporters, airport authorities and customs at airports. Airport operations have become simple as all of them are connected in one interface. All approvals and clearances can be given through this system. Port Community System (PCS) is another platform which brings all seaport stakeholders into one interface and allows them to interact on the freight status. PCS at Tuticorin Port has brought down truck dwell time by 75 percent."
Felder said, "TradeLens, a neutral and open solution platform, developed by Maersk and IBM, demonstrates strong acceptance and viability of the concept of a blockchain-based ecosystem for digitizing global shipping. More than 100 participants from around the world and from multiple points in the supply chain are piloting the solution. It provides an excellent opportunity for the country for digitizing traditional paper-based processes and has the potential to stimulate the Indian economy and create billions of dollars' worth of value for the entire logistics industry."