"You focus on selling, branding, we'll do sourcing, buying for you"
Read how retailers can focus on sales while increasing their bottom line by handing over sourcing parts to BuyHive.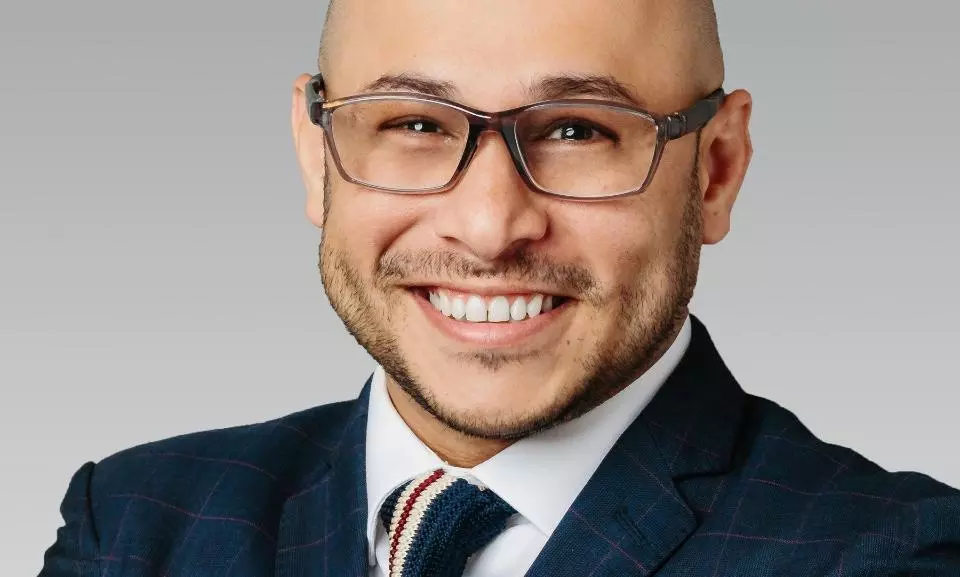 On Monday (Feb 21, 2022), BuyHive announced the global launch of its Expert Sourcing Network platform, live with 500 independent sourcing experts spread across seven countries and territories, to serve B2B buyers from around the world and make sourcing from India easier. Founded in 2019, the Hong Kong-based B2B tech-enabled sourcing platform BuyHive is reinventing traditional sourcing for the digital age.

BuyHive's co-founder and chief executive officer Minesh Pore is a sourcing industry veteran with over two decades of experience in global trading and sourcing, having worked earlier with Tata group. We had an exclusive interaction with him recently and discussed in detail his idea of the sourcing business, his plan to onboard strategic investors and corporate partnerships.

Also, read how small and medium retailers can focus on sales and create great brands while increasing their bottom line by outsourcing the sourcing and buying part of it to BuyHive.
How big is BuyHive in terms of reach, countries, clients and suppliers?
We have got about 9,7000 visitors on our platform from about 50 different countries around the world. In terms of customers, they are retailers, wholesalers, importers, Shopify sellers, Amazon sellers, Magento sellers and Flipkart sellers. In India, we have customers like Moglix, which is an Indian B2B platform, or platforms like Meadow. From Singapore, we have B2B platform Zilingo. In the US, we have the 350-store retail and $6.2 billion company Sprouts. We have NHS in the UK. We have some hospital chains like the University of Pittsburgh Medical Center, the third-largest hospital chain in the US as a customer. We supplied to some charity organisations. In India, we supplied to Hemkunt Foundation and in the US we supplied to Austin Emergency Supply Foundation. We supply to a charity hospital called Visiting Nurse Service of New York.
What is the opportunity that you saw in sourcing while starting the company BuyHive in 2019?
We are into a space called sourcing or international trade where one country businesses are buying from another country's businesses. With different product categories, our focus is on the consumer products like gift items, home decor, apparel, fashion, textiles, and kitchenware.
The retail business across the globe is moving from brick and mortar to online. The United States and Europe have these huge stores reducing in sales, but the sales are moving to online marketplaces. Due to this change, the sourcing professionals, the people who are doing procurement, in the big retail organizations are leaving or losing jobs. At the same time, there are organisations like the small retailers (third party sellers), that sell on Shopify or Flipkart, which are increasing in numbers, their retail is increasing in numbers, and they need sourcing expertise. We saw people losing jobs, who have skills in buying, sourcing and procurement and there are people who need those skills. So there are two types of people that need each other skill set and we started to match that up.
Who are you and who are the people you collaborated with to start this company?
When I started this company, I was the head of international sales for a Hong Kong-based company called Global Sources that used to be NASDAQ listed, and then owned by Blackstone. So when we decided to start the company, I collaborated with the CEO of that company. The challenge that we had at Global Sources was, just like Alibaba or Indiamart or TradeIndia, the dependency on revenues from advertisers, the suppliers that advertise on the platforms. So they cannot be completely conflict-free. And they cannot promote good suppliers, they have to promote the highest paying suppliers or advertisers. It doesn't make any sense.
While buying a million dollars worth of product, there are no reviews. There is no way to review the factories or the quality of products. Also, when you buy on Alibaba or on IndiaMart, they don't take any accountability or responsibility for the product that is bought if something goes wrong. There has to be a better solution than that. So that's what we ended up doing that we want to solve the problem of transparency, trust, and sourcing expertise.
What are the different services you offer and how do you charge your clients for them?
In sourcing, there are a lot of middlemen who are charging unknown service fees. There's also trading houses, which don't tell you what margins they're making, and they're not technically sound. We decided to make it as transparent as possible. So if the product is $1, I will charge you five cents to do production management. I'll charge you two cents more to do quality compliance. If you want logistics services, I'll charge you five cents more, but I will charge you a fee based on the services you need.
How do you make money?
Model one, somebody comes and says they use a freelance sourcing expert, and they pay them a fee. So let's say they charge $300. And we make 15 to 20 percent of the platform fee as our service. The second is sourcing as a service. They come to us, they found the product or through the freelancer, they found the supplier, but they want us to manage the production. They want us to manage QA QC, so we make between five to 12 percent platform fees. We also make money on trade finance. If we do logistics, we also make certain percentage points.
You started with China and now you're in India. How India and China are different for sourcing?
We are not a China or India company but a global company. Wherever there is manufacturing, I'm there. I am in India, Bangladesh, Vietnam, Thailand, Malaysia, Poland Mexico, Colombia. In China, our demand is for electronics, automobile components and more technology products and there is some demand for apparel and fashion. But in India, the demand is for home décor and kitchenware. We have metalware from Moradabad, Uttar Pradesh, handicrafts from Jaipur, Rajasthan, Jute from Calcutta, West Bengal, Coir from Kerala. Same way in China, Shenzhen is a consumer electronics industry pocket. There are home appliances in Ningbo of Zhejiang province and there are auto components around Hangzhou and Shanghai.
How have the recent disruptions in the supply chain affected your business and how do you manage?
There are certain things that we as manufacturers or suppliers cannot control. What we can control is alerting the buyers. Let's say the shipping time increased from three weeks to five weeks, we need to alert them so they can plan accordingly. The price is increased from $5,000 or $4,000 to $18,000 per container, we need to alert them. If you want to choose your own logistics, feel free. But we need to educate them that there is a lead time. And then there are times when the buyer says I need the product in two weeks and we give them options. If you want to air it, the price difference is going to be about 10,000 more per container. Are you ready? Can you absorb it? So we did air for some of the shipments urgently needed.
Since you are a sourcing company, which are companies you partner with to outsource services?
We are not a logistics company. We partner with logistics organisations like Maersk, Twill, ZenHub and Buyandship. For example, those who have Amazon stores or Shopify stores, say they don't even want to warehouse it and ask us to deliver to end consumers. So we partner with a logistics company that can handle that also for them. So, the other major collaboration that is worth mentioning is trade finance. Trade finance gives you 90 days or 60 days or 30 days credit if you are a credible buyer. So for that, we tied up with some banks and financial organisations.
You started operating in India in October 2021. What are the updates?
So far, we have about 1,000 applicants from India. We are reviewing and interviewing them. We are a small team. We are about 30 people, so India is actually we have more responses than we need.
Where are those 30 people sitting?
I'm mostly stationed in Shanghai, China. Our headquarters is in Hong Kong, and our US registered company is in Nevada. We have or development team in Ahmedabad, India. We have our CTO in Fremont, US. We have our sales teams in UK, Dubai and the US. We have two people team in Pakistan doing some coding. We also have people in Singapore and Taiwan, and China of course.
How about your financials?
Last year, we did a revenue of about $8.5 million. This year, we did a revenue of about $11.5 million.
What we can expect from you in the next six months?
We are looking out for strategic investors. We're not hungry for money because we are cash flow positive. We are looking for strategic investors that can bring in either technology that can help us grow, buyers that can help us grow or a network of sourcing experts. We are also looking at some corporate partnerships, which may not be investments, but that can help us grow the business faster. Since we got an amazing response from India, we are doing certain surveys with these guys and are looking at understanding more of their needs.
All your technology and the algorithm are in-house built?
Everything that we have built to date is in-house, it's customised to our needs. And we have integrated everything in such a way that it is built into different APIs. So tomorrow if you want to plug in an API of a logistics organisation of a trade finance organisation or it's easy for us.
Will you be also trying to improve your technology?
We need to add in certain AI tools, data mining tools because our business is all data. We're collecting buyers data, suppliers data freelances data and product data. We will also be doing some predictive analysis tools.
What is the future of the retail sector and sourcing platform BuyHive as you see it?
The future of retail is going to come from small, medium-sized guys, people that are coming out of companies frustrated after this Covid-19. They want to do something on their own, they're very good at creating brands, they have ideas, and they're creators. For all those creators who can create their own stores, we want to be the outsourcing solution.
You focus on selling, you focus on creating your brand, and we will do all the sourcing for you all the buying for you, and increase your bottom line.
For example, a store in France is selling wine glasses brought from a distributor. He is selling for five euros apiece, but the distributor is buying it from a supplier in India. If he can buy it for $2 or two euros in India, he has $3 to work with it. He can put 50 cents to further improve his branding, positioning the packaging, etc, and sell it at a higher margin. So instead of making 50 cents or $1, he can make $2.5.