Elixia wants to penetrate South East Asia, Middle East: Sanket Sheth
The Monthly Recurring Revenue (MRR) of Elixia Tech Solutions is about ₹1.85 crore per month.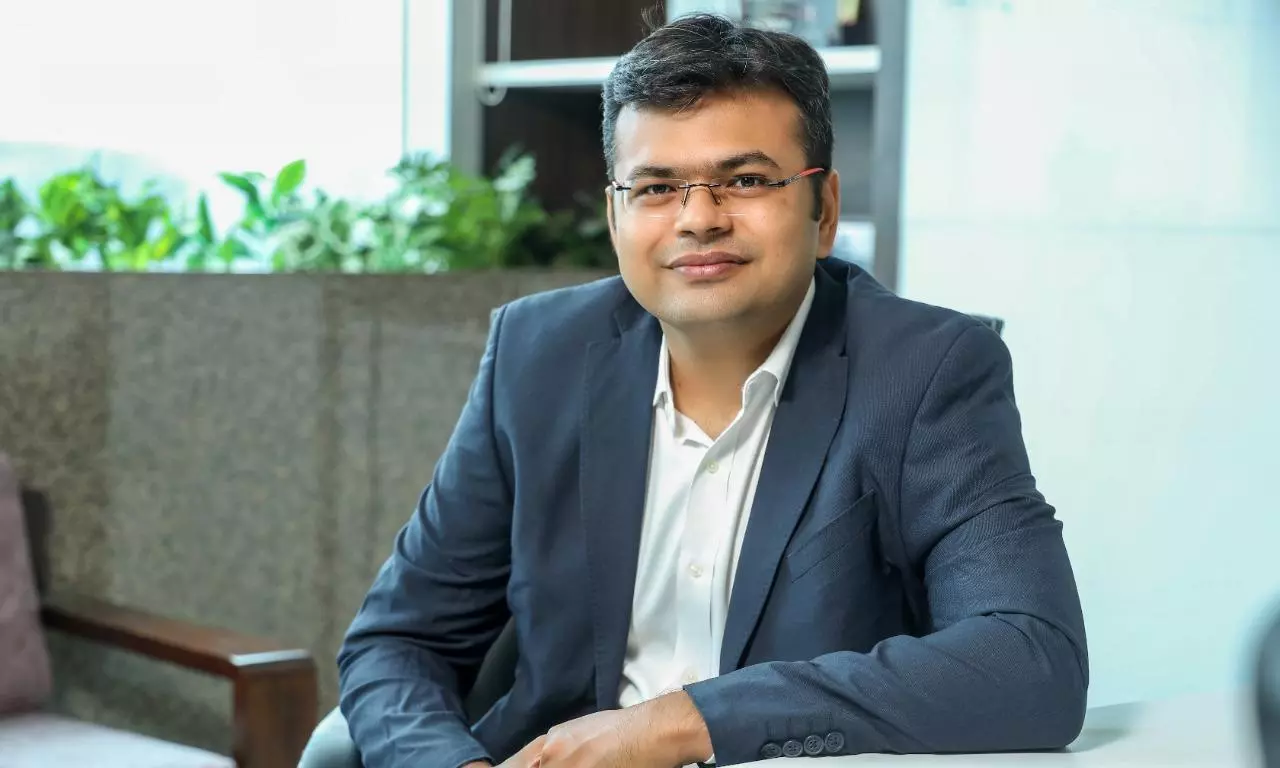 Founded in 2011, Elixia Tech Solutions is an IT solution provider to logistics and supply chain companies. Across pre-transit, in-transit and post-transit, Elixia provides 23 technology solutions to help logistics as well as enterprise companies to bring in visibility and automation and intelligent analytics which makes the operations efficient and brings down the cost. In an exclusive interview with ITLN, Sanket Sheth talks about the evolution of Elixia from providing visibility to offering the end to end supply chain control tower and his plans to attract more funding and expansion.

Give me an idea about the financial health of your company and what we can expect?
The Monthly Recurring Revenue (MRR) of the company is about ₹1.85 crore per month. We have touched 2x revenue in FY 2021-22. Last year we raised a round of capital which helped us launch Elixia Connect and Elixia Lite. We are looking out for another round of funding of around $12 million which would be a series A fund and will help us penetrate South East Asian and Middle East markets.
Give me a brief about how you started Elixia and how it evolved?
I did my Masters in Computer Science with Information Assurance Concentration from ASU in the US and worked there for a small supply chain automation startup wherein I focused on machine learning (ML) and artificial intelligence (AI) algorithms.
In parallel, I started understanding the unstructured logistics market here in India. The logistics cost in the US is about eight to nine percent of the actual sales value. But in India, it's about 13 to 14 percent. There is a huge scope for savings of about 6 percent and there is very less adoption of technology in the Indian subcontinent. India is like six years behind the US. This made me fly back and start Elixia as a company in 2011.
Since then, for the first four to five years, visibility was the key pain point that I focused on because people didn't know where the vehicle is, at what speed is it running, how much distance has it travelled by far and when will it reach the destination. So, I started cracking a lot of deals mainly in Western India and that is how the business of telematics, the business of data captured through GPS devices evolved.
Then from 2015-16, I started getting opportunities from various enterprise companies like Mondelez, Nestle, Ferrero, UPL to build the entire supply chain control tower. That is when I realized visibility is not the only pain point when it comes to the supply chain, It's the digitalization as a whole. We are further revamping and ensuring that the actual supply chain control tower becomes stronger for supply chain heads to start making decisions.
What is the evolution and growth since 2016?
From 2015-16 I started focusing on a few industries like FMCG and pharma because the cold chain was our strength. This includes installing temperature sensors along with GPS devices, measuring real-time temperature, sending temperature conflict alerts, and sending temperature compliance reports to customer's real-time.
And then we started building the industry agnostic supply chain control tower, which means, at this moment, we are targeting steel, cement, chemical and a lot of other companies in India. To narrow it down, we focus on supply chain execution for surface transport.
Considering the nature of the Indian supply chain, we built about 23 products overall. We call it P2P or Procure to Pay and all these products talk to each other. It's a software as a service (SaaS) kind of a model.
These products built are highly configured and are location agnostic. That made the customers of Elixia to take our solutions to other geographies as well. The chemical manufacturing company United Phosphorus Limited automate the entire logistics and supply chain using Elixia's control tower here in India. And now they have taken us to Brazil as well. Similarly, the cake manufacturing company Monginis in India use our control tower in India, and now they have taken us to Egypt. And the same solution works there in their native language.
How big is Elixia in terms of your geographic presence, team, clients and verticals?
90 percent of my business comes from India. But in the first quarter of 2022-23, I am going to scale up Elixia into different geographies. To start with Southeast and Middle East are the markets there are lots of emerging logistic companies. Vietnam, Indonesia, Philippines are the three countries I intend to start with Singapore as the base. In the Middle East, Qatar, Yemen, UAE and Saudi Arabia are the countries in which I intend to scale up with Dubai being the base. Later down the line. I might penetrate into saturated markets of Europe and the US as well.
The team size currently is about 120 to 135, a lot of them being techies.
We have a couple of good competitors and globally Project44 and Four Kites are the companies I keep my eye on. The supply is very less the demand is very high in this market. Elixia's sales pipeline is very strong. Initially, we had like 20 hot leads per sales employee. Today, we have 40- 45 hot leads per sales employee. This by itself means the demand is growing like crazy.
Who are your clients and what are the verticals that you deal with?
In pharma, Sanofi already uses the solution to monitor the cold chain and have adopted our control tower, in FMCG, Mondelez, Nestle, Ferrero and Monginis all use Elixia's control tower and then we started penetrating into different segments of markets. Action Group uses our solution for a lot of their business verticals. If you consider logistics there are several logistic companies like Snowman Logistics and Allcargo Logistics that use our solution again pan India and we recently cracked deals including L&T Electric, which is Schneider Electric and a few others.
Since 2011, we have served about 1500 to 1600 customers by far. Active customers and enterprise customers are about 1350 amongst these 150 to 200 are enterprise customers and the remaining are logistics players mainly three 3PL players, warehouse or logistics service providers.
Elixia recently combined its two different control tower offerings for logistics companies and enterprise companies under a single supply chain control tower. What are the products that come under this control tower and how they are divided?
All our 23 products come together and form one single supply chain control tower. This is then split into pre-transit, in-transit and post transit modules. Pre transit is what dispatch planners or distribution planner does and has two products. One is the optimization engine wherein we optimize load and we help customers identify how many vehicles to procure and what type of vehicles to procure thereby helping them save costs on heavy vehicle utilization.
The second product is automated indent management, which means they do not have to really think about which transporter should get the order as the system will think for them and send alerts or send the orders to transporters
Then comes the in-transit platform which is into visibility. In-transit helps with identifying stoppages, delayed deliveries, route violations and temperature monitoring and control.
In the post-transit module, when the material reaches its destination we capture proof of deliveries along with shortage, damage, and access, helping with the billing. Transporters can raise bills on the platform and the logistics managers or supply chain heads can approve bills and process the bills. Along with this, we provide big data analytics to help catch exceptions, measure predictions and budget.
Can I buy a single product from your control tower or is it that I have to buy the entire supply chain control tower? How do you make money?
No, you need not purchase the entire control tower hence we have split it into 23 products. If you have problems with visibility, just go ahead with the in-transit and start measuring where the vehicle is. If you have a problem with the planning just go with the pre-transit module.
I make money on a per-trip basis. So, if you are doing like seven hundred trips a month or eleven hundred trips a month based on which I charge the customer on a per-trip and monthly billing is what I do with the customer. It is again slab-based. Like if he does 10 trips still they will have to pay a substantial amount.
What are the Elixia achievements you are proud of?
In one of Mahindra Logistics warehouses in Hyderabad, we helped them to save about 6-7 percent of the expenses. For L&T Electric, which is now Schneider Electric, we implemented e-LRs. LR is Lorry Receipt, a document which the driver carries physically. We started e-LRs for them wherein drivers can carry LRs on their phone and can show the same to the consignee.
How intelligent is your technology and how you make use of AI and ML algorithms in Elixia?
For the first few years, we were into IoT and telematics. When we started realizing that people would want to know what's going to happen with their budget and want more predictions, we started getting into AI.
We already do big data analytics for companies like Mondelez which helps them to take decisions. In future, Elixia will be getting into drones. We will be doing drone control towers. We intend to bring visibility into air, rail and sea, i.e. all modes of transportation.