Small freezer centres in remote areas key to move Covid vaccines: Dachser India MD
Huned Gandhi, managing director air and sea logistics Indian subcontinent, Dachser, talks to Indian Transport and Logistics News (itln.in) about how the Indian logistics industry and Dachser is dealing with this challenge.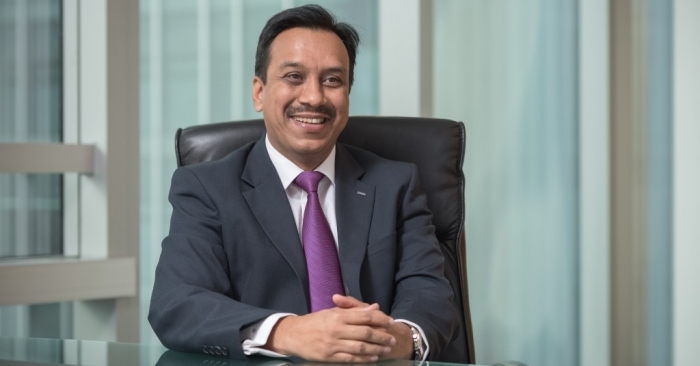 February 8, 2021: India launched the rollout of Covid-19 vaccination drive on January 16 and the Indian logistics industry is in a mission mode to move the approved Covid-19 vaccines. In the first phase, India plans to vaccinate three crore healthcare and frontline workers. This will be taken up to 30 crore in the second round when elderly and people with serious co-morbidities will be vaccinated. More than the technical challenges, it is the volume of vaccines and the speed by which it should be transported are the greater concerns for the supply chain.
Huned Gandhi, managing director air and sea logistics Indian subcontinent, Dachser, talks to Indian Transport & Logistics News (itln.in) about how the Indian logistics industry and Dachser is dealing with this challenge.
From the logistics industry perspective, what do you think will be the challenges in transporting Covid vaccines to Indian population spread across cities, towns and villages?
India is a large country with diverse geographical topography and climate, we certainly have a daunting task ahead to ensure smooth and timely delivery of the vaccine. It's going to one of the biggest vaccination drives in a country the world has ever seen and considering the size of it, certainly, there are going to be some challenges that we have to work upon and make the drive a huge success.
Vaccine supply is a complex procedure, it requires a temperature-controlled atmosphere, maintaining the temperature throughout the supply chain is the key to the efficacy of the vaccine.
A high number of flights, trucks, warehouses and temperature-controlled facilities will be needed to transport the vaccine from the point of manufacturing to the last mile and it will get difficult to reach the deep interiors of the country especially where the infrastructure is still under development.
The Indian cold chain industry is growing at a 13-15 percent CAGR and is set to reach ₹47,000 crore by 2022, according to Crisil Research. India has around 7000 cold storage facilities spread across the country with an installed capacity of around 30 million tons.
While we have to ensure the maximum utilization of those cold storages, make them equipped for vaccine storage and can be used for the vaccination, we also need to create small centres with freezers in the remote areas to successfully supply the vaccine.
Fortunately, the vaccine candidates at the forefront of India's vaccination drive do not require the extremely low storage temperature needed by some other imported vaccines.
How from your company perspective are you positioned to solve some of these challenges?
Dachser is well established and positioned to address and overcome these challenges. Our strong network (both local and global), well qualified CEIV trained and experienced teams, established partners (airlines, cold chain transportation) and automated IT processes are all perfectly aligned to service vaccine logistics with efficacy.
Tell us about your communications with other stakeholders for vaccines transportation including manufactures, govt institutions, and logistics companies.
We are in regular dialogue with airports, handling agents, shippers and relevant vendor partners for exchange of information, evaluation of mutual preparedness and enabling a cohesive approach towards vaccine logistics.
Do you think the last mile delivery would be a challenge for India? What are the specific requirements for this phase?
Last-mile delivery needs small and medium-sized reefer trucks, conveniently located reefer distribution and storage depots. We also need to be able to maintain correct storage temperature at vaccination booths where the activity will be carried out over extended long hours.
Yes, this is indeed a challenge but we are sure we as a country and the logistics industry will rise up to face these challenges and find the right solutions for the last mile distribution.
How do you think each mode of transport (road, rail, air, sea) will play their role in moving Covid vaccines?
Road transport would help to provide domestic and last-mile connectivity. While rail transport and air can help quickly cover large distances to reach villages and towns located in the hinterland.
Air transport would also be inevitable to carry outbound export loads of vaccines, which will be supplied all over the world from India. Sea freight is less likely to play a pivotal role in vaccine transport due to time factor being critical for this ultra-perishable goods, nevertheless, there is news that a leading shipping line has made a tie-up with a vaccine manufacturer for bulk movements on certain lanes.
All reliable modes of transport will be considered, transport solutions will be based on speed and accessibility, as mentioned we as the logistics industry will do all it takes to accomplish this important task for our country. Dachser India is also well prepared to set up a 24x7 control tower to monitor the movement and provide the updates to all the stakeholders until the last mile delivery is completed.