Saudi's Bahri chooses Aventra to orchestrate logistics data, analytics
Aventra's Ajay Gupta told ITLN that several ports & terminals across the Asia Pacific and Europe are interested in the data orchestration platform.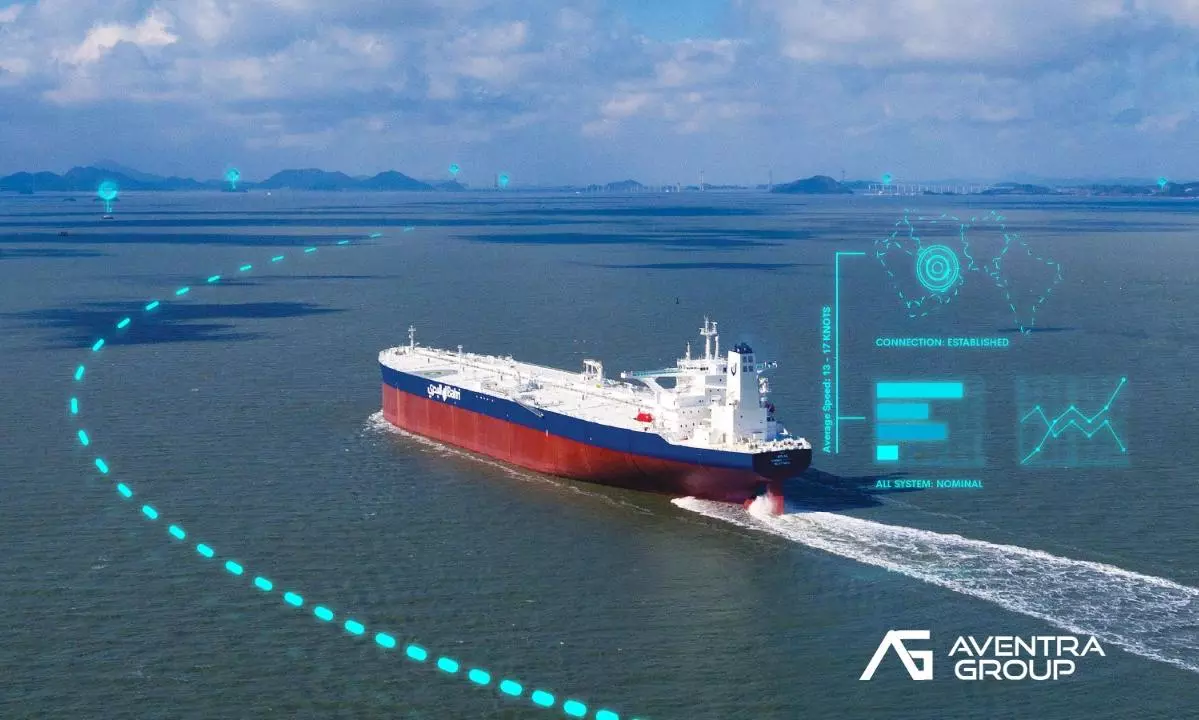 Bahri, the national shipping company of Saudi Arabia, has signed a partnership with Aventra Group, a digital transformation company specializing in business and technical consulting, to assist its digital transformation journey by further utilizing data to improve its decision-making capabilities.

This partnership includes building a maritime-based data orchestration platform solution that will securely store, sort, and combine data across Bahri's business units, allowing the company to streamline and automate data-driven decision-making.
The Kuala Lumpur-headquartered Aventra Group is bringing data-driven digital transformation, to maritime - shipping, ports & terminal, and logistics industries.
While the data orchestration platform is a new industry concept launched by Aventra, Bahri signed a contract last year and has been using the platform for the last 10 months. Aventra is also building the analytics platform for specific use cases with the data churned out from the orchestration.
Meanwhile, CEO & executive director of Aventra Digital Ajay Gupta told Indian Transport & Logistics News that several ports and terminals across the Asia Pacific and Europe are interested and will be implementing this data orchestration platform.
"We have active participation with the shipping company for the last 10 months in providing the data orchestration platform. The platform is the first of its kind in the maritime and logistics industry. Bahri being the maritime and logistics arm of the oil giant Aramco and as a Saudi Arabian government-owned company, we are proud to have been chosen for this strategic project and understand the importance of this partnership," he said.
The platform helps the company to increase its data quality, build data governance, build stringent security measures and build a master data management platform to provide analytics.
"It's a long journey but the base is done," he said.
"From a customer point of view, the partnership allowed them to arrive at the right data set to do analytics and get deep insight about their complete outlook," he added.
He noted that the quality of data available in the maritime industry is very bad and "when you jump into analytics game, it is garbage in garbage out," he said.
Also, according to him, the partners and companies in the industry work in isolation. "The procurement will not have visibility of the sales while the sales will not have visibility of corporate data. So it is important to bring everything to one single platform, establish a correlation and then convert them into data sets," he noted.
He also mentioned that he won't be able to talk about the use cases since it involves confidentiality and they provide a competitive advantage to the shipping company.
Gupta said, "Aventra will use its advanced data platform technology and maritime expertise to build a data orchestration platform to enable Bahri to stay competitive in an ever-changing global market. Digitization is driving a significant shift in the maritime and logistics industry toward a data-driven culture."
Waleed Alsobayel, acting chief technology officer, Bahri, commented, "Our partnership with Aventra Group is a great step towards implementing the latest technology to aid our day-to-day operations. Data is the core to all digital transformation, and this partnership enables Bahri to accelerate its strategy to ensure that we further strengthen Bahri's comprehensive logistics and transportation offerings."
Bahri's new state-of-the-art data orchestration platform will collect and prepare data, analyze transactional efficiency, and stream real-time information, including data from sensor-based Internet of Things (IoT) devices. This catalogued data will then be used to facilitate greater business insights using both machine learning automation and artificial intelligence (AI).
Bahri's decision to partner with Aventra Group will facilitate agile decision-making within rapidly changing scenarios to properly manage risks and opportunities for customers, suppliers, and employees. The data orchestration initiative further underlines Bahri's commitment to creating value and delivering excellence through efficient operations.