Long-term ocean freight rates drop over 60%: Xeneta
Routes from the Far East, the busiest globally, experienced a significant 75% YoY contract value reduction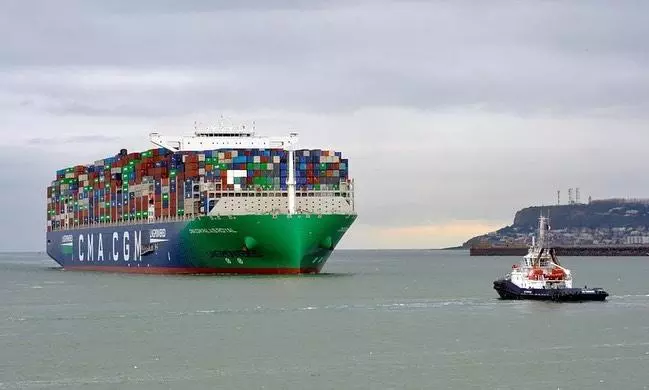 Long-term ocean freight rates continued their decline in August, marking a year of steady decrease for carriers, according to the latest update from Xeneta.
"The Xeneta Shipping Index (XSI) data reveals a 7.8 percent drop in contracted rates this August, adding up to a 62.7 percent decrease from last year. Routes from the Far East, the busiest globally, experienced a significant 75 percent year-on-year contract value reduction based on Xeneta's regional sub-index."

Carriers are facing challenging times in the contract market due to weak demand and increasing ship capacity, resulting in widespread long-term rate reductions, the update added.
It's important to note that the pattern differs from the spot market where major trade rates have risen in recent months. "As the long-term market usually follows spot market trends, the current advantages for shippers might be temporary."
Far East XSI
The XSI for Far East exports has now fallen by almost 75 percent since August 2022 – the most of any major XSI import or export region. At 117.7, the Far East imports XSI fell by another two percent in August, the lowest of all the XSI sub-indices.
Europe XSI
The XSI for European imports fell to 178.7 in August, down 3.4 percent from the previous month. Over the past 12 months, the sub-index has fallen by 60.1 percent. The XSI for European exports declined 2.8 percent from July. The sub-index has now been halved over the past year, falling by 52.4 percent from August 2022.
U.S. XSI
U.S. imports as well as exports are increasingly being affected by the restrictions that are in place for the Panama Canal transits. The XSI for U.S. exports stood at 134.5 in August, down by just a single point - and 0.8 percent from July.