Carriers have $130bn cash, shippers expecting more: Drewry
Analysis reinforces view that elevated profits are due to higher freight rates, not higher volumes or more services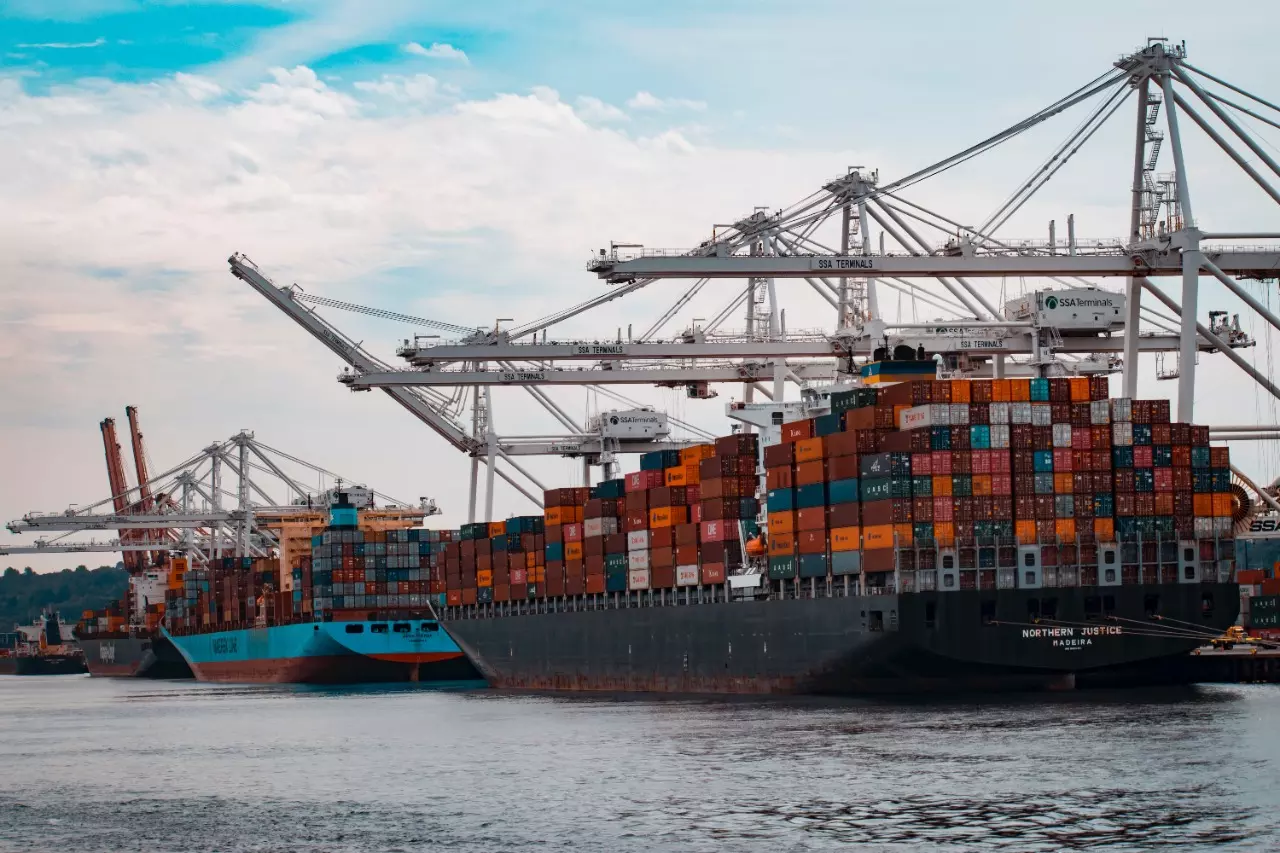 Ocean carriers have generated about $190 billion of annual profits and about $130 billion of fresh cash in 2021 but will the exceptional transfer of cash be put to good use, asks Drewery in its latest executive briefing.

"A comparison of the 4Q 2021 profit margins of 2 large ocean carriers versus industry majors in the railroad, forwarding and parcel industries shows that ocean carriers are now making even higher margins than Union Pacific Railroad and CSX Corp. – 2 big US rail majors - twice the margins of UPS and more than five times the margins of forwarding and 3PL majors," the report said. (Figure 1)
Drewry analysis of carrier profits and freight rates reinforces the view that the elevated profits of ocean carriers are the result of higher freight rates – not higher business volumes, additional services or lower costs. "For example, neither Maersk nor Hapag-Lloyd carried more containers in the latest quarter than in the same quarter of 2020."

Maersk alone reported an operating cash flow of $22 billion (before capex) and free cash flow of $16 billion (after capex) in the full year 2021. If other carriers had the same level of cash flow per TEU, this would mean that the global ocean carrier sector is producing a total free cash flow of about $130 billion a year, the report said.
"Most major carriers are investing in additional ship capacity for the future. More than 600 containerships (aggregating more than 5 million TEU of capacity) are on order from shipyards. Ocean carriers invested about $20 billion in new ships and about $10 billion in new containers in 2021. Good, but this is less than a quarter of the extra cash generated."
Maersk, CMA CGM and MSC are also acquiring companies to provide air cargo shipping or to add end-to-end forwarding capabilities to their customers. ZIM, ONE and others are enhancing their IT capabilities.
"Shippers, who are underwriting the estimated $130 billion annual cash transfer to ocean carriers, will be expecting carriers to reinvest some of this cash in improving their service in the long term. Poor service quality provided to shippers is partly under the control of the carriers and partly caused by port congestion and inland bottlenecks. And many beneficial cargo owner (BCO) customers of Drewry are complaining that relationships with most of their carriers are worse than before the pandemic, that cargo visibility is still patchy and that carriers do not provide timely reporting of their service failures to shippers."
"Today, we are not yet seeing carriers investing enough money or time in improving services to shippers or the business relationships with shippers, although some of them have recently added new vessel loops (for example, from Asia to the US East Coast) to provide more frequency and capacity to exporters/importers," says Philip Damas, Managing Director, Head of Supply Chain Advisors, Drewry.
So, shippers are expecting carriers to do something positive with the mountain of cash the industry is now generating. "Over to you, carriers," Drewry said.
"It is correct that carriers currently continue to make billions of dollars of profits while providing a poor service overall but Drewry and shippers believe that, in the medium term, carriers with a higher level of service quality will be more successful. Carriers are not the only ones to blame for poor service quality because it is also caused by ports and inland transport providers, and a shortage of vessels available to charter," Damas added.
Carriers should not just look at the short-term profitability and should think of long-term customer satisfaction and supporting the growth of their customer, Damas concluded.
Drewry launches Origin Management service
Drewry Supply Chain Advisors, the ocean freight cost benchmarking and procurement support division of Drewry, has introduced a new Origin Management service as part of its ocean freight procurement and logistics management solutions.
"For some years now, Drewry has been working closely with logistics and ocean freight procurement teams in some of the world's leading brands," says Chantal McRoberts, Head of Advisory, Drewry Supply Chain Advisors. "Surprisingly, Origin Management in many of these organisations has tended to be a forgotten element of the supply chain, especially as BCOs have been battling extreme ocean freight rates and fire-fighting widespread disruption. For many BCOs, effective Origin Management can be challenging as they find themselves remote from the origin location, and all too often costs and time can be exacerbated by not having the right provider in place, or by not establishing an effective control point at origin."
Drewry's supply chain advisory team can perform detailed diagnostics to re-engineer the existing OM process or fully design an OM roadmap. "Consultants have direct experience in implementing and innovating in the OM space, and can provide shippers/BCOs with full bid/event support should there be a requirement to run an OM bid event, subsequent to their ocean freight tender."
By interacting with clients and applying industry best practices as part of a programme of scoping, discovery and action, Drewry is able to advise on the optimum processes to give full visibility to effectively manage the Origin Management process and providers in the future, McRoberts added.
Reefer rally to continue in 2022
Global reefer volumes are estimated to have hit 290 million tonnes in 2021, an increase of 3 percent from 2020. "Production of reefer equipment soared 30 percent in 2021, and 193,000 FEU was delivered - an absolute record," Philip Gray, analyst, Drewry said in a webinar on reefer container market outlook recently.
Gray added that Southern hemisphere shippers - South America, especially (shortage of 670,000 FEU) - are confronting reality "that was always there but never noticed." Repositioning continues to be a challenge as empties must compete with well-paying dry cargoes and/or non-operating reefers.
Reefer freight rates continue their upward trend, and are up nearly 50 percent in Q12022 compared to Q12021 and double of Q12020. "Low value commodities are suffering and may not be shipped," Gray said.
As long as there is overall strong cargo demand and operational challenges will persist, we estimate mid 2023 for an easing of the situation, Gray and Martin Dixon, Head of Research Products, Drewry said during the webinar.