Adani Ports FY23 revenue up 22%, profit up 9%
Investments of Rs 27,000cr in FY23 primarily funded through internal accruals and cash and cash equivalents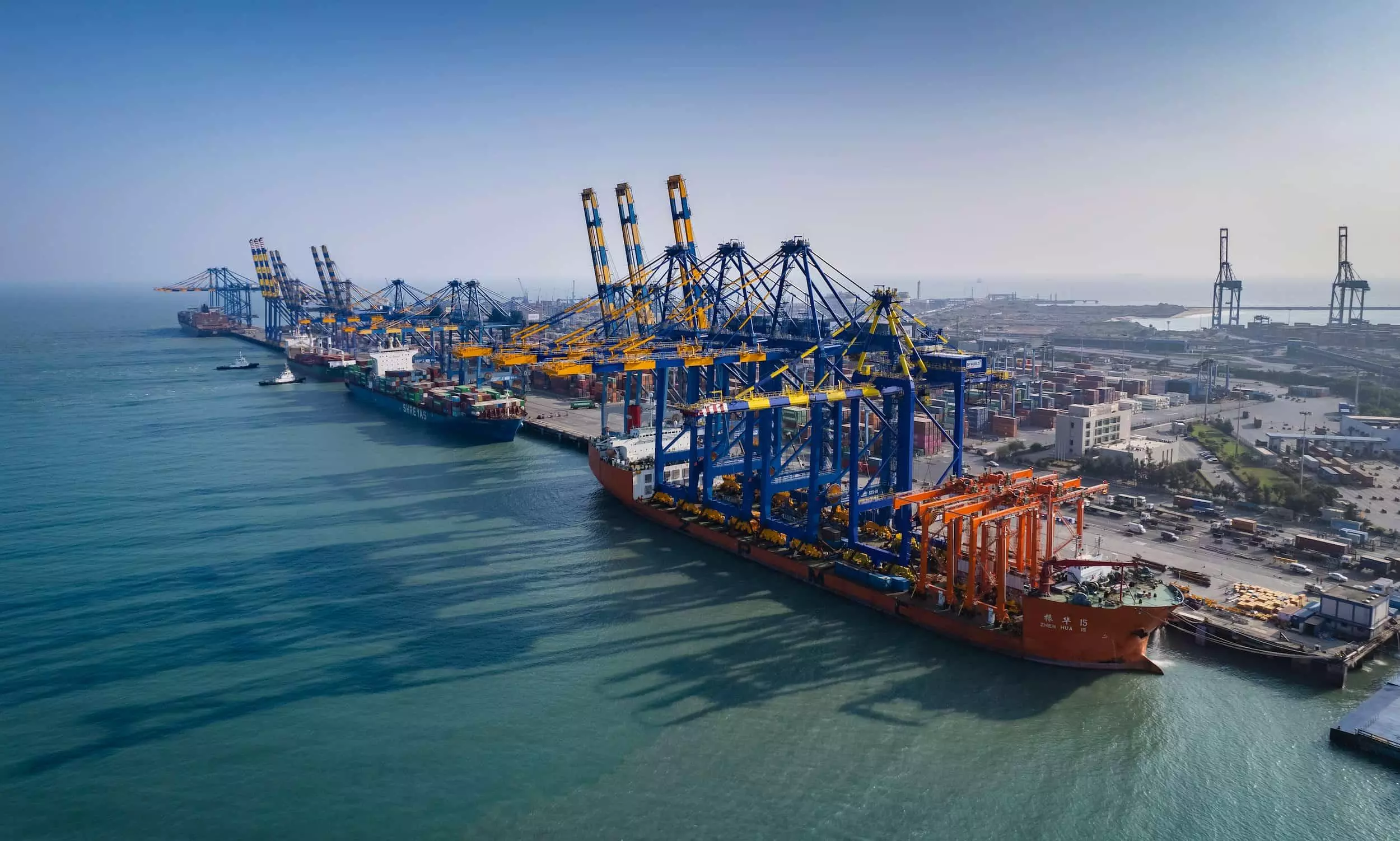 Adani Ports and Special Economic Zone (APSEZ) reported a 22 percent increase in revenue at Rs 20,852 crore ($2.5 billion) for the year ended March 31, 2023 on higher volumes.
The company handled 339 million tonnes of cargo, an increase of nine percent, says an official release. "The growth in cargo volume was led by coal (+19 percent), containers (+7 percent) and liquids excluding crude (+7 percent). The automobile segment, though a small proportion of overall volumes, increased 11 percent."
Net profit increased nine percent to Rs 5,393 crore ($658 million) factoring a write-off of Rs 1,273 crore ($155 million) on account of the sale of Myanmar assets, the release added.
"FY23 has been a stellar year for APSEZ in operational as well as financial performance," says Karan Adani, CEO and Whole Time Director, APSEZ. "The company has overachieved against its highest-ever revenue and EBITDA guidance provided at the beginning of the year. Our strategy of geographical diversification, cargo mix diversification, and business model transition to a transport utility is enabling robust growth."
Operational performance
*Two of APSEZ's ports (Mundra and Krishnapatnam) are featured in the top 10 ports of India for their annual cargo volumes
*Mundra continues to be the largest commercial port of India with cargo volumes of 155 million tonnes
*Mundra continues to be the largest container handling port with 6.64 million TEUs in FY23
*Logistics rail volumes crossed a milestone of 500,000 TEUs during FY23
"ASPEZ completed six acquisitions (Haifa Port Company, Gangavaram Port, Karaikal Port, IOTL, Ocean Sparkle and ICD Tumb) during the year implying an investment of around to Rs 18,000 crore. Total capex during the year was around Rs 9,000 crore."
FY2024 outlook
Cargo volumes for financial year 2024 is expected to be 370-390 million tonnes, resulting in a revenue of Rs 24,000-25,000 crore, and EBITDA of Rs 14,500-15,000 crore. Total capex during the year is expected to be Rs 4,000-4,500 crore.