DP World launches double stack train service from Mundra to Ahmedabad
Double stack train service will boost connectivity of Ahmedabad and significantly lower overall logistics cost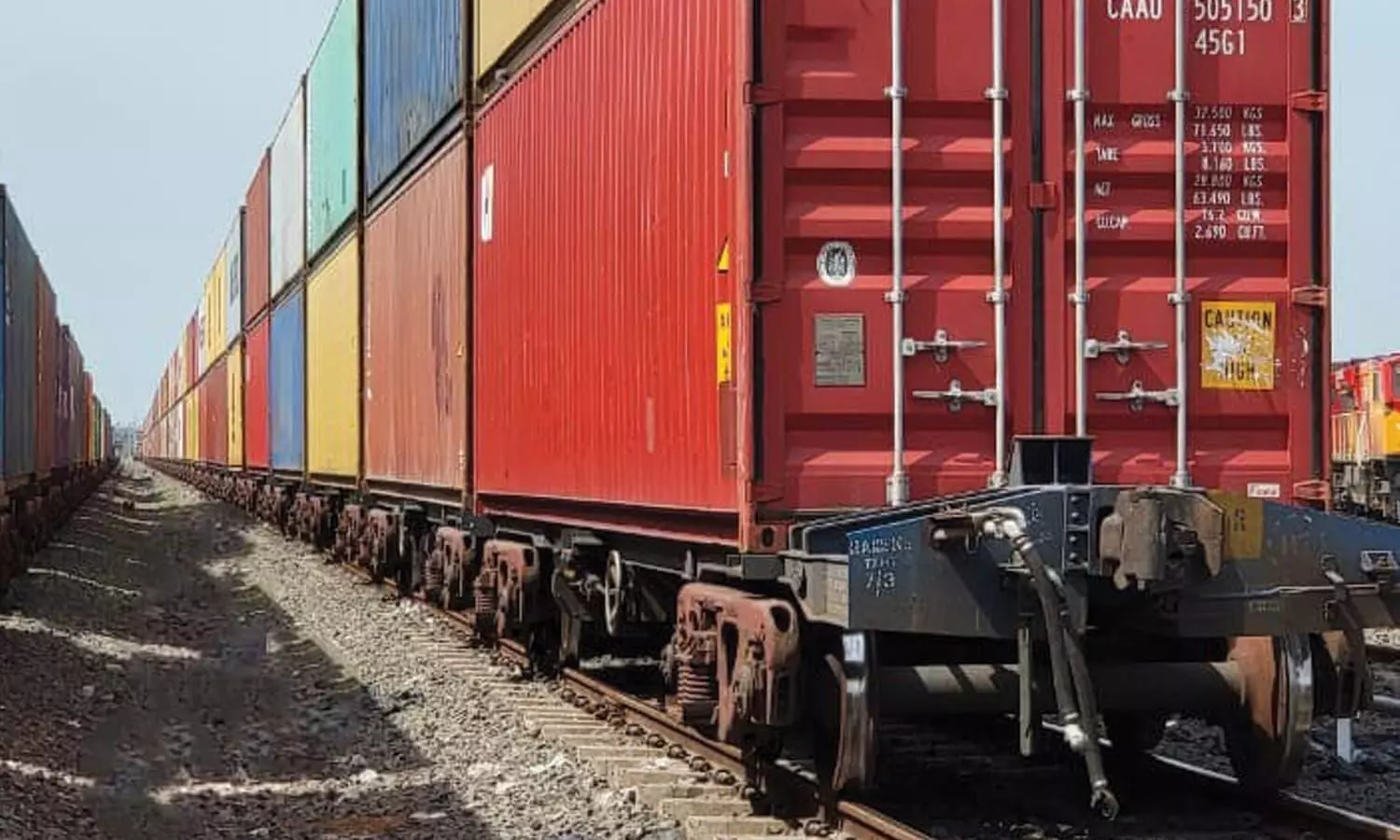 DP World, a leading global provider of smart end-to-end supply chain, launched a new double-stack freight train facility to improve efficiencies and connectivity between its inland terminal at Ahmedabad and the Mundra port.
The maiden train was flagged off from Mundra earlier this month with a full payload, says an official release.
"The double stack train service will further boost the connectivity of Ahmedabad and will drive better efficiency and significantly lower the overall logistics cost for cargo movement on the route even with fewer rakes, owing to the lower haulage rates and lesser or zero port ground rent (PGR) resulting from the faster evacuation of containers from the port."
Adhendru Jain, CEO, Rail and Inland Terminal, DP World Subcontinent says: "Robust infrastructure and efficient logistics are crucial for boosting economic growth and exports. We are committed to strengthening our supply chain and enabling seamless connectivity to help our customers move their goods quickly and reliably to global and domestic markets. The new double stacked rail freight service will boost cargo carrying capacity substantially and will open new markets for MSMEs in and around Gujarat by leveraging DP World's world-class integrated multimodal logistics infrastructure."
DP World's Ahmedabad inland terminal, situated about 40 km from Ahmedabad, has a container handling capacity of more than 100,000 TEUs per annum. It offers a host of services and features including a customs-notified warehouse, inventory management services, and specialised equipment to handle steel cargo, the release added.