Qatar Airways Cargo joins Air Cargo India as Platinum Partner
January 22, 2018: Qatar Airways Cargo, the world's third largest international cargo carrier, joins Air Cargo India as Platinum Partner for the 7th ed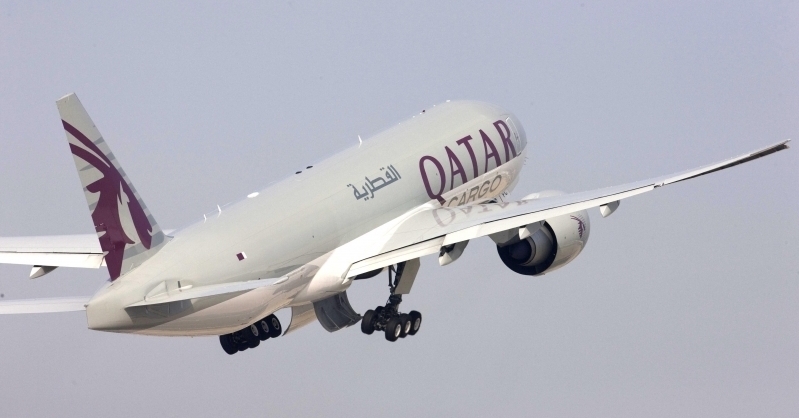 January 22, 2018: Qatar Airways Cargo, the world's third largest international cargo carrier, joins Air Cargo India as Platinum Partner for the 7th edition of the popular biennial global air cargo event.
The 7th edition of Air Cargo India, the international biennial air cargo exhibition and networking conference, organised by The STAT Trade Times, the flagship publication from the global multimodal transport media specialist the STAT Media Group, will take place from 20 to 22 February 2018 at Grand Hyatt in Mumbai.
Commenting on the partnership, Guillaume Halleux, acting chief officer cargo, Qatar Airways, said, "Air Cargo India presents an ideal platform to connect every player in the supply chain industry, promote the exchange of business proposition and fuel partnership opportunities. Being one the leading air cargo carriers, Qatar Airways Cargo is privileged to be a major partner at this biennial event, which extends to us not only prominent brand and public relations exposure, but an occasion to foster relationships with our global customers, media and business partners in the region."
Sharing his thoughts on the importance of the Indian subcontinent's air cargo market for Qatar Airways Cargo, Halleux said, "The Indian air cargo sector is expected to witness significant growth in the coming years and it remains a prime market to Qatar Airways Cargo. With belly-hold services to 13 destinations and freighters to seven destinations in India, Qatar Airways Cargo is making great strides in region."
"We offer efficient connections for trade businesses in the region with Africa, Europe and the Americas, via our state-of-the-art hub in Doha. We are committed to deliver service excellence by understanding our customers' expectations and constantly enhancing and improving customer experience for our customers in India Sub-continent and globally," Halleux added.
Qatar Airways Cargo serves over 60 exclusive freighter destinations worldwide via its Doha hub and also delivers freight to more than 150 key business and leisure destinations globally with 200 aircraft. The Qatar Airways Cargo fleet now includes two Boeing 747-8, 13 Boeing 777 and eight Airbus A330 freighters.
Air Cargo India, the only and the most popular global trade show and conference for the air cargo industry in India, has already attracted huge participation for its next edition. The event is planned with the theme of 'Indian Air Cargo: A revolution enhancing global trade'.