Qatar Cargo takes delivery of its second Boeing 747-8 freighter
December 15, 2017: Qatar Airways Cargo has added the second Boeing 747-8 freighter to its expanding fleet. The freighter is part of the order, which t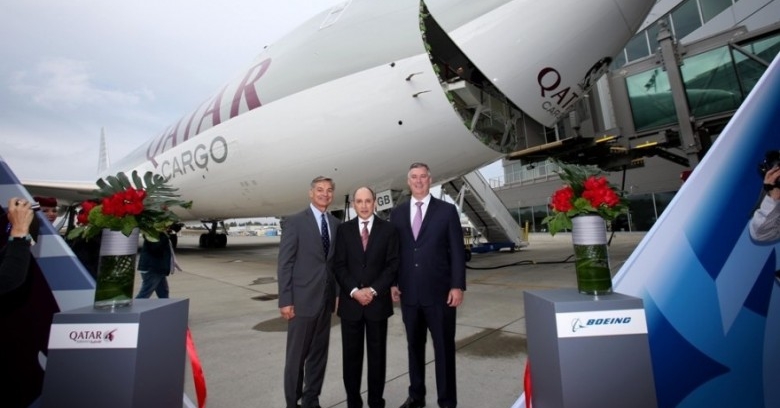 December 15, 2017: Qatar Airways Cargo has added the second Boeing 747-8 freighter to its expanding fleet. The freighter is part of the order, which the airline had placed with Boeing consisting two 747-8 freighters and four 777-300ERs (Extended Range), valued at $2.16 billion at list prices.

"Our second Boeing 747-8 freighter has joined our expanding fleet, signifying a strategic addition to offer our global customers more air freight capacity and charter solutions," announced the Doha-based carrier in its LinkedIn page.
The airline earlier took the delivery of its first Boeing 747-8 freighter in September.
With this addition, the airlines' cargo fleet now includes 23 wide-body aircraft consisting eight Airbus A330 freighters, 13 Boeing 777 freighters and two Boeing 747-8 freighters.
The 747-8 Freighter gives cargo operators the lowest operating costs and best economics of any large freighter airplane while providing enhanced environmental performance. It is optimised to provide greater revenue cargo-carrying capability than the 747-400, offering 16 percent more cargo volume while keeping its unique nose door. The 777-300ER has the highest schedule reliability of any twin-aisle airplane flying today.
Qatar Airways currently operates nearly 100 airplanes manufactured by Boeing and has placed orders in excess of 100 airplanes from the latter.
Picture Caption: Qatar Airways Cargo's first Boeing 747-8 freighter