FROM MAGAZINE: Perishable exporters should have easy access to loans and extended subsidies for business continuity
Covid-19 pandemic has not only crippled the domestic market but also exports from the country. The most affected is the perishable exporting that has a very short shelf life and is over-reliant on air cargo to move goods. In an exclusive interview, Ekram Husain, chief executive officer, Essar Exports & vice president, Vafa Fresh Vegetables & Fruits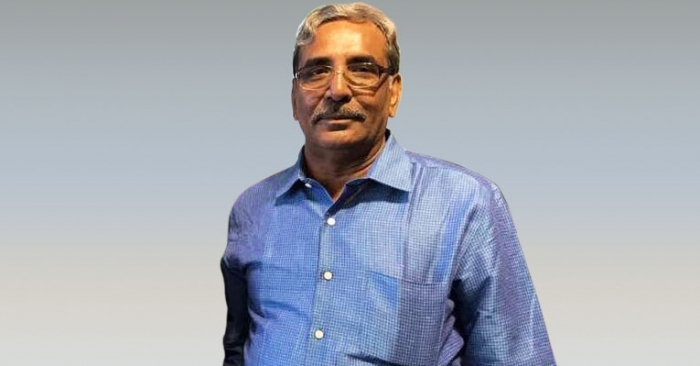 Covid-19 pandemic has not only crippled the domestic market but also exports from the country. The most affected is the perishable exporting that has a very short shelf life and is over-reliant on air cargo to move goods. In an exclusive interview, Ekram Husain, chief executive officer, Essar Exports & vice president, Vafa Fresh Vegetables & Fruits Exporters Association about the state of perishable exporting from India.
Tell us your company Essar Exports?
Essar Exports cater to the business of exporting fresh fruits and vegetables sourced from western Indian states like Maharashtra, Gujarat, Madhya Pradesh and Karnataka. We export fruits like mango & pomegranate and 25 different vegetables to Canada, the European Union and Singapore. We primarily use air cargo to move them as the perishables have a short shelf life and most of our markets are far away.
Tell me about the Indian Agri export market and how Covid-19 affected it?
The Covid-19 pandemic has affected the perishable exports market of India severely. The volumes have come down to 40 to 50 percent now. By air cargo alone we used to move 200-250 tonnes per day. But now this is not possible because we don't have passenger aircraft and their belly capacity while the air freight rates for freighters have gone up to 3-4 times.
Last year as an experiment we transported a container of perishables to the UK by the ocean due to high air freight. Shifting to other modes like sea freight is not at all viable option for perishables due to the shelf life they have and the long transit times taken by ocean becomes a big challenge.
We are finding it difficult to even move goods as the lockdown stopped them from crossing interstate and intercity boundaries. Though after April 15 the relaxations helped us move perishables, a significant volume is still missing. We still have problems as our city Mumbai, where we run most of our operations, is categorised as a
red zone.
The people who were working for us are running away from the city to their native places and this is a huge crisis that will define our future too.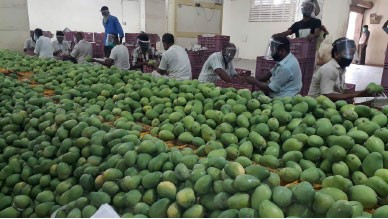 Tell us about the organization Vafa Fresh Vegetables & Fruits Exporters Association and its role supporting exporters?
We have 60 plus members in Maharashtra alone. The association is actively involved in the challenges faced by its member exporters and help them to solve them by approaching the government, nodal agencies and other stakeholders including, seaports, airports, customs logistics players and reefer providers. During the Covid-19 situation, we have submitted several representations and constantly been in touch with the central government and APEDA to help exporters move perishables.
Getting e-passes was another area where the association worked closely with the government to help the vehicles move from sources to ports.
What are the challenges you could see in the logistics part of your business of moving perishables?
Our supply chain starts with the packing in local areas of production like Navi Mumbai and Pune. Then they move to the packhouses and the cold storages where the stuffing is done. Then they leave to the airport and seaport. We have faced several issues regarding the shortage of cold storage facilities and containers with rates going up to two-fold. It has become very difficult to compete in the international market.

Tell us more about the air cargo freight rates and how they are affecting the business?
We can only expect perishable exporting going back to any kind of normalcy only after the return of passenger flights and their belly capacity. Till then we expect the freight rates to remain high and the freighters coming to the country is unaffordable for exporters in the country in large.
The inspection for the United States is not happening this year. How about other countries and markets?
We can only export mango to the United States and their inspectors used to come to India to do the inspection. This year due to Covid-19 no such inspectors came and there is no mango export happening to the US, South Korea and Japan. But to the exports to Gulf countries like Oman, UAE, Saudi Arabia and Bahrain are moving smoothly through sea freight, though quantities have reduced.
What you expect governments to do right now? What you expect APEDA to do right now?
The government should identify and provide relief for all perishables exporters in the country to help them continue their business. We want the authorities to facilitate our members in getting loans without guarantee and low interest. Secondly, the central government and APEDA should consider extending whichever subsidies and incentives possible.
This interview was originally published in Indian Transport & Logistics News' May - June 2020 issue.