Panalpina's Hyderabad facility receives GDP certification
May 03, 2019: Out of the 11 sites, Panalpina's Hyderabad facility is one of the sites to bag good distribution practice (GDP) certification in 2018 in healthcare and pharmaceuticals sector. Ten sites were audited by external certification body SGS and one by a local health authority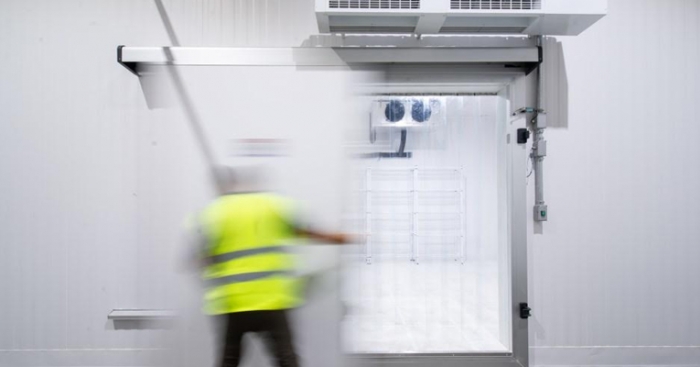 May 03, 2019: Out of the 11 sites, Panalpina's Hyderabad facility is one of the sites to bag good distribution practice (GDP) certification in 2018 in healthcare and pharmaceuticals sector. Ten sites were audited by external certification body SGS and one by a local health authority:
As per Make in India initiative, India is likely to be among the top three pharmaceutical markets by incremental growth and sixth largest market globally in absolute size by 2020.
With currently 37 GDP-certified locations around the globe, Panalpina expects to get over 10 sites certified to GDP in 2019.
Other ten sites include Nashville, San Francisco, Panama, Bogot, Montreal in Americas; Innsbruck, Lisbon in Europe; Dubai in the Middle East, Africa and the CIS (MEAC); and Narita, Hyderabad, Singapore in Asia -Pacific (APAC).
With that, the third-party logistics provider is staying on course to expand its network of GDP-certified sites in key regions geared to serve the healthcare and pharmaceutical industry and meet their demands in handling, storing and distributing their products, according to the European Union GDP guidelines and the World Health Organization GDP guidelines.
"We are stepping up our in-house training capabilities to ensure that employees have the qualifications and training required for GDP. Targeted and faster training enables Panalpina to get more sites certified," said Lindsay Zingg, Panalpina's global head of quality, health, safety, and environment.
Coming up next for GDP-certification in the second half of 2019 is Panalpina's warehouse in Cajamar, Sao Paulo, which is exclusively dedicated to the cold chain segment and is able to store various types of temperature-controlled cargo. Stretching over 4,000 square metres, the facility has three cold chambers for different temperature ranges: -20°C, 2°C to 8°C, and 15°C to 25°C.