Our new Bonthapally facility can be central warehousing hub for Covid-19 vaccine: Gubba Kiran
In an exclusive interview with Indian Transport and Logistics News, Gubba Kiran, chief executive officer & director, Gubba Cold Storage, talks about how his company is positioned in the logistics market of temp-controlled pharmaceuticals.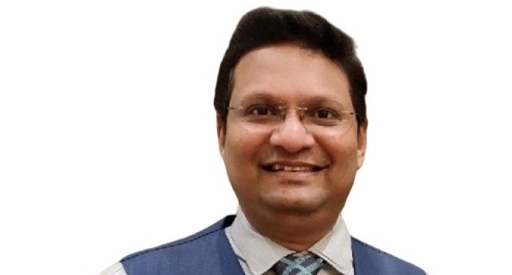 September 27, 2020: Gubba Cold Storage is cold chain player with 1.25 crore cubic feet capacity and operates 17 cold storages in Hyderabad and Aurangabad. Gubba has been serving seed, dairy, processed food and pharma industries with 30 years of expertise in the technology of cold storage preservation.
In an exclusive interview with Indian Transport & Logistics News, Gubba Kiran, chief executive officer & director, Gubba Cold Storage, talks about how his company is positioned in the logistics market of temp-controlled pharmaceuticals.
Give us a sense of how profitable is the business of temp-controlled pharma logistics in India, with regards to the demand & supply in the market?
Every year, the global pharmaceuticals industry suffers a loss of products worth more than USD 15 billion due to temperature fluctuations during transit. Therefore, the failure to maintain drugs at their prescribed temperature often results in loss of drug efficacy, which ultimately hampers the pharma supply chain industry. The following are the various aspects that are analyzed to showcase the profitability of temp-controlled pharma logistics in India:
 According to the statement posted by the ministry of chemicals and fertilizers on March 17, 2020, states that "India imported bulk drug/drug Intermediates worth $3560.35 million in the financial year 2018-19". This states that India heavily depends on Imports from other countries. Therefore, the pharma manufacturers are currently planning for mass imports which would bring out volume discounts for them and their cash flows can be utilized effectively.
 In a typical season, international air freight rates can range from approximately $2.50-5.00 per kilogram, depending on the type of cargo that is shipping and available space. Therefore, rising air freight charges for cargo turning the Pharmaceutical companies to plan their temp controlled shipments in prior and making them turn towards ocean freight through reefer containers. But these take 2-4 days of time, where they can avail the services of Gubba in storing their cargo once the clearance is done at ICD terminal (as Gubba is a Public Bonded Warehouse, under the sec. 57).
 The Director-General of Shipping (DGS) and the Central Board of Indirect Taxes and Customs (CBIC) has recently announced that shipping lines should not to impose any container detention charges on EXIM shipments to facilitate exporters and importers hit by the lockdown restrictions. This would build more opportunities for the Pharma companies to ship their temp-sensitive cargo through the sea which ultimately generates profits to the temp-controlled Pharma supply chain industry.
 Seven Indian pharmaceutical companies such as Bharat Biotech, Serum Institute, Zydus Cadila, Panacea Biotec, Indian Immunologicals, Mynvax and Biological E are working to develop a vaccine for deadly Covid-19 pandemic. These vaccines require a temp-controlled environment to maintain its potency throughout the lifecycle. Most of the pharma companies Warehouses are running through its fullest capacity, therefore constructing another Warehouse would require a lot of time and money too. Here, pharma temp-controlled logistics would bring out profitability to the entire pharma supply chain industry.
Tell us about how your company has evolved for this particular market and what we could expect from the company in a near future?
Gubba Cold Storage is managed by its 5th generation entrepreneurs. The brand that began in 1857, trading agri commodities today is a trusted name in cold storage preservation. Gubba Cold Storage was started as A.P's 1st cold storage in 1987 by Gubba Nagender Rao seeing the exigency to store agri commodities for retaining their market value and efficient future use.
Climate controlled preservation facilities with a range of temperatures from +20 to -22 degrees centigrade and relative humidity in the atmosphere maintained from 40-90 percent according to the requirement of the products preserved. Gubba has innovated and engineered the 1st of its kind rack supported global standard cold storage in India for seeds.
Gubba Germplasm Bank is one of the finest innovations of the Indian seed industry in the private sector. With 6 years of research and technical collaboration with ICRISAT, Gubba has set up Gubba Germplasm bank to preserve the Germplasm of seed for up to 40 years in stringent hygienic conditions with approved security.
Gubba Seed lab caters to the seed testing requirements of the seed industry. To provide world-class seed testing services according to ISTA standard methods. This is a research platform to enquire and improve on the life of the seed inside and outside the seed cold storage.
Life of a life-saving drug can go dead with improper preservation. Therefore, in 2017, Gubba entered into the storage of Pharmaceutical products and thereby, understands the vitality of pharma and biological drug preservation and hence ensure product integrity conditions for pharmaceuticals drugs.
Future of Gubba
 Gubba is collaborating with the Japanese company Kii, an IoT and cloud technology company focused on cold chain innovation to enable continuous optimization of the cold chain. Subsequently, we provide tools to not only monitor what is happening with temperature, location etc. but also to adapt to changing conditions.
 Vishakhapatnam and Mumbai are the major emerging pharma hubs; accordingly, Gubba has done the appropriate market research to expand its wings over the counterparts areas. This is to provide unbroken cold chain and customized solutions to the pharma companies.
 Gubba is planning to store nutraceuticals, Specialty chemicals, and other chemicals. As a result, we are setting up dedicated facilities for each of the products in the near future.
 We are in talks with few of the vaccine manufacturers to endow with 3PL services for the current Covid-19 pandemic. Gubba is open to provide customized solutions such as warehousing, sampling room, labelling, packaging, consolidation, and other value-added services to pharma companies under their guidance.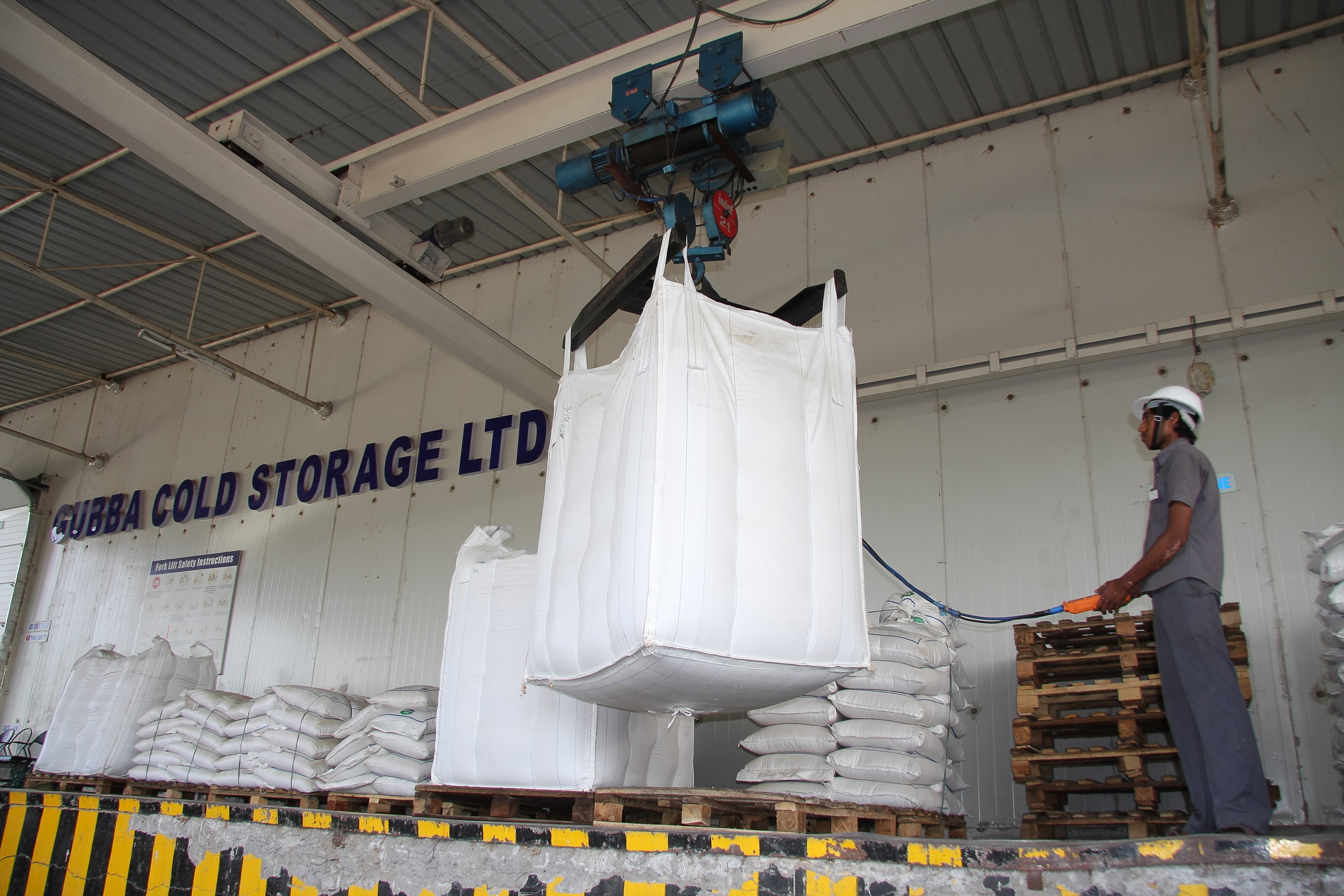 What are the challenges faced while moving temp-controlled pharmaceuticals in India? How high temperatures, fragmented market, infrastructure and paperwork influence?
 Broken cold chains: Some parts of the cold chain are simply not visible - i.e., not monitored
 Data Loggers aren't real-time: Data from those loggers can't be extracted till shipment reaches destination. By then, it is often too late.
 Inflexible cold chains: Business requirements keep changing - but cold chains are hard to change as they require agile providers.
 Spotty provider reliability: Not all providers give complete visibility to the cold chain customer. Many try to hide poor infrastructure
 Complexity is not addressed: Different steps of cold chain need different sensors, network connectivity, temperature control etc.
 Lack of traceability: Without perfect end-to-end monitoring, hard to figure out the path and issue history of any given shipment
 Logistics coordination is hard: Temperature isn't the only thing to track - delays in drop-offs, pick-ups, poor roads, routing, truck/room allocations etc.
 Missing backend integration: Companies often have many backend systems like ERPs with which cold chain monitoring has to be linked
 Not everyone has visibility needed: Even when some monitoring exists, not all participants (operators, supervisors etc.) have the visibility
 Fragmented Marketplace: Many small providers, lack of uniform processes and controls. Not enough marketing/sales muscle to attract new business

Challenges with providers/vendors
 Trust Issues: Lack of monitoring transparency leads to trust issues. Hard to build customer trust without transparency
 Coordination with other providers: Not enough resources to do proper automation and interfacing with other providers in cold chain
 Missing backend integration: Lack of integration between monitoring systems and backend ERP and other systems
 Not everyone has visibility needed: Even when some monitoring exists, not all participants (operators, supervisors etc.) have the visibility
Tell us about what the pharmaceutical companies are looking for and what are their demands while hiring a logistics partner like yours?
 Real-time monitoring/robust refrigeration systems: Data loggers based solutions give visibility to the customer. This solution would provide them to know the real-time monitoring of their cargo during movement/storage/handling from one place to another.
 Safety/Hygiene protocols: Rigorous hygiene and cleaning protocols, stock auditing, rodent and pest management, fire extinguishers, smoke detectors, ABC and CO2 extinguishers, fire hydrants installation at the premises.
 Safety compliances: Certifications such as WHO GDP, ISO, HACCP, OSAS, CIEV, and EU-GDP for temperature compliant logistics and distribution practice. In addition, C-TPAT and AEO are global security certifications that have different levels of compliance where there are benefits of green channel movements across customs in many countries.
 Regulatory: Custom Bonded Warehouse for Import Cargo, Export Cargo by Sea / Air, custom clearance, partial-debonding
 Customized services: These include sampling room, labelling, packaging, stuffing, de-stuffing and other activities at our premises.

In this backdrop, how equipped the Indian logistics industry & your company to handle a potential Covid-19 vaccine by the end of this year? And what are your recommendations to the industry?
Firstly, our Indian infrastructure is absolutely prepared and sufficient to handle any such situation. Green corridors for Covid-19 vaccine will definitely come up. If we recall, a few months ago when the pandemic broke out, a panic situation had emerged on whether PPE and other safety essentials like gloves can be delivered but very efficiently, our industry and infrastructure had managed it. Not only are we prepared for the logistics of the Covid-19 vaccine, but we are also ready to get into the distribution networks as well. We have very efficient distribution networks and it will be done very smoothly.
Apart from the service providers, process innovation has to be in place. We will need government support tremendously right from manufacturing to the last mile connectivity at far-flung places since basic infrastructure will have to be there to ensure that the safety and quality are not comprised. As a result, logistics, infrastructure and government policy have to go hand in hand to make sure that safety and quality are not compromised in delivering the Covid-19 vaccine across the country.
Gubba Pharma Cold Storage
We are coming up with a new Green Field facility (A1), at Bonthapally, Hyderabad with multi deep rack-based system. The capacity of the project is around 6300 pallets with dedicated chambers consists of 1200 pallets for each chamber, with 15- 25, 2-8, -20 deg cent under one roof. This is a custom bonded warehouse for import and export cargo by Air/Sea. We are proposing the same facility as central warehousing hub for the Covid-19 vaccine manufacturers including other value-added services such as labelling, packaging, stuffing, de-stuffing and so on. The project will be in finished by October 2020.
Our safety and quality team are working together for the preparation of vaccine handling protocols to maintain its potency throughout its lifecycle. Therefore, we are quite outfitted with manpower, infrastructure, handling protocols, and other fundamental actions to handle a potential Covid-19 vaccine.
We would recommend increasing in set up of pharma manufacturing as well as equipment facilities in India, with new, innovative and state-of-the-art technology considering the environmental hazards. This would bring in the surge of domestic production and reduce dependence on imports from other countries.