Nepal, Bangladesh expansion our first step towards improving global logistics
In an exclusive interview, Surajit Sarkar, chief operating officer, NLDS, speaks about the recent expansion to Nepal and Bangladesh, technology and future.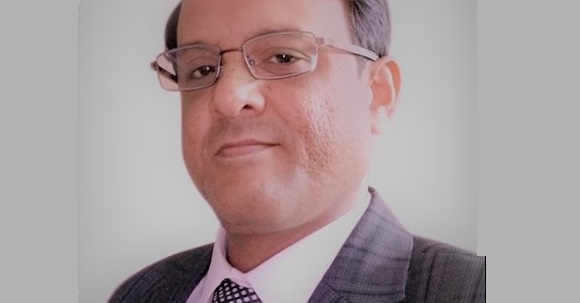 Connected to 17 ports and tracked 29 million containers, NLDS is a container tracking joint venture between India's NICDIT and Japan's NEC Corporation.
In an exclusive interview, Surajit Sarkar, chief operating officer, NLDS, speaks about the recent expansion to Nepal and Bangladesh, technology and future.
How connected is Logistics Data Bank (LDB) with ICDs, CFSs, ports & terminals?
LDB project is now functional at 17 ports, 27 port terminals, 142 CFSsICDs and 58 toll plazas, 21 empty yards, 43 port gates/parking plaza & 4 ICPs across India. Over 1500 readers installed at ports, CFSs, ICDs, FOIS of Railways, Toll plazas connects the entire supply chain with LDB portal.
How the LDB expansion to Nepal and Bangladesh could benefit the EXIM?
Extension of services in Nepal and Bangladesh region marks a successful growth story for NLDS (NICDC Logistics Data Services) and is a first step towards utilizing NLDS services for improving global logistics. With this expansion, exporters and importers can track the movement of their containers through the portal and the mobile application.
This would help EXIM traders of India, Nepal and Bangladesh to have visibility of their containers and plan their operations effectively. Visualization of supply chain would lead to continuous improvement in logistics with shorter lead time and reduced cost.
How intelligent is the LDB analytics and what is the purpose?
Analytics reports generated by LDB system help imbibing a growth spiral where the visibility and transparency would induce competition thereby setting benchmarks.
Performance Benchmarking Reports not only analyse the dwell time of ports, CFSs and ICDs but helps in identifying operational inefficiencies, creating compliance across system and bridging the information gap to streamline the coordination between stakeholders.
Congestion Analysis Reports analyse the transit time to identify congestions in road, rail, ports, CFSs and ICDs. This helps in identifying reasons for congestion and take necessary actions for e.g. to improve the road infrastructure.
What are the challenges faced by NLDS?
Currently, we are unaware of the commodities carried by the container. Having the information of commodity or whether the container is empty or laden would help us in creating the dwell time commodity wise. Commodities of utmost importance can be then planned and cleared first, empty containers later and so on.
Also, knowing the complete process authorization from customs, FSSAI and quarantine agencies would help us identify the bottlenecks in container movement and thus reduce the dwell time of containers and logistics cost as well.
What is the future of NLDS' tracking technology?
Logistics Data Bank platform is an IoT, big data and cloud-based solution that uses RFID technology to provide near real-time visibility of container movement in the country. LDB analytics report is designed using Data Platform for Hadoop (DPH) and IoT solutions.
NLDS tracking technology has streamlined and integrated the entire supply chain and enhanced the complete operation. In future too, EXIM trade will utilize LDB services for the betterment of their operations.
This interview was originally published in Indian Transport & Logistics News' November - December 2020 issue.