Need for resilience drives tech in Indian logistics
From artificial intelligence to automation, the business of moving freight and delivering it to the right place at the right time is increasingly being controlled and optimised by technology. Covid-19 pandemic, e-commerce and its ability to reduce cost are in the driving seat.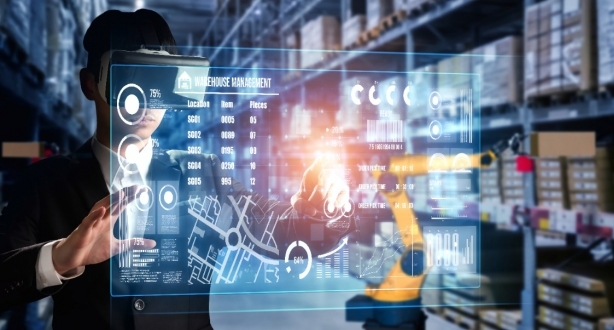 From artificial intelligence to automation, the business of moving freight and delivering it to the right place at the right time is increasingly being controlled and optimised by technology. Covid-19 pandemic, e-commerce and its ability to reduce cost are in the driving seat.
India's supply chain and logistics sector is one of the largest globally, with a logistics industry of $215 billion and growing at a CAGR of 10.5 percent. However, the Reimagining India's supply chain report by Arthur D Little and Confederation of Indian Industry (CII) published in December 2020 noted that "despite its size and criticality to economic growth, India's supply chain is marred by an unbalanced logistics modal mix, high indirect costs, poor infrastructure, fragmented networks, and lack of technology adoption."
The industry has moved on from there and is looking forward to a tech-enabled logistics future. Developments like robotics, automation, digitalisation, artificial intelligence, Internet of Things (IoT) blockchain and big data analytics have proved their worth in helping logistics companies to move freight at the right time to the right place with increased accuracy. Smart warehouses, intelligent fleets and transparent movements and digitisation of documents are pointing towards a resilient future today.
Logistics use cases of tech
Different logistics companies and enterprises in the Indian industry have different use cases, reasons and experiences when it comes to technology adoption. For some, it is for entering into a new segment, while for others it is a competition or scale up or cost reduction. Whatever the cases may be, the industry is reporting a huge acceleration in tech adoption, particularly since the onset of the Covid-19 pandemic.
The end-to-end integrated temperature-controlled supply chain service provider AbleCold Logistics uses IoT devices to monitor real-time temperature data across the supply chain, allowing them to react faster in case of any breach, preventing product damage and thus lowering supply chain costs for brands. "However," Abhay Kothari, founder, AbleCold Logistics said, "True value lies in integrating technology and data across the complete cold supply chain to reduce the turnaround time of inter-city temp-controlled vehicles by using GPS data and historical data on driver/vehicle performance, to accurately estimate ETAs and thus aligning warehouse operations for faster unloading."
He complains that the current tech solutions in logistics are focused on the problems in the ambient supply chain and thus they do not address the nuances of managing a temp-controlled supply chain. "Our tech solution provides a single touchpoint for managing end-to-end cold supply chain operations including order, inventory, fleet and handover management. It focuses on data-driven decision-making to drive improvements across the complete supply chain, rather than a single supply chain segment," he added.
The air cargo handling company Cargo Service Center (CSC) recently launched its real-time temperature mapping and tracking app TURANT. The app provides complete tracking of shipments both, export, and import, in real-time as it is being handled within the warehouse. This includes customs, custodian, transportation and airline/agents operations. Tushar Jani, chairman, Cargo Service Center (CSC), said, "It just not offers to track information; it also provides the contact details and locations details of all offices for customers. Apart from introducing automation and transformation of business processes using data analytics for internal processes, we are also embarking on the fast and transparent journey so that we could present the full story of each piece of cargo under our care."
The freight forwarding specialist Skyways group traditionally had focused on international routes, especially the middle-mile segment. In the last couple of years, there has been an effort to gain ground in the last-mile & domestic covering both B2B & B2C segments. Sanjeev Chaudhary, country head, sKART Global Express, said, "E-commerce is favourably impacting MSME segments by giving them access to the pan India / international market, which was beyond their capabilities earlier. It is this segment that sKart (an arm of Skyways) is supporting by investing in technology."
Jeena & Company CIO Meheriar Patel informed that they are currently on their way to automating 100 percent of their operational processes. "Our strategy is to adopt the best of tech Infrastructure and applications, which will help our business scale up. Our use cases are aligned towards customer collaboration platforms, data analytics in terms of business intelligence, documents availability to all customers, service excellence to all our customers, and a 95 percent+ rating to success," he said.
Anjani Mandal, CEO of Fortigo Logistics noted that their challenge has always been the ecosystem being laggards in technology adoption, and they had to either slow down or put in extra effort to train and bring them up to speed. "There are tonnes of stories with respect to what we have tried to drive in the past, that is now starting to get adopted in the midst of the pandemic. Some of these are fleet tracking and visibility, digitized truck sourcing, digital documentation, online payments, and digital proof of delivery," he said.
LocoNav is a disruptive full-stack fleet-tech startup that aims to democratize access to fleet tech for fleet owners and operators in emerging markets. By leveraging IoT and AI, LocoNav empower fleet owners and operators to achieve operational efficiencies and cost-savings, along with driver and vehicle safety. Founders of LocoNav Shridhar Gupta and Vidit Jain said, "We are focused on building the world's largest network of connected commercial vehicles and leveraging that network to build a full-stack fleet services ecosystem."


"The need now is for technologists to focus on designing tech to address the specific on-ground realities of the Indian logistics industry."
Abhay Kothari, AbleCold Logistics
Current tech trends
The last one year has driven the organizations to be operationally resilient in the face of disruptions. The biggest technological trends are all aligned towards building that resilience in the sourcing and distribution networks. Organizations are looking to digital technologies that enable them to get visibility and control of their operations.
Mandal noted that while there is a lot of media noise on blockchain & artificial intelligence, the real winners in this race are those that drive proactive adoption of practical technology. "The prime driver of technology change is cloud computing combined with mobile computing, which has enabled the adoption of technology by road transportation players on one end and large shippers on the other. Enterprises are beginning to invest in collaborative execution platforms and are pushing supply chain visibility technology through mobile apps and solutions on their suppliers," he said.
Broadly, Chaudhary divides the technology trends in the sector into digitalization, IoT and automation."Post lockdown, the migrant labourers returned to their hometowns, leaving many logistics firms in a lurch. Manual processes have been a significant part of logistics. It has always been a vicious trade-off between having a pool of talented human resources in numbers for better service against a lesser workforce to manage cost. However, automation is the answer to this cycle, enabling us to give better service at economical rates," he said.
Jani simply puts the trends as the exchange and authentication of the data and the integration of the processes within and beyond India.
Growing complexities, environmental considerations, increased pressure, and tough competition, have organically pushed the Indian logistics industry to adopt automation for both long-term and short-term benefits. Gupta & Vidit said, "Cloud-Computing with SaaS is optimizing asset utilization. LaaS (Logistics as a service) is one of the most potent technologies that not only optimizes the cost and increases efficiency but also helps the companies to focus their resources on core business functions. Telematics is another technology trend that is witnessing rapid adoption in the global ecosystem. In India, the penetration of this technology has gained speed only in the last two years with businesses reeling under the impact of the pandemic."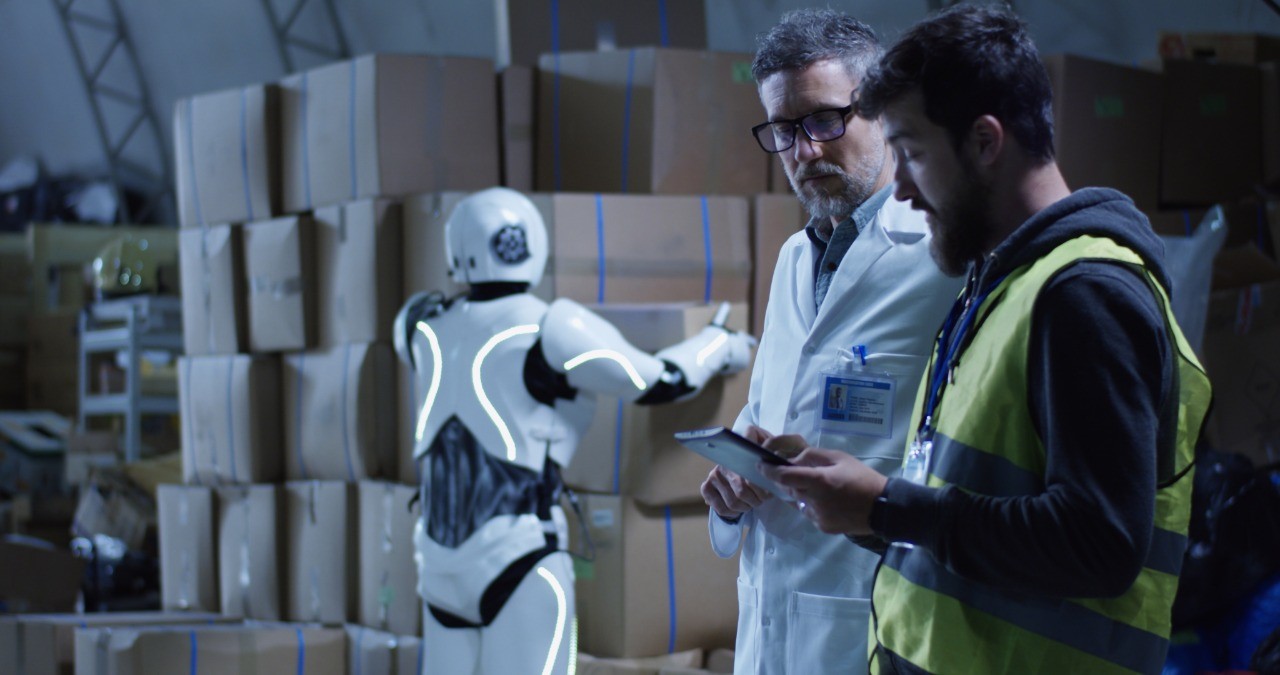 "There are tonnes of stories with respect to what we have tried to drive in the past, that is now starting to get adopted in the midst of the pandemic."
Anjani Mandal, Fortigo Logistics
What drives the tech adoption
If the Covid-19 pandemic is the accelerator, e-commerce is the catalyst that was already present in the market which drives tech adoption. The pandemic was a real test on the global supply chain and in most cases, it failed to deliver the way it should have been. Thus the intention to handle and be resilient to any such future adversaries is clearly visible across the logistics industry. To a great extent, technology allows supply chains to be more transparent, collaborative and productive while facing disruptions.
Mandal identifies the three key drivers of technology adoption today as a) changed customer expectations and increase in direct to consumer business models enabled by e-commerce, b) make logistics and distribution resilient in the face of current and potential future disruptions, and c) drive for efficiencies and cost optimization.
India has a large pool of consumers attracting more and more investment to enhance operational efficiency. The Indian logistics sector is currently gaining exposure in unconventional niches. "Logistics being under pressure to provide faster TAT (turn around time) at a lower price with minuscule mistakes, has no option but to utilize technology to meet consumer expectations of getting goods quickly, cheaply, reliably & flexibility of getting the goods delivered at a place & time of their choosing. However, it is excellent for the consumer but a nightmare for a logistic company," said Chaudhary.
Just like other businesses, logistics companies would like to use data to in-depth understanding of their business and, subsequently, transform their business processes so that their resources are deployed optimally. Jani said, "E-commerce has brought about two things which have changed our expectation – fast and transparent. Fast in terms of speed which goods move from origin to destination and transparent in terms of status updates are provided accurately and on real time basis."
Even an hour of heavy traffic or road closures impacts fleet movement costing companies time and money. Gupta & Jain, said, "Tech-supported logistics empower e-commerce companies with efficient sourcing, procurement, planning, and operational management. Automated solutions offer real-time visibility enabling e-commerce players to stay updated with the movement of their freight, right from sorting to packaging and shipment to the delivery."
Logistics, as a business, demands high fulfilment and thus technology plays a crucial role as a facilitator, offering an edge over the competition. Patel observed, "Most popular technology trends include adopting advanced tech platforms that are easy to manage, can be robust in scaleup as per business requirements, provide infra and application setup implementation at the quickest timeframes, have mobile-enabled capabilities, and lastly, are enabled to offer data analytics when fed with information, both internal and external."
E-commerce has acted as a much-needed catalyst for improving tech adoption within the Indian logistics sector. Kothari reported that the temp-controlled supply chain industry is now experiencing a similar push due to an increasing focus of e-commerce firms in groceries and the emergence of D2C food brands over the last year.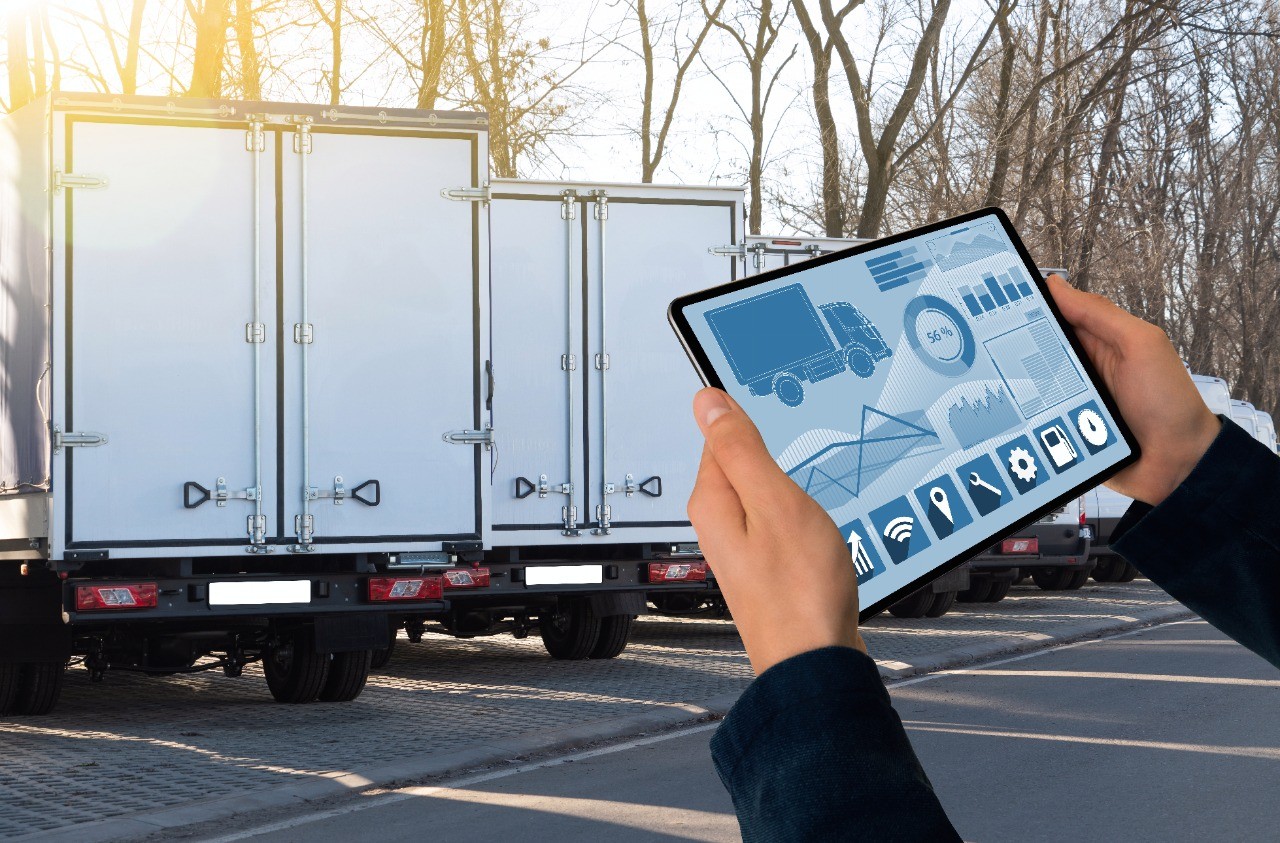 "IoT can help companies manage many things, namely fleet, inventory, track & trace, customer order & delivery."
Sanjeev Chaudhary, sKART Global Express
Why there are so many logistics tech startups popping up?
Indian logistics is a large sector with several use-cases thus providing the opportunity for several tech start-ups to thrive together. The technology itself is evolving rapidly, shortening the life cycle of a particular solution and providing an opportunity for new startups to emerge.
Kothari said, "Investments in logistics tech have been on the rise and will continue to do so - that being said, the need now is for technologists to focus on designing tech to address the specific on-ground realities of the Indian logistics industry."
Logistics costs in the Indian supply chain amount to almost $400 billion, or 14 percent of GDP, according to the Arthur D. Little India report. Logistics costs amount to 8-10 percent of GDP in the US and Europe, and 9 percent in China. The global average is close to 8 percent of GDP, which reveals a competitiveness gap of $180 billion for India.
And Mandal thinks that this is a significant gap for startups to aim for. "There needs to be a large startup ecosystem in this field taking a crack at the myriad problems we face, and some of the emergent startups from there are going to be enduring giants of the future," he said.
Logistics is one area that was always known for heavy use of manual processes while every logistics company has had stockpiles of data but hardly ever used. And we are moving to a scenario of moving goods directly from manufacturing/mother hub to consumer. Therefore, the logistics industry had to gain maximum from technology. Chaudhary said, "Recent years have seen significant advancements in technologies like artificial & augmented intelligence. These technologies have evolved & absorbed much faster, thus creating a space for new tech-based entrants to join the bandwagon. As we see, significant investment is going into this as we are at the cusp of a transformation & companies with better technology & processes would only survive."
In emerging markets like India, the industry is fragmented and access to sophisticated tech is hard. It is a unique opportunity for startups and investors alike to build the category. Gupta & Jain noted, "There is a growing need for tech-enabled solutions to redefine the logistics and supply chain management industry which is boosting large ticket size investments in the space. We believe that the industry will see more investments in the space since it's a massive market and a handful of players alone will not be able to capture it as in the case of B2C industries."
Patel opines that the logistics sector is the only sector that has not been explored much by startups. "So, when we talk about new logistics vision and try to match it with reality, startups become a big game-changer where companies look forward to these tech startups for helping them scaleup, take the risks in terms of the new offerings in logistics, and when the companies accomplish their goals, we see more of these tech start-ups coming into the picture."


"Our use cases are aligned towards customer collaboration platforms, data analytics, documents availability, service excellence, and a 95 percent+ rating to success."
Meheriar Patel, Jeena & Co
The road ahead
With the accelerated adoption of technology, the future of logistics looks more interesting and our respondents are trying to offer a peep in that future.
Chaudhary noted that logistics would see the emergence of vertical integration, express services and hyperlocal activities. "Many big retail companies have expanded into the logistics arena by drawing their deep understanding of the customer's behaviour. They have bought over smaller logistics companies to increase their footprint, thus effectively switching from customer to competitor. Besides retailers, many of the technology service providers and companies earlier in public transportation also moving into logistics," he said.
In the last decade, many express companies have come up in the logistics sector & most of them have an asset-light model but use technology as the critical element. "They are setting up new benchmarks to make the offerings more interactive, whether in agile pricing or multiple options. These start-ups have come across all segments of logistics, whether first, mid, or last mile. In India, traditionally, local retailers have been at every nook & corner of the country. The logistic connection between these mom & pop stores & their customers is well serviced by hyperlocal," Chaudhary said.
Kothari wants technology to be viewed as an enabler to operations rather than being the mainstay in this sector. "AI/augmented Intelligence, IoT and advanced analytics will drive improved decision-making, forming the differentiator for logistics firms at scale in India. High fragmentation, low cost of labour, high-income disparity, are realities for the Indian logistics sector that will not change over the short term. Technology designed keeping these constraints in mind will have a more sustainable adoption," he said.
Patel said, "I believe the Indian logistics sector will go through these trends to become more robust and evolve into a tech-enabled and advanced sector with efficient working and operations, and of course look at a strong bottom line to sustain the technology of the present and the future."
With rising costs and external disruptions, the industry is primed for technology-enabled solutions in the areas of standardization, collaboration, visibility, and higher network productivity.
Mandal said, "Connected platforms with the ability to consume data from disparate manufacturing, planning, inventory, sourcing systems to provide actionable insights will lead the transformation into digital supply chain systems. Coupled with the correct policy framework (National Logistics Policy) and infrastructure development, the Indian logistics ecosystem will undergo a major upgrade in the next few years."
Automation enables supply chain processes to move at a much faster pace. By making use of automation in logistics at different stages, from tracking and procurement to end-to-end flow of goods, brands can create a huge difference in their operations. "The future of logistics for India is to look towards automation for both long-term and short-term benefits," Gupta & Jain said.
Logistics expenditure is the largest budgetary item for shippers, hence reducing the cost is always a priority. "The power of IoT when coupled with sharp data-driven insights and applied at different levels of the supply chain, impacts the business potential to increase efficiency and helps with faster revenue generation and cost reduction. Manufacturers and shippers have to start realizing that the best way to have a competitive advantage is to adopt automation and other technological innovations in their logistics business functions," they added.
However, Jani is sceptical about the appetite for new technology because he claims that there is no room for recovery of the investment or expenditure. "The recovery is primarily on infrastructure, not on innovation or technology. The common justification for not supporting is paper and pen are doing the same job. At this rate, the good idea or concept will be flowing out of the Indian market," he said.
Jani is also critical about the closed box development mentality where the development is based on a single use case and does not have the allowance to make changes to the parameters. He said, "Usually, these are quick to build and deploy but there is limited potential to upgrade or future-proof."
There is no doubt that we are entering into the unexplored territory of technological applications in logistics like never before and the future looks simultaneously promising and mysterious. It is important to both logistics as well as technology companies to focus on specific pain points of Indian logistics on the ground and try to solve them using the power of technology.
This article was originally published in Indian Transport & Logistics News' September - October 2021 issue.