FROM MAGAZINE: Multimodal logistics ready to roll
The economic growth in India has increased the demand for practically all transport services and further underlines the importance of efficient multimodal logistics infrastructure. The government has embarked on an ambitious plan to build its multimodal logistics infrastructure which is set to transform the country's logistics landscape.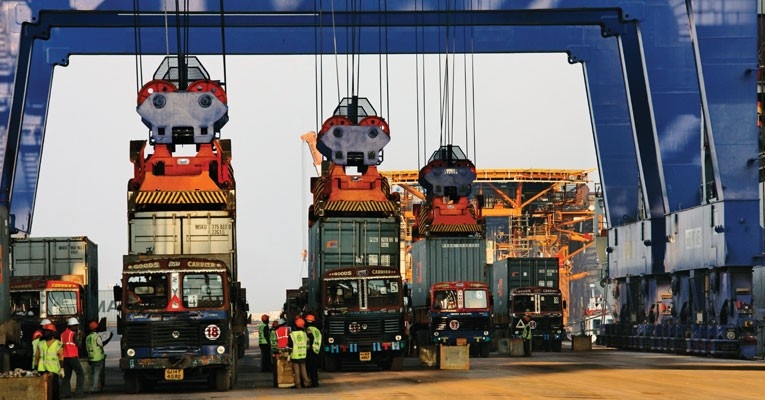 The economic growth in India has increased the demand for practically all transport services and further underlines the importance of efficient multimodal logistics infrastructure. The government has embarked on an ambitious plan to build its multimodal logistics infrastructure which is set to transform the country's logistics landscape.
Surya Kannoth
When Hyundai experimented with car carrier IDM Symex by making use of coastal shipping to carry close to 800 cars to Pipavav from Chennai in February 2016, it was deemed to be a significant move within the automobile logistics sector. While this was an attempt to explore the option of multimodal transport for domestic transportation, it was also step to leverage the untapped potential of coastal waterways.
It further opened doors for many initiatives of coastal movement of cargo across the Indian coast – from Tamil Nadu to Gujarat ports, and of course, Bangladesh, but with not much success. Though coastal shipping complements well with road and rail for better intermodal transport, port tariffs weighed heavy.
More recently, in a major milestone for India's push to develop its inland waterways, 16 containers set sail from Kolkata for Varanasi on an inland vessel MV RN Tagore along the Ganga River, also called National Waterway-1. Union Transport Minister Nitin Gadkari said this is the first time after independence that a container is being moved using an inland vessel. Gadkari announced that Prime Minister Narendra Modi will receive the container vessel at the newly-developed multimodal terminal at Varanasi.
The ongoing Sagarmala project, launched in 2015, is expected to drastically reduce the logistics cost in the country and make the industry competitive. Under Sagarmala, about 200 modernisation projects costing around Rs. 2.5 lakh crore have been identified for enhancing connectivity to Indian ports. These include 112 road projects, 70 rail projects, 11 inland waterways projects, 3 pipeline projects and 15 multimodal logistics parks. These projects are being implemented by various agencies such as National Highways Authority of India, Indian Railways, Ministry of Road Transport & Highways, Inland Waterways Authority of India, major ports, CONCOR among others.
Last year, Gadkari had announced that 14 Coastal Economic Zones have been planned under the Sagarmala project, with two mega food processing parks planned at Kakinada and Satara at a cost of Rs 140 crore. In addition to this, he had said that 111 waterways are being developed as National Waterways, which will reduce logistics costs, thus benefiting the food processing industry.
The development of Ganga and Brahmaputra rivers for transport will also make it easier to move local produce to Bangladesh, he had said.
The prime objective of the Sagarmala project is to promote port-led direct and indirect development and to provide infrastructure to transport goods to and from ports quickly, efficiently and cost-effectively.
However, the current modal mix, especially for the automotive sector, is highly skewed towards road transport and there is gross under-utilisation of cost-effective modes such as water and rail.
But with the explosion in multi modal connectivity and digital access, India is set to transform within next 5–10 years.
New policies on the anvil
According to reports, the commerce ministry will soon approach the Union Cabinet to seek approval for the proposed Multimodal Transportation of Goods Bill 2018 which seeks to facilitate smooth movement of products for domestic consumption as also foreign trade.
After getting the Cabinet's approval, the bill will be laid in the parliament for approval. It would repeal the existing MMTG Act 1993.
Furthermore, the government is formulating a policy for the integrated development of multimodal logistics parks with a view to promoting movement of goods for domestic as well as global trade, suggest media reports. Currently, there is no specific definition, specification and standardisation of multimodal logistics parks.
Due to this, different ministries including railways, shipping and the department of industrial policy and promotion are developing these parks. As many as 35 such parks have been proposed by different ministries including railways. A 50-acre park requires Rs 200-300 crore for development.
The policy would help set up one authority for the approval of these parks, setting up common standards, fixing time frames, and areas where they can be constructed. The ministry is also in the process of seeking Cabinet approval for its national logistics policy, which is aimed at promoting seamless movement of goods across the country and reducing high transaction cost of traders.
The proposed policy will also focus on increasing the warehousing capacity and identify gaps that could be bridged to bring down the cost of logistics for traders.
High logistics cost impacts the competitiveness of domestic goods in the international markets. It is also working on the development of a national logistics portal as a single window marketplace to link all stakeholders. Since 2011-12, India's exports have been hovering at around USD 300 billion. During 2017-18, the shipments grew by about 10 percent to USD 303 billion.
Multimodal transportation includes a combination of more than one mode of movement, such as rail, road or sea, for end-to-end delivery of goods and this bill aims at facilitating movement of goods for exports, imports and domestic trade also. It would help fix accountability and liabilities for violation of its provisions.
Last November, in a major push to developing an integrated logistics framework in the country including industrial parks, cold chains and warehousing facilities, the government granted infrastructure status to the logistics sector, enabling the industry to access cheaper finances.
The government has defined "logistics infrastructure" to include a multimodal logistics Park comprising an Inland Container Depot (ICD) with a minimum investment of Rs 50 crore and minimum area of 10 acre, a cold chain facility with a minimum investment of Rs15 crore and minimum area of 20,000 sq. ft and a warehousing facility with a minimum investment of Rs 25 crore and a minimum area of 100,000 sq ft.
Development of logistics will give a boost to both domestic and export markets, the finance ministry said in a statement. "The need for integrated logistics sector development has been felt for quite some time, in view of the fact that the logistics cost in India is very high compared to developed countries. High logistics cost reduces the competitiveness of Indian goods both in domestic as well as export market," the statement had said.
Earlier there was no single department or ministry to look at all the aspects related to logistics covering various modes of shipment such as sea, roads and railways.
According to a report, about 14 percent of the total value of goods goes into the logistics cost while in other major economies it is just 6-8 percent.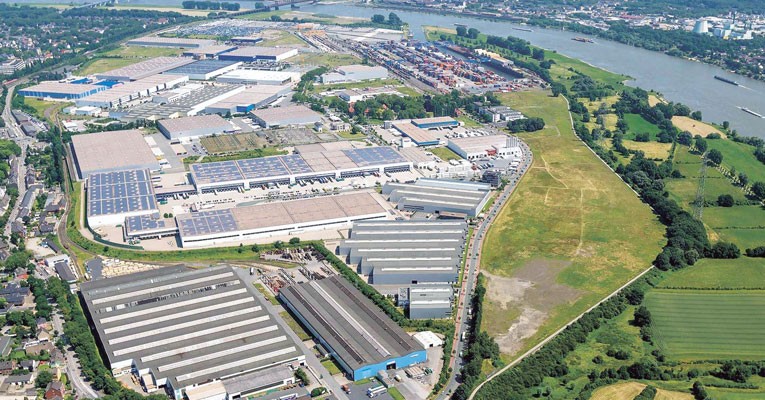 Multi-modal terminal at Varanasi is set to emerge as a major logistics gateway connecting north India to the eastern and north-eastern states, extending up to Bangladesh
Multimodal Logistics Parks in the spotlight
In Rajasthan, two multimodal logistics parks are under development by CONCOR at Swarupganj and Phulera. In Maharashtra, four multimodal logistics parks are under development by JNPT at Jalna, Wardha, Sangli and Nashik. Apart from this, important places like Jaisalmer in Rajasthan and places like Pune, Satara, Mumbai/Navi Mumbai, Thane, Palghar, Raigad, Ratnagiri at Maharashtra are being connected through road/rail with ports.
A Smart Industrial Port City project is being developed within the premises of the Paradip Port. The project would house a string of schemes for many sectors. The Paradip Port Trust (PPT) has initiated work on these projects valued at Rs 3,544 crore on the self-contained city spread over 700 acres of land. The port has also taken up a host of projects to increase its capacity from the existing 277 million tonnes per annum (MTPA) to 325 MTPA by 2025, said the official. The projects include a multimodal logistics park (MMlP) committed by Container Corp of India (Concor), a four-MTPA pelletisation unit by the Thriveni Earthmovers, a wood park and a dedicated food park for edible oils.
Meanwhile, the Roadways Ministry has come up with an ambitious project for the development of a multimodal logistics park (MMLP) in Jogighopa, Assam. Recent developments, for instance, the announcement of the Northeast Economic Corridor under the Bharatmala programme of the road ministry and the signing of the MoU (memorandum of understanding) between India and Bangladesh for developing the Dalu-Tura-Goalpara-Gelephu multimodal trade route strengthen Jogighopa's case for MMLP. Backed by Asian Development Bank (ADB), the development includes railway sidings, container terminals, warehousing, non-cargo processing, a truck terminal, common facilities, support infrastructure, and equipment.
Many such multimodal logistics parks are in the making. What needs to be seen is how these would transform India's logistics landscape and help realize the country's enormous economic potential. To succeed, what is needed is a collaborative effort to define a clear, long-term, and sustainable vision encompassing initiatives that are proactive rather than reactive.
This, in turn, requires a logistics planning with various modes of transportation cutting across state boundaries, and balances the slew of infrastructure investments with appropriate policy and regulatory reform measures. The multimodal logistics parks will definitely be a critical first step toward realizing this vision.