More than cash we look for alliances that can help us grow from inside: Pickrr CEO Rhitiman Majumder
In an exclusive interview with Indian Transport and Logistics New, Rhitiman Majumder, co-founder and CEO of the Pickrr is the impact of Covid-19, investments, the importance of technology, plans to expand and the future of his company.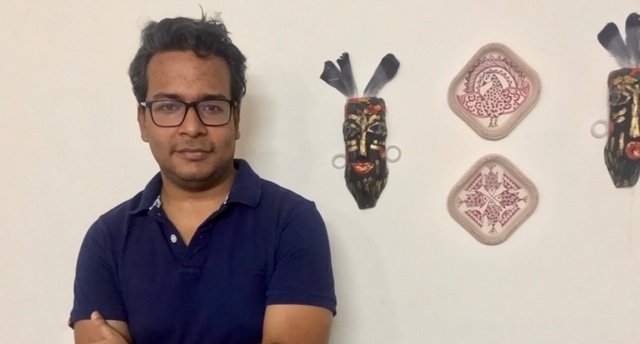 October 4, 2020: Established in August 2015, Pickrr first specialized in establishing a first-mile logistics model by giving businesses a smart option to ship their products to any part of the world. Pickrr was early to recognize the growth of AI-based analytical tools across various industries, and their specific utilization in making logistics a hassle-free and profitable process for their end customers. The company now specializes in air express, surface express, fulfilment & warehousing, and reverse logistics.
In 2015, Pickrr raised its seed funding round from VC firm Palaash Venture, Gaana.com's CEO Prashan Agrawal, BNT Talbros Group's MD Karan Talwar and other HNIs and In 2016, Pickrr raised Series A round of funding from Hong Kong-based investment firm Swastika Company Ltd.
In an exclusive interview with Indian Transport & Logistics News, Rhitiman Majumder, co-founder and CEO of the Pickrr is talking about the impact of Covid-19, investments, the importance of technology, plans to expand and the future of his company.
Give me a brief intro into the market that you are focusing? How Pickrr is positioned in this market in terms of share, geographical reach and competitors?
While we have customized our solution for e-commerce, literally anyone can use Pickrr. Anyone who has a logistics requirement right form a seller selling a small USB online to a manufacturer dispatching farming equipment to his/her distributor can use Pickrr for simplifying logistics. In terms of market share, the share the logistics aggregators have in the overall logistics market is itself very low at present at somewhere around 10 percent in terms of the number of orders, we are one of the top three players in this sector. Our target is more towards increasing this 10 percent share to at-least 25 percent. We serve clients across India with more concentration in high business dependent cities apart from metro cities, while fulfilling deliveries to each part of India (26,000+) pin-codes
Tell me how adequately funded is Pickrr? Are you looking for new investments? Tell us about your previous raisings and how that helped the company? Also how satisfied your investors are?
We raised our seed round back in 2015 and a pre-series A round in 2016. We are profitable at present. More than just investments we are looking for strategic alliances so that anyone investing also becomes a part of the team and help us grow from inside the company. Our current investors have brought in exactly this, they help us grow as a business every day, we have been fortunate to have some of the smartest business minds invested in us. They have seen our long term vision with us and are happily on board with all the way to get closer to the vision.
How important is technology for your company? It is already famous how you shifted from operations heavy - pick, packs and deliver model to a tech-heavy virtual logistics model. How you look back to this decision and what is its relevance for tomorrow?
We are a core technology company. I feel the shift was a very wise decision. All three of us (co-founders) have a tech background and in the long run, we wanted to be a technical company rather than an operations company. We love developed a knack of solving operations problems through tech rather than doing things manually. Our Core ML-powered Algorithm for Smart Courier selection is an example of that, we are continuously improving the algorithm to give us the best possible recommendations. Apart from this, we are working on smart performance-enhancing through our real-time reports.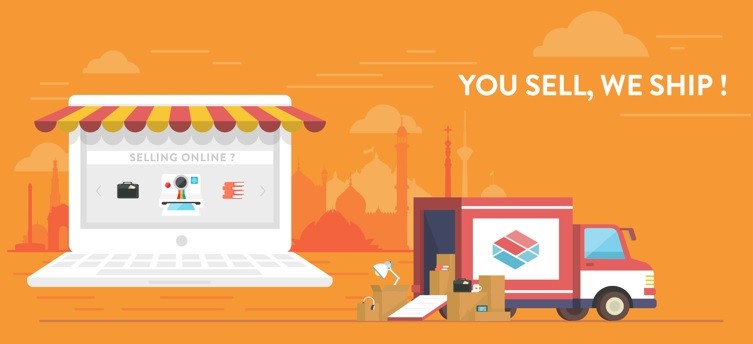 Tell us about your plans to expand outside India in terms of countries, solutions and market segments?
Our plan is to venture internationally by next year. In terms of new market segments, we want to be a single point of contact for our clients right from order dispatch to order delivery- this fact opens a lot of avenues like Warehousing, Post-ship solutions, B2B shipping and more.
Tell me about your customers and partners in terms of their response to and demands from Pickrr? How Pickrr helps them, what more they want from Pickrr?
We have had very high retention from our clients due to the services component we have built in our setup. In terms of demands, there have been demands of providing a cumulative logistics solution with international and B2B shipping modules in built-in Pickrr, we are working to fulfil these demands.
With our partners, we have a very unique relationship. On one hand, we act as clients to them, on the other hand, we too are a logistics company at the end of the day. There are lots of interesting conversations we have aimed at improving the overall logistics space in India as we both understand logistics from very different angles.
Pickrr recently announced the expansion plans for its sales, operations, and finance departments by hiring new talents. Tell us about the demand you foresee, the status of hiring and what you want to achieve with these talents?
We have grown almost 3x in the last three months in terms of the number of orders. The unprecedented growth has developed new opportunities within the company across sales, operations and finance teams. We are also hiring for tech both for frontend and backend roles. In February, we were a 21 member team, currently, we are at 40, so the team has almost doubled in the last 6 months. Our plan is to be a 100 member team by starting next year to fuel the demand and continue growing at the current pace. We are creating new specialized roles within each team to have better accountability and performance.
How Covid-19 affected the market as well as your company?
The e-commerce market has been one of the very few industries that have had positive growth due to Covid. Since we serve the e-commerce industry in particular, we have had the same impact. While logistics struggled a bit initially with operations and even our revenue went down up to zero in the initial lockdown days. Since then we have just grown up, there has been a consistent rise in the number of orders we do every month since June.
What we could expect from Pickrr in next five years in terms of investments, solutions & market segments?
With the traction we have been getting, I foresee a lot of investments in tech-enabled logistics solutions as a whole and Pickrr in particular. In the next 5 years, we have two major focus points- one, we want to provide a suite of logistics solutions to our clients so that they do not need to partner with anyone else once they have an account on Pickrr, two, replicating this model of logistics internationally.
In terms of market segment, the D2C single-brand segment is what excites us the most because of the direct investments and growth that brands like Boat, Moms Co, Mama Earth, mCaffeine have been able to achieve. These brands form a direct clientele for us and our solutions are best suited for these. This is a new segment that has recently started getting a lot of recognition and I believe these will form the basis of e-commerce 2.0 in India in the next 5 years.