Market pressures driving demand for integrated supply chain efficiency: Sanjay Sharma
Sanjay Sharma, vice president, corporate sales and distribution at Coldman Logistics talks about their expansion plan, strategies to move Covid-19 vaccine and technological capabilities.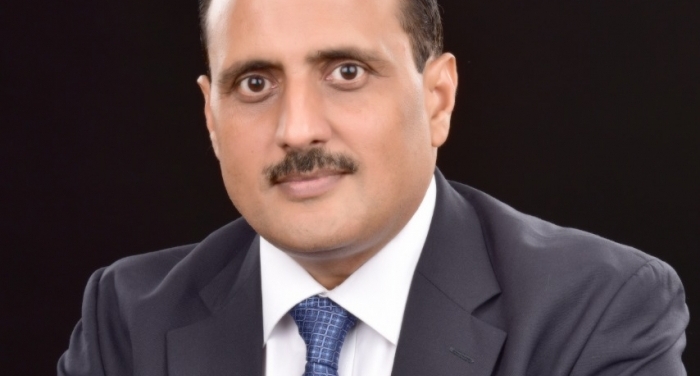 The temperature-controlled warehousing and logistics is an important business segment facing challenges in terms of changes in consumption patterns and the upcoming Covid-19 vaccine. Serving across industries, Coldman Logistics provide end-to-end integrated temp-controlled logistics services to its customers across India.
In an exclusive interaction, Sanjay Sharma, vice president, corporate sales & distribution at Coldman Logistics talks about their expansion plan, strategies to move Covid-19 vaccine and technological capabilities.
Tell us about the current demand and supply equation in Indian temp-controlled logistics. How do you think this will evolve in the near future?
Organised temperature-controlled logistics (TCL) is in its early stages of growth in India and has a large potential to grow over the years. In the last few years many organised cold chain players have come up but the concentration is limited to only few cities, largely metros.
Customers have a wide variety of requirement on storage, temperature, distribution, packing and labelling to meet the fast-changing demands of the consumers. While we design our warehouses to accommodate conventional storage requirements, we are creating a flexible infrastructure to ensure we meet the ever-changing demands of our clients. Our warehouses have Inbuilt Bakery, Dark Kitchen and Repackaging areas to make and assemble the Ready To Eat meals for café and restaurants.
How big is Coldman Logistics in terms of no. of warehouses, capacity, no. of reefer trucks and geographical reach?
We are presently servicing through 11 warehouses in 8 cities. Our present refrigerated storage capacity exceeds 60,000+ pallets and a fleet of 140 trucks+.
How intelligent are the temp-controlled solutions of Coldman Logistics in terms of the range of temp zones provided, digital capabilities and other technological facilities?
We believe in bringing the latest technology and quality system and offering our clients the best in class cold storage facilities. Our warehouses and distribution solutions are BRC (British Retail Consortium) "AA" certified which is the highest quality standards globally. We presently service temperature range from -25 degree Celsius to +25 deg Celsius and have provision for blast freezing at -40 degree Celsius. We provide real-time access to our customers on inventory and temperature visibility through our business intelligence application. At our warehouses, we have implemented the IoT-based integrated door security and fire safety systems to ensure safety and integrity of the products.
Tell us about the industries you serve with temp-controlled logistics?
We have a large industry portfolio which includes pharma, confectionery, seafood, quick-service restaurant (QSR), ready-to-eat, dairy, fruits & vegetables, and breweries. Our offerings include the end to end supply chain solutions for global QSR brand and online food aggregators for their perishable supplies.
How integrated are the facilities with the seaports and airports for the movement of temp-controlled EXIM?
Integration of cold storages with ICD and CFS is still in a nascent stage as the market is still inclined to conventional ways of working. However, I am sure over the next few years this segment will have lot to offer. Presently our facilities in Sricity (AP), Sonepat and upcoming in Jawaharlal Nehru Port Trust (JNPT) are only a few miles away from the ports offering convenience and scalability to EXIM clients.
The world is preparing for the movement of a potential Covid-19 vaccine. Tell us about the vaccine logistics capabilities of Coldman and how much are you prepared to handle a new vaccine?
As per the sources, most of the vaccine candidates may require a temperature range of -20 deg Celsius or +2-4 degree Celsius for storage and distribution. If that be the case country's infrastructure in terms of storage and distribution is well equipped and I do not see any major challenges ahead. Coldman existing cold storages and fleet of refrigerated trucks can accommodate the aforementioned temperature ranges, and going by the assumption that 15 to 25 grams would be the estimated weight of each vaccine, we should be able to store and distribute almost 50 crore doses in our existing capacities spread across the country, even in the Northeastern states of India.
What more we could expect from Coldman Logistics in the next five years in terms of new facilities and expansion?
We have an ambitious growth plan over the next few years for which we shall continue to invest in infrastructure and technology. Given the fast-changing food preferences of Indian consumers and growing thrust on quality produce, the next 3-5 years shall offer significant growth potential for organized cold storage service providers. Further, the pandemic has brought in more thrust on healthcare services by government and industry players. Over the next two years, we have plans to add additional 50,000 pallets capacity in major consumption hubs across the country and add a sizeable fleet to support the secondary distribution channels.
This interview was originally published in Indian Transport & Logistics News' November - December 2020 issue.