Maersk Line brings convenient logistic solutions to Kerala
December 21, 2017: Maersk Line has announced key offerings for Kerala, aimed at enabling and facilitating trade.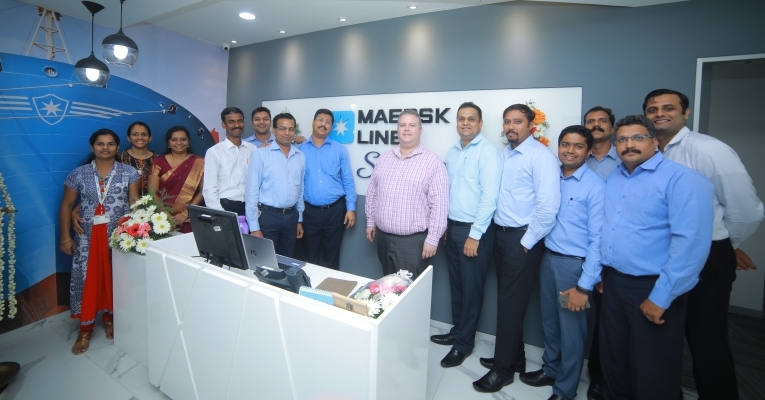 December 21, 2017: Maersk Line has announced key offerings for Kerala, aimed at enabling and facilitating trade. These offerings will ensure easy access to Maersk team round the clock, consistent supply of equipments for dry and reefer cargo, Remote Container Management and easy trade finance. The company is leading the way in creating integrated logistical solutions for the Indian marketplace to help facilitate and add momentum to trade in the region.

Commenting on the occasion, managing director of Maersk Line (India, Sri Lanka, Bangladesh, Nepal, Bhutan and Maldives), Steve Felder said, "At Maersk, we constantly work towards simplifying trade through our efficient service offerings and add value to our customers. We will continue to make a Difference in shipping, a difference based on a distinctive personable approach to business relationships. We look forward offer our services to the strong EXIM trade community in the region and facilitate seamless trade"
The new initiative will ensure a dedicated team of experts in both dry and reefer segment assist customers in choosing the right transportation solutions for the cargo from departure to arrival. There would be round the clock accessibility to address all the queries at the point of origin as well as the destination.
Also there would be separate stack of containers at yard, primarily for the food grade commodities like tea, spices, coffee, cashew etc. Maersk's dedicated yards and containers are accessible all year round. This enables them to accommodate the cargo at any point and time, irrespective of the seasonal hindrance.
The shipping company also said that for any new request E-PTI (Online pre-trip inspection) will take a minimal time of 45 minute while physical PTI takes 2 - 4 hours. So, it's now easy to gate-in perishables at the last-minute which allows the customers to plan the pick-ups few hours before the cut-off.
Another offering is the RCM or Remote Container Management that ensures that goods arrive in the exact condition as in the farm to customers' home. It turns the reefer container into a digitally connected device. RCM enables monitoring of the temperature and humidity¬ in the container, handle alarms remotely, complete faster pre-trip inspections and much more.
Maersk also stated that as a shipping partner, it understands that there is lack of financing options available and it poses as a major barrier in EXIM trade. With Maersk's understanding of global trade, Maersk offers trade financing options along with end to end shipping solutions to propel the business ambitions of the traders in the region through Maersk Trade Finance.
Photo Caption: Maersk Line Cochin Team with Steve Felder in the centre