Maersk first mile refeer delivery of butter from India reaches Turkey
May 02, 2019: Maersk has delivered it's first-ever shipment of butter from Bulandshahr, Uttar Pradesh to Turkey. VRS Foods exported an initial six containers of their brand, Paras Dairy Butter, through Maersk's first mile delivery reefer service which helps businesses with intermodal, customs clearance, and documentation needs to enable seamless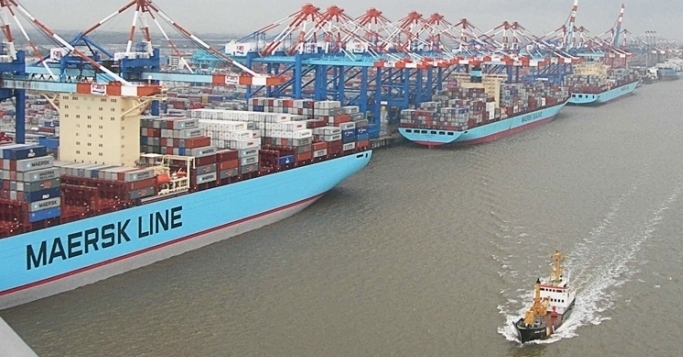 May 02, 2019: Maersk has delivered it's first-ever shipment of butter from Bulandshahr, Uttar Pradesh to Turkey. VRS Foods exported an initial six containers of their brand, Paras Dairy Butter, through Maersk's first mile delivery reefer service which helps businesses with intermodal, customs clearance, and documentation needs to enable seamless trade. This has opened up a niche cargo category encouraging the shipping of an array of commodities within the reefer segment.
Currently, exporters have been transporting this category of cargo from their factories directly to the ports and inland container depots (ICDs). With the first mile delivery reefer service coupled with their remote control management (RCM) solution, Maersk offered the exporter a one-stop solution in logistics. This has helped facilitate the ease of doing business and added more visibility to the exporter's supply chain. The temperature of the cargo in 40 high reefer containers, were monitored constantly from the Paras Dairy's factory throughout the road transportation as well as overseas transit through RCM to ensure cold chain was maintained.
Commenting on this end-to-end delivery system, Steve Felder, managing director, Maersk South Asia, remarked, "We believe that India's trade growth lies in our hinterlands. Most of the small and medium enterprises and traders who engage in trade with this segment often face connectivity and infrastructural challenges limiting their scope for growth. Limited cold-chain infrastructure is one of the prominent factors that lead to the loss of produce. Through our endeavour with Paras Dairy and VRS Foods, our assurance was to provide them with an efficient logistics partner, and in doing so, we can now look to win the confidence of other exporters, given that we can successfully handle end-to-end logistics of refrigerated cargo for all proof of delivery."
Expressing their satisfaction with Maersk's service, Nitin Gupta, manager - logistics, VRS Foods Ltd, mentioned, "Our experience with Maersk through this transaction has been excellent. For delivering on end-to-end logistics they have proven to be a very reliable partner. Through RCM, we could monitor our shipment throughout the transit and were met with no challenges during the process. With an efficient point of contact providing us with timely updates, we were apprised and assured of the quality of service."