Zomato buys Blinkit for Rs 4,447 crore
Zomato will allot 62.85 crore shares at Rs 70.76; Blinkit reported turnover of Rs 236 crore for FY2022.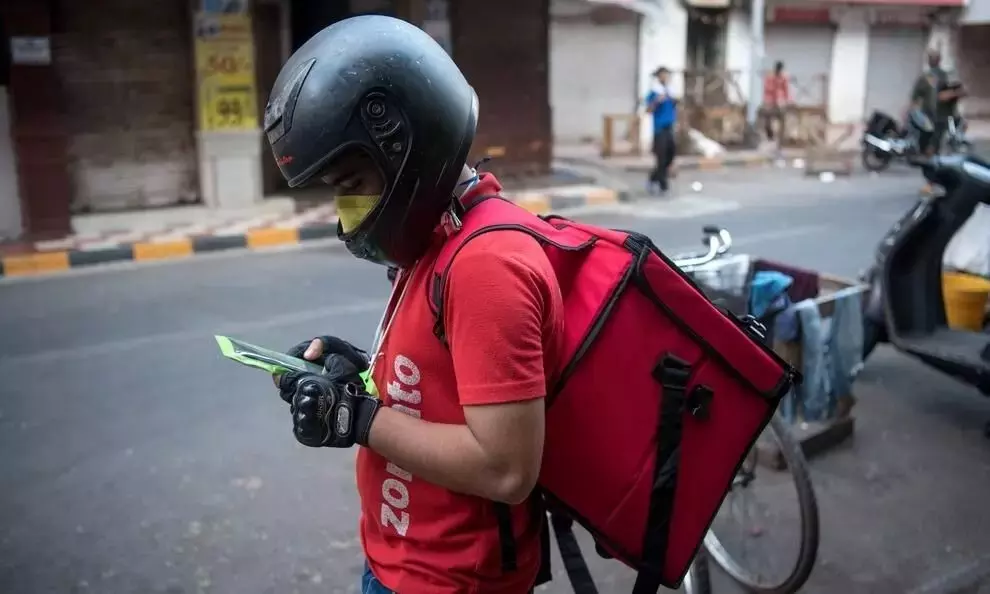 The board of directors of Zomato has approved the acquisition of Blinkit (Blink Commerce Private Limited) for Rs 4,447.84 crore ($570 million).
Zomato will allot 62.85 crore shares at Rs 70.76 in lieu of the deal, according to the filing with the Bombay Stock Exchange (BSE). Zomato shares closed with a marginal gain of 1 percent today at Rs 70.35 on the BSE.
"The Company presently holds 1 (One) equity share and 3,248 (Three Thousand Two Hundred and Forty-Eight) preference shares in BCPL," the release said.

Zomato Hyperpure Private Limited, a subsidiary of Zomato, has signed an agreement with Hands on Trades Private Limited (HOTPL) and others to purchase the warehousing and ancillary services business for Rs 60.70 crore.
Blinkit had reported a turnover of Rs 236 crore ($30 million) for the year ended March 31, 2022, an increase of 18 percent from 2021 turnover of Rs 200 crore ($27 million).
Deepinder Goyal, Founder and CEO, Zomato, in his LinkedIn post announcing the deal, says: "We are proposing to acquire Blinkit, a quick commerce business in India and where we first invested in August last year. This foray into the next big category is timely as our existing food business is steadily growing towards profitability – Zomato has grown at a CAGR of 86% in the last 4 years to an adjusted revenue of INR 55.4 billion ($710 million) while the adjusted EBITDA margin has improved from (153%) in FY19 to (18%) in FY22."
Zomato already owned over 9 percent stake in Blinkit as part of its earlier investment of over $100 million.

The board of Zomato had also approved a plan to grant loan up to Rs equivalent of $150 million to Grofers India Private Limited (erstwhile Blinkit Commerce) "in one or more tranches and delegated the authority to the senior management of the Company to decide the key terms of the loan and execute the definitive documents at a future date. The interest rate for the loan will be 12 percent p.a. or higher with a tenor of not more than 1 year. This loan will support the capital requirements of GIPL in the near term and is in line with our stated intent of investing up to $400 million cash in quick commerce in India over the next 2 years. "