Why FM Logistic India invests in advance for facilities, resources, IT
The company plans to double its warehousing footprint to 12 mn sq ft and increase MCFs from 5 to 11 by 2026.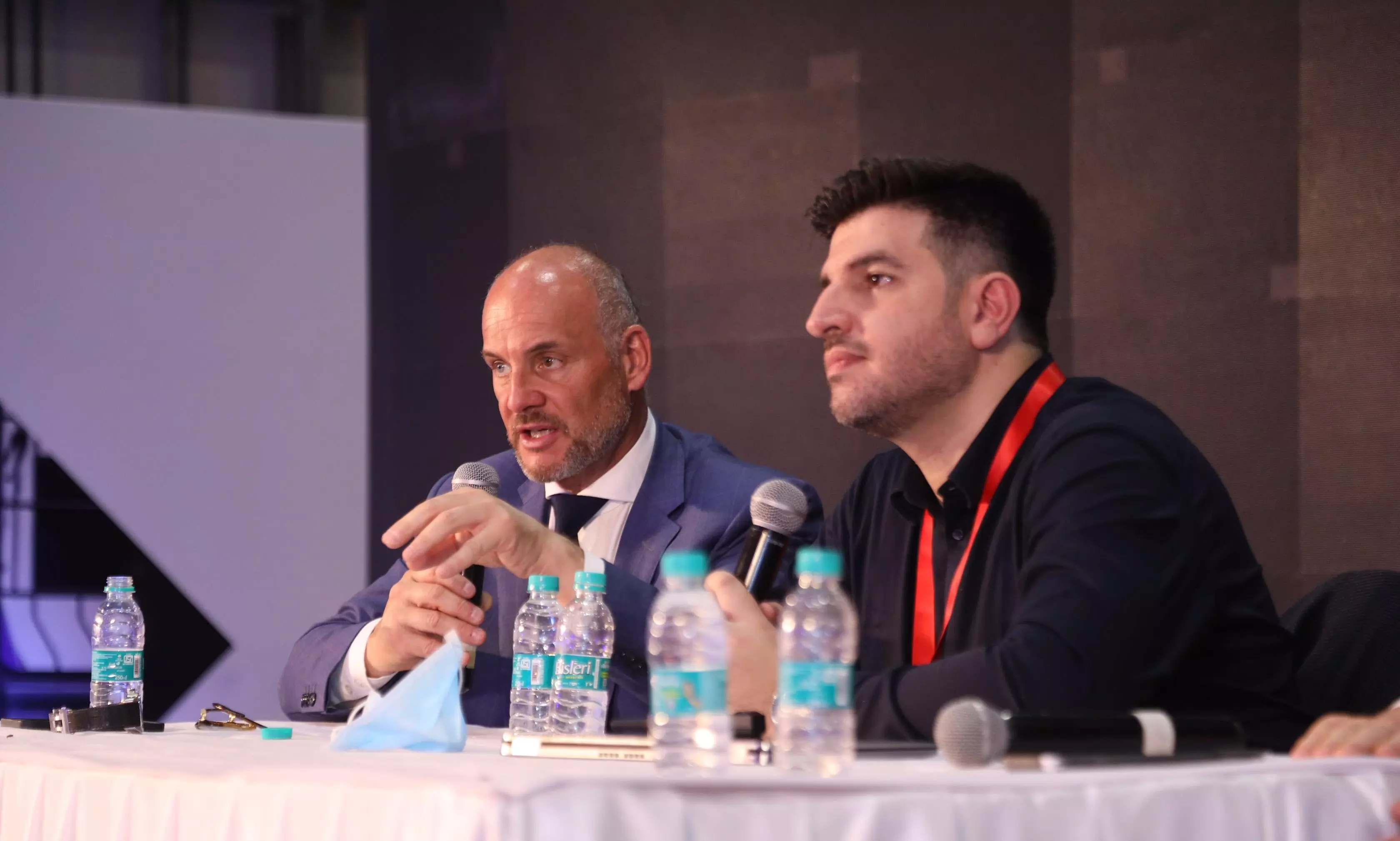 FM Logistic is a family run company founded in 1967 in the northeast part of France with contract logistics as its core business. They have 4.5 million square meters of space present in 171 locations across 14 countries including India employing 29,200 people around the world and clocking 1.5 billion euros annual turnover. In a recent interaction, the company leadership puts into perspective their vision for India.

In April 2022, the French third party logistics (3PL) company, FM Logistic, inaugurated its first owned multi-client facility (MCF) in Farrukhnagar, Haryana, which is part of the five-year €150 million investment plan the company announced in March 2019. Located on a 31-acre site, the 7.6 lakh sq ft facility provides warehousing & handling, co-packing, distribution, e-commerce, and omnichannel services. The construction of this facility has been supervised by FM Group company NG Concept, a general contractor, designer, and builder of logistics real estate solutions on an international scale.

The Indian market is the third biggest among all countries for FM Logistic in terms of operational volumes including the square meters managed, number of people and tasks placed every day.
Jean-Christophe Machet, global CEO of FM Logistic, said, "In FY 2022, FM Logistic in India registered 50 percent growth while on the group level growth was around 10 percent. Even the growth of the Indian market was below 12 percent. So, India is the fastest growing country for us and we grew almost four times the speed of the Indian market."
When compared to other countries, Machet said that the trends are all the same: e-commerce and omnichannel operations are on the rise due to the Covid-19 pandemic. However, he noted that the time to start doing business with a new customer is very low in India compared to other countries.
"In other countries, it is six to eight months while in India it is one to three months. It is impossible to have all the tools ready, train people and have all the IT systems ready in two or three months. So our strategy in India, more than in any other country, is to invest in advance for facilities, human resources and IT infrastructure. Because, once we sign the contract we can start in one to three months," he said.
"We can have fantastic warehouses, fantastic IT systems, great robots, and great automation, but everything will boil down to the quality of people we have."
Alexandre Amine Soufiani
The company is optimistic about India and plans to double its warehousing footprint to 12 million sq ft and increase the number of MCFs from 5 to 11 by 2026. Managing director of FM Logistic India Alexandre Amine Soufiani noted that the growth will first happen in all Tier 1 cities, however, he is bullish about the demand for MCFs in Tier 3 cities.
Soufiani said, "From the consumption point of view, dynamic cities like Hyderabad, Bangalore and Pune could see an increased level of growth as we are partnering with customers for dedicated facilities. There are opportunities to cater to Tier 3 cities as well with good quality and right value."
"Since we entered India six years ago we wanted to have a very significant position in all the big markets which is already happening today. At this moment, we are optimistic about the Tier 3 cities," he added.
FM Logistic India has recently announced moving into their 3.7 lakh sq ft facility at Welspun One Logistics Parks' park in Bhiwandi, near Mumbai, and informed that Bangalore will be the next one. Soufiani also spoke about the future extension of its newly inaugurated Farrukhnagar facility.
"The land that we have here is 45 acres, so we can build a similar eight lakh sq ft box just behind this and connect them. We are also looking at Hyderabad and Chennai," he said.
The company caters to sectors like the FMCG, garments, e-commerce, pharma and auto components and strategies like the omnichannel in a single warehouse in their multi-client facilities.
He said, "We take care of compliance as required in each sector like pharma or food. We are specialised in each sector and we have a team of experts in each sector. Thus we give the right technical solution to all the compliances and the safety required by each."
Soufiani thinks that it is the golden era for the 3PL industry in India and FM Logistic came to India at the right time with the right set of services and solutions.
He notes, "Only 25 percent of the Indian 3PL industry is organised and the other 75 percent is up to grab. Also, logistics is 14 percent of India's GDP, which is one of the highest in the world. So there is a huge scope for us to add value. GST was a big bang and we were there for our customers to navigate that. The covid-19 pandemic came, people were looking to cater to more channels and are increasingly providing omnichannel operations. We are also catering to the new e-commerce demands to deliver in three hours of one hour."
FM Logistic recorded a turnover growth of 58 percent during the first half of FY 2022 and predicted 35-40 percent growth for the entire year. However, it ended up recording 50 percent growth in FY 2022.
Soufiani said, "We signed a lot of new customers, particularly FMCG and omnichannel customers, who want to cater to different channels from a single warehouse. We also developed value-added transportation services for our automotive customers. Customers we didn't expect at all contacted us just because they expect better service levels."
He also laid out his vision to remove the inefficient way of warehousing in India where a mother warehouse feeds the smaller warehouses and smaller ones handling raw materials or value-added services like packaging and instead offer an efficient, sustainable method of operating everything under the same roof.
"This will reduce the number of scattered structures; avoid much small transportation thereby decreasing pollution, congestion and cost," he said.
He notes that the Indian market is becoming more demanding where consumers, as well as brands, want faster delivery of goods and FM Logistic could offer the right solutions to them due to a robust IT infrastructure which is integrated into an in-house built supply chain control tower.
"When we speak about control tower, we speak about an integrated IT system of all systems required to manage and track the entire activities of the supply chain that is visible on screens of multiple customers on a real-time basis with respect to the key performance indicators (KPIs)," Soufiani said.
Soufiani claims that they have disrupted the Indian market not only with the technology but also with the quality of skill sets improved.
"We facilitate elevation of our blue collars to white collars to team leader to the manager through FM University inside our organization. We can have fantastic warehouses, fantastic IT systems, great robots, great automation, but everything will boil down to the quality of people we have," he said.
Even though FM Logistic calls itself an asset heavy company from its warehousing part of business, it is an asset-light company from a transportation perspective. The company partners with various transport companies across the country, even smaller companies when big logistics players can't deliver.
Soufiani said, "Getting into transportation is not our plan unless it is a long term business. We are not interested in the movement of cargo from A to B. What is important for us is to organise the entire supply chain, optimise it, provide value-added services, do route optimization, enable hub and spoke models and reduce cost."