Very nature of logistics demands more women in industry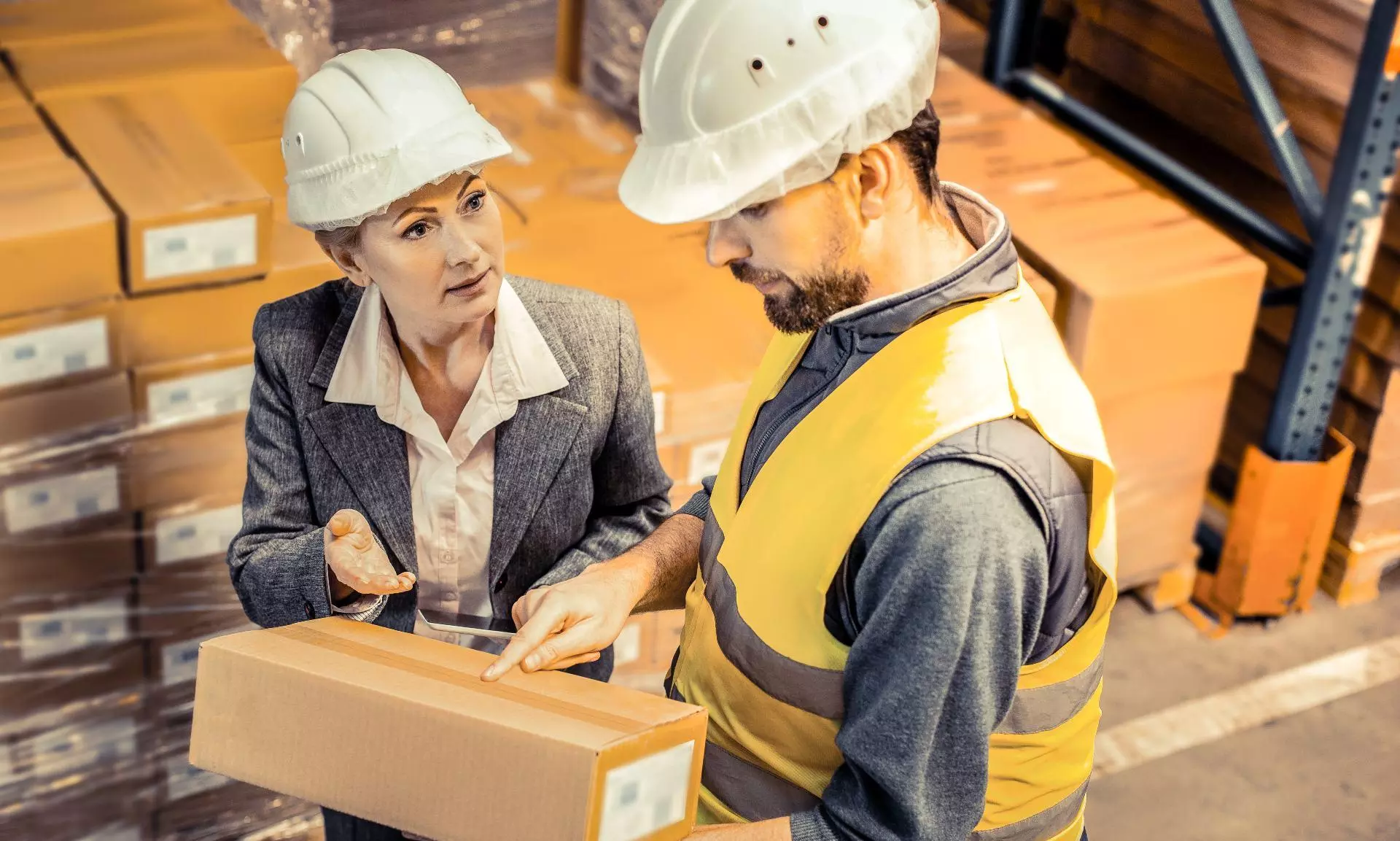 Logistics industry needs women and it is not the other way around. Women inherently possess skills and attitudes that can be very beneficial to a solution-providing and dynamic industry like the supply chain.
Every year on March 8, the world celebrates the social, economic, cultural, and political achievements of women. International Women's Day (IWD) also marks a call to action for accelerating women's equality.
Ruby Abidi, director air cargo, cargo-partner looks back to the history of International Women's Day and how it emerged in the early 1900s as a focal point to alleviate the disparity, accelerate gender issues and a call for action towards equality.
"With those baby steps that each generation of women took, they carved the path to drive change for many young women who now have ample opportunities," she said.
"Personally for me, this is a day to celebrate the empowering women and their journey towards a gender-equal world and also to reiterate and showcase role models for the new generation of women. Role models provide more than inspiration. Their very existence proves that big, bold dreams are within reach for all of us," she added.
Logistics as an industry has long been male-dominated and always kept women at bay due to many presuppositions and misconceptions. However, there have been attempts and initiatives from logistics companies and associations to disrupt the status quo.
"The emotional quotient that women leaders provided in keeping business functional, even during the pandemic, was remarkable, and this is now being recognized."
Ruby Abidi, cargo-partner
For example, on IWD 2023, KSH Logistics has committed to increasing its women workforce by 25 percent in 2023.
The company already has over 15% female workforce, including security guards and housekeeping staff, and believes that diversity in the workplace is a key driver of success, as it brings different perspectives, experiences, and ideas to the table, enabling better decision-making and problem-solving.
In January 2023, Mahindra Logistics committed to DEI (Diversity, Equity, and Inclusion) in its workforce and announced that in an effort to achieve true equality, it has teamed with female e-bike riders for last-mile deliveries.
In a global first, Danish carrier Maersk hired 84 women in September 2022 to exclusively manage the newly opened warehouse at Dadri, Uttar Pradesh.
Meanwhile, Zaiba Sarang, co-founder, iThink Logistics notes that working as a co-founder in a male bastion industry such as logistics was never a challenge for her but always an opportunity to shine in the untapped market.
"Though sometimes it felt a little bit lonelier to not see similar faces in the room that I entered, therefore International Women's Day is a significant day for me," she said.
"Gender inequality still persists in many forms, from unequal pay to underrepresentation in leadership positions. This year, in 2023, we are excited to see more women-led startups in the logistics tech industry and more support for women entrepreneurs. We hope to see more investment and funding opportunities for women-led companies and more recognition of the contributions that women make to the industry and the economy as a whole," she added.
"They bring unique perspectives and approaches to problem-solving, contributing to the overall growth and success of the industry."
Zaiba Sarang, iThink Logistics
Talking about why the logistics industry should take IWD seriously, Abidi points out the very nature of the industry. She thinks that the logistics industry once touted as a male domain, has recognized the benefits of diversity and how it helps in taking the business to the next level.
"Logistics is a solution-driven, dynamic industry which is constantly changing. This is why we need people who provide stability and possess skills like empathy, creativity and high emotional intelligence, which are often inherent in women," she said.
Meanwhile, Sarang thinks that the logistics industry should take International Women's Day seriously because it provides an opportunity to acknowledge the contributions of women in the industry, highlight the gender-based challenges they face, and commit to creating a more inclusive and diverse workplace.
"Women have been historically underrepresented in the logistics industry, with men holding the majority of positions at all levels, from entry-level roles to senior leadership positions. This gender gap not only limits the career opportunities for women but also hinders the industry's growth and innovation potential," she said.
Women play important roles across various functions in logistics companies, from operations and sales to finance and management.
"They bring unique perspectives and approaches to problem-solving, contributing to the overall growth and success of the industry. Women also help promote diversity and inclusivity in the workplace, leading to better employee morale and retention," says Sarang.
However, Sarang also points out that the Indian logistics industry is still male-dominated, but in recent years, more women have been entering the workforce.
"Despite this progress, there are still challenges that women face in the logistics industry. Gender biases and stereotypes can limit women's career growth and opportunities. Women may also struggle with the work-life balance due to societal expectations and a lack of support systems. Addressing these challenges will require concerted efforts from the industry, government, and society as a whole," she added.
As per a report by Gartner, women made up around 41% of the supply chain workforce in 2021. Out of this 41%, around 15% of women were in the top echelons of the companies.
For Abidi, this clearly shows how women are making their presence felt.
"As an industry which needs emergency solutions and around-the-clock communication to keep the supply chain running, flexible working hours have been a challenge for women, and this could be a reason why many are dropping out of the workforce at the mid-level. Consolidated efforts by various organisations have led to improvements," she said.
Leadership positions in logistics are a travel-intensive profile and Abidi notes that the perception that women may not be able to handle well is a misconception.
"The supply chain industry has dappled with so many uncertainties and disruptions, and we have seen the success of women's empathetic approach toward driving effective communications, developing technologies and nurturing their teams for sustainable growth across the globe. The emotional quotient that women leaders provided in keeping business functional, even during the pandemic, was remarkable, and this is now being recognized," she said.
Logistics companies are also aware of the gender disparity in other professions and they are pushing for equality, particularly in Indian entrepreneurship.
For example, global supply chain solutions provider UPS and the India SME Forum joined forces to give a boost to the export activity of women-led businesses.
There has been an increase in the number of women-led businesses during and post the pandemic, and they wish to train such women entrepreneurs to help boost the export and related business areas, reports UPS.
"The experts will educate the women entrepreneurs of the SME segment on rules related to export, help them identity markets for their products, packaging etc," it says.
Meanwhile, FedEx Express, a subsidiary of FedEx Corp along with United Way Mumbai (UWM) announced that they are helping more than 290 women small business owners in Mumbai expand their enterprises through the Saksham initiative.
Through this initiative, women from lower-income groups who have the skills, but are unable to grow their small businesses due to lack of funding opportunities, receive the 'Saksham Kit'.
"These women represent a wide range of businesses across sectors including home beauty services, tailoring, and a variety of homemade products. These supplies are customised according to the needs of each beneficiary, and includes the latest technology tools to improve their product quality, reduce their production time, and help them cater to more customers," says FedEx.
Gender diversity is a mindset change and changing mindset always starts with consistent and regular conversations.
Abidi says, "These celebrations are a vital tool to reaching people on a conscious and subconscious level and bring about the necessary change."
Indeed, several logistics companies are using this celebration as an opportunity to raise awareness and bring change.
For example, to address this issue of gender disparity in logistics, iThink Logistics released a campaign called #womenonmove. The campaign was aimed to encourage more women to enter the logistics industry by highlighting the achievements of women in the industry and showcasing their competencies.
"Through the #womenonmove campaign, we are sharing inspiring stories of women leaders and professionals in various roles in the logistics industry. the #womenonmove campaign will promote role models for young women to look up to, highlighting the opportunities for growth and development in the logistics industry," says Sarang.
This article was originally published in Indian Transport & Logistics News' March-April 2023 issue.